Mastering eCommerce Scaling: A Step-by-Step Guide
What do we mean by scaling? It's a tricky question that requires additional information about the company, its leaders, its vertical, and its main business goals. Some ecommerce business owners aim to grow their business size, others strive for more loyal clients, and enterprise ecommerce businesses usually want more revenue streams and fewer expenses. All this is about scaling.
According to Statista, retail ecommerce sales will reach $8.1 trillion by 2026. With such a speed of innovation, the main challenge for any ecommerce scaling is to reach the goal (e.g., higher revenue) with minimal effort and resources. This article shows how to scale your ecommerce business while saving money by choosing the right B2B ecommerce platform.
Understanding the Process of Scaling eCommerce
What is scaling in ecommerce? The process of scaling will be different for each company as it will depend on the businesses' goals. However, there are some essential steps that every company should follow when preparing to scale, no matter their end goal:
Just because you've decided to scale doesn't mean you can start right away. If your team lacks expertise, you've never cared about customer retention, and metrics have never been counted and analyzed, an attempt to scale will be akin to running while chained to the wall: a lot of effort with no result. Before anything else, you need to gather a great team and start with analysis and customer development to realize what you can do and where you can start.
Analyze what you want to grow and what you can grow.
This is about identifying areas where the scaling will be easier and more promising. The areas with the greatest potential can be cost reduction and customer support
Start developing the chosen area.
When you decide on the area to develop, it's time to conduct market research, investigate customers and partners, and start taking action. You might want to expand to new markets, grow your product assortment, develop a customer loyalty program, or build a client or partner portal. For most of these changes, you would need to adopt new ecommerce software or upgrade your existing software.
Strategic Approaches to Scale an eCommerce Business
As scaling an ecommerce business might feel challenging, you will need a well-thought-out and comprehensive approach. Here are some strategic approaches that might be useful for your business growth:
1. Develop a scalable business model.
Modern enterprise ecommerce requires a high level of automation. This includes automating inventory management, order processing, and customer support—everything that modern ecommerce systems offer. Another good way to make your business model scalable is to build standardized procedures and workflows to ensure consistency of all operations. A perfect business model can adapt to changing market conditions and customer demands almost immediately, so make sure your software supports it.
2. Optimize your supply chain and logistics.
This step is essential for efficient inventory management. Forecasting and demand planning help optimize stock levels and minimize carrying costs. What else can you do here? Try to build strong relationships with suppliers to ensure timely and consistent delivery of products, and choose software that allows you to build supply partner portals and track all your supplies.
3. Expand product offerings and diversify revenue streams.
Identify market trends and customer preferences with market research and customer development methodologies. Ensure your new products align with your target audience's needs. Another good way is to sell via different channels and offer cross-selling and upselling. Entering new markets or niches is great for finding more customers and channels.
4. Leverage data analytics and know your customer.
The first thing to do is customer segmentation. Data analytics will help you to segment your customers based on their needs and tailor your marketing to fit them perfectly. Personalize your offers based on continuous customer feedback and their browsing behavior. There is always room for improvement in the overall customer experience.
5. Implement effective marketing and customer acquisition strategies.
This is about all your marketing tools: producing valuable and engaging content, positioning yourself as an authority in the industry, using social media to connect with the target audience, and more. The marketing approach also includes collaborations with influencers and industry experts. Customer loyalty programs and portals encourage buyers to repeat their purchases and foster loyalty to the brand.
6. Scale technology and infrastructure.
Ensure your website can handle increased traffic and transactions as your business grows. Choosing cloud-native technology that can scale your infrastructure cost-effectively and efficiently is best. The platform you choose must be mobile-optimized and ready for scaling. Modern solutions like Virto usually offer a full range of such capabilities while staying flexible and comparatively affordable.
7. Build a strong team and organizational structure.
Scaling always means changing. Choose a good business model to ensure your people and processes are flexible and ready for change. Let your employees think creatively while offering them more opportunities in terms of software, decision-making, and feedback. Ensure your systems allow easy access to all the needed data and offer role-based access when needed. You'll want to strive for a balance of security and functionality.
Essential eCommerce Software for Scaling Operations
A scaling business will more than likely need at least some upgrades to its software solutions. This will often be a different set of tools and programs operating in different parts of the ecommerce ecosystem. The essential software might include the following:
Inventory management systems like Oracle NetSuite, TradeGecko, and Fishbowl Inventory. This software is tailored to inventory tracking and management, reordering, sales analytics, and more.

Order fulfillment and shipping software like Shippo, Fulfilment by Amazon (FBA), and Ordoro. Everything that helps you streamline your shipping process needs to change and scale as the number of orders grows.

Customer relationship management (CRM) tools like Zoho CRM or Hubspot CRM to track your interactions with customers and streamline operations. Whatever you use, it must be ready for innovation.

Analytics and reporting platforms like Google Analytics 360, Tableau, and Microsoft Power BI. With more data to come, you must ensure your current systems will support the volume of data you'll need to analyze.

Marketing automation software like Mailchimp or Marketo should also be prepared for the growing number of operations as your business grows.
Having separate ecommerce software for each of these needs means you would need to upgrade each of them while ensuring they still connect and work correctly together. The better option is to build an enterprise ecommerce solution that contains all the tools you need and is ready to grow and scale.
Choosing the Right eCommerce Platform for Large-Scale Businesses
When we say "ecommerce ecosystem," we mean an enterprise ecommerce platform that can meet all the needs of a modern growing business. Modern ecommerce solutions should support all the needs mentioned above.
These are the most popular options businesses tend to choose:
SAP

Salesforce

IBM

Oracle

Magento
Though these platforms are well-known and used by the largest global companies, most of them are already outdated and incapable of instant growth. Businesses still choose them because they don't know what to look for.
Let's discover which features and functionalities you need to consider when selecting an ecommerce platform to scale up your ecommerce business.
What to look for when choosing your perfect ecommerce solution
First of all, your future ecommerce platform should be tailored to scale easily and quickly bring value. To reach this goal, it must feature several capabilities:
Readiness for innovation: Though old-fashioned platforms like SAP and Salesforce claim that innovations can be easily adapted in their systems, real innovation-readiness means not being vendor dependent. To scale your ecommerce business, your modern platform should be able to accept any innovation the moment you need it. This is why SaaS systems no longer work here; the market has become open source. With the right system, you should be able to create your own module any moment you need it and then, after that, discuss it with your vendor.
Flexibility: Modern ecommerce platforms must be able to change without affecting other parts of the system. This is why the headless approach is gaining momentum. With headless capabilities, you can experiment with your features, upgrade some of them, and adopt new ones seamlessly while keeping user experience consistent.
Application programming interfaces (APIs) and integration: Just as we discussed above, an ecommerce ecosystem is never simple. You can always build the capabilities you need—such as CRM or enterprise resource planning—on the same platform with a solution like Virto, but sometimes you need to move slower and adopt only some new parts of the system. And these parts must be able to easily connect to your existing ones. API-readiness allows platforms to embrace many solutions while building a unified system for you.
Cloud native: As we discussed already, cloud native and cloud-based are not the same. A real cloud-native platform can scale right away when you need it. While cloud-based systems simply work in a cloud, cloud-native solutions can occasionally add and remove modules depending on the workload.
Virto Commerce is an ecommerce platform for large-scale business that supports all these needs. Add localization and multiregional opportunities, omnichannel capabilities, and more. Created for fast and easy innovations and scaling, the platform features unique Virto Atomic Architecture™ and is ready to take you from an ordinary business to the enterprise level. Good examples of how we've done this already are Bosch Thermotechnik, Heineken, and more.
Key Considerations and Challenges in Scaling eCommerce
Obviously, scaling ecommerce is a delicate task. Here we highlight areas to focus on when you start growing:
Balancing growth and maintaining customer satisfaction.
When growing too quickly, you can face some customer dissatisfaction. This is why the first thing to do is to ensure that your business continues to deliver high-quality products and services even as you scale. This means investing in customer service training and implementing customer feedback mechanisms.
Managing increased operational complexities.
As an ecommerce business grows, so do its operations. This can become overwhelming and lead to errors if not well-managed. At this point, it is essential to adopt the right ecommerce platform that can support fast scaling and multiple operations.
Ensuring scalability of technology infrastructure.
Your ecommerce platform must be able to handle an increase in traffic, transactions, and data storage as your business scales. A slow platform that crashes frequently or has security vulnerabilities can hurt your business. This is why investing in scalable technologies that grow with your business is a great idea.
Adapting to changing market dynamics and competition.
The ecommerce industry is fast-paced and constantly evolving. Remaining at the same scale or scaling may involve continuous market research, embracing innovation, and adopting new marketing strategies. This is why you should never forget your customers when focusing on growth; you need to innovate seamlessly.
Conclusion
At some point, every business needs to scale. While it seems easy and clear, it requires careful planning, strategic decision-making, and continual adaptation. Overcoming these challenges can lead to significant growth and success in the ecommerce landscape.
When you start thinking about how to scale your ecommerce business, one of the most important steps is equipping your business with the right software. By choosing modern ecommerce solutions that work according to the latest MACH practices, you will outrun competitors sticking to well-known but outdated vendors.
Solutions such as Virto Commerce are tailored to help enterprises grow. We know that having a deeper understanding of a solution is invaluable when making your final decision, so we offer a free demo where you can see the solution in action or a consultation to discuss your needs and where to start. A long journey is made up of small steps, and we can help you reach your destination.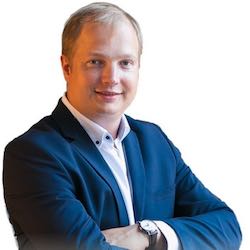 Oleg Zhuk
Oleg is a leading technologist and has grown professionally from being a senior C++ and C# developer to solution architect.
You might also like...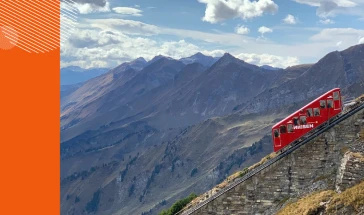 Discover the Game-Changer: Platform Extensibility in eCommerce Explained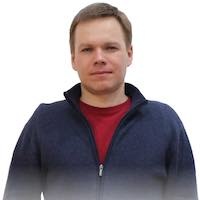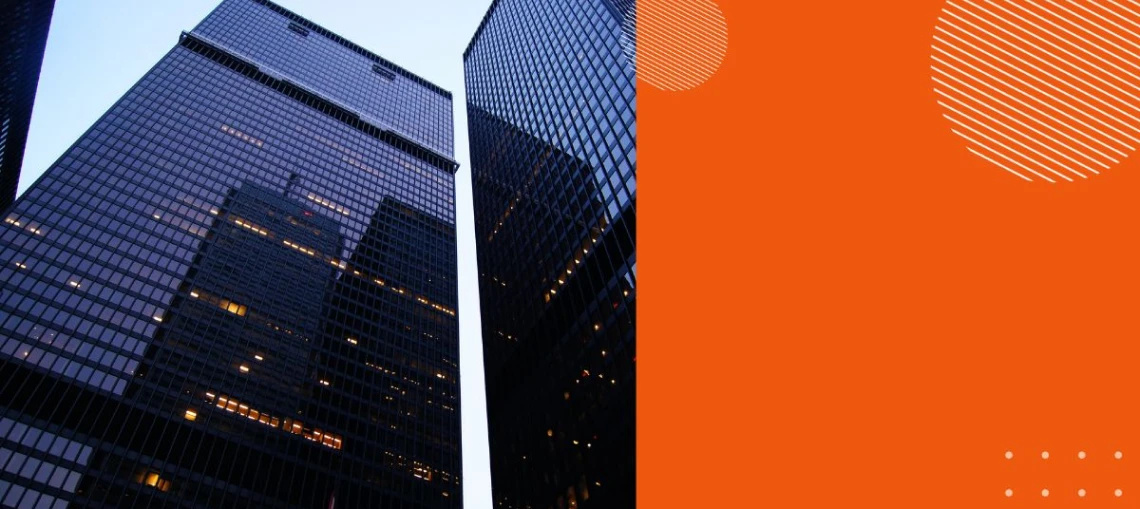 Scalable Ecommerce Architecture: From Theory to Practice