Weems Design Studio is Virto Solution Partner Focusing on Government in the USA
Atlanta, Ga November 12, 2020 – Weems Design Studio, Inc. (WDS) announced today becoming a Virto Commerce Solution Partner as part of Virto Commerce's government sales expansion. WDS is an IT modernization focused organization working in both the private and public sectors bringing best in class solutions to a vast array of clients.
As part of their ongoing strategy to serve the growing digital commerce marketplace, WDS has chosen to become a Virto Commerce partner based on WDS's experience working with the Virto Commerce team along with the success and growth of the Virto Commerce platform in the USA over the last few years.
With WDS, Virto Commerce has appointed a partner who can contribute to gaining a stronger foothold in the USA and notably through WDS's experience in the public sector to further develop this area.
"WDS looks forward to working with the Virto Commerce team as we help them expand their footprint across the current digital commerce landscape in the USA. We are extremely pleased to be recognized as a Solution Partner by Virto Commerce. " said Charles Weems, President of WDS.
"This partnership between WDS and Virto Commerce positions us as the number one choice in the public sector in the USA," said Alexander Siniouguine, CEO and founder of Virto Commerce. "Together with WDS and their extensive experience in this area, we are uniquely positioned to quickly achieve ecommerce success in this segment. "
"We are extremely pleased to announce this collaboration with WDS, which will enable us to better serve the USA," said Adam Willmouth, Sales Director America, Virto Commerce. "Working in the government sector requires deep process background, security compliance and regulation experience as well as working with secure systems with the right clearance. WDS has an amazing background over the last 10 years delivering results and we are truly honored to have them join our partner community and investing in our platform."
ABOUT WEEMS DESIGN STUDIO, INC.
Weems Design Studio, Inc. (WDS), is an SBA-certified 8(a) Stars II Small Disadvantaged Business Concern headquartered in metropolitan Atlanta. WDS was founded in 2006 by Charles Weems III, a results-oriented professional with an exceptional reputation for taking on major initiatives, adapting to rapidly changing environments and resolving mission critical issues to ensure bottom line success. Through best in class and state of the art solutions regardless of the size, shape, or structure of the organizational and business model, WDS has provided mission-critical services and solutions to a broad and diverse customer base. WDS is extremely proud of the fact that their efforts and commitment to their customer's success earned them the Small Disadvantaged Contractor of the Year award across all of the USDA for 2017. WDS' mission is simple: to provide better business strategies through custom software solutions and technology expertise that business can understand.
ABOUT VIRTO COMMERCE
Virto Commerce is a worldwide leader in B2B digital commerce software and was founded in 2011 by industry experts with decades of ecommerce experience. Virto Commerce provides robust composable digital commerce technology and expertise to over 100 companies worldwide. Customers of Virto Commerce strategically use the open source Virto Commerce platform to build stronger customer relationships, improve customer experience and rapidly increase global online sales.

Mary Gabrielyan
Mary is an B2B marketer and ecommerce enthusiast with more than a decade of experience in media and marketing. She loves covering B2B marketing, user journey , and B2B customer experience related topics.
You might also like...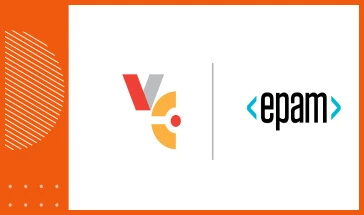 EPAM Systems Inc. Becomes Virto Commerce Solution Partner