B2B Wholesale Marketplace 2021: Challenges & Strategies to Address Them
Are B2B wholesale marketplaces the next big thing? If so, why now? The pandemic has forced many of us to rethink the way we do business, and wholesalers are no exception. Two years ago, many wholesalers were wary of ecommerce; very few remain skeptical these days. The sheer necessity to keep their heads above water spurred many to explore the digital market and alter their business models to incorporate different channels. In this article, we'll walk you through the latest B2B marketplace trends for wholesalers, so you can keep tabs on the market trends as well.
The pandemic has forced wholesalers to look for commercial arrangements beyond trade shows, previously the most ingrained and dominant form of wholesale buying, into a continuously expanding ecommerce space. With that said, the pandemic and sudden disappearance of trade shows were not the only factors that made wholesale marketplaces much more viable. The multitude of other factors, such as the emergence of powerful and efficient ecommerce solutions, certainly impacted the growth of digital wholesalers. The success of digital marketplaces in Asia (Alibaba) and thriving smaller wholesalers in the West (Turner Price) has spurred great interest from bigger players, eventually causing others to follow suit. For example, United Natural Foods Inc.'s high-profile entrance into the ecommerce scene marked a bigger trend in the U.S. B2B marketplace solutions are taking over the wholesale sector.
At this very moment in time, wholesalers have an incredibly rewarding opportunity to firmly position themselves as digital players by exploiting the brilliant opportunities that marketplaces offer and building upon their existing credentials (such as established customer base, shipping providers, etc.). The question is how best to move forward?
What Is a B2B Wholesale Marketplace?
Whether brick-and-mortar or digital, a wholesale marketplace is a platform where retailers can find products from different wholesale suppliers who add their products to the marketplace in hopes of finding new customers and increasing sales. Such an arrangement benefits all parties: it increases the competence and sales efficiency of suppliers and links buyers to relevant goods from a trusted source.
Top Challenges of B2B Wholesale Marketplace
There are quite a few reasons why wholesale has been slow to adapt to ecommerce: The industry is difficult to digitize because of its notoriously complex arrangements in pricing and fulfillment. Payments usually arrive in installments with an attached credit line; pricing and delivery are often the result of lengthy negotiations. More often than not, the contractual arrangements are privately discussed and not shared publicly, meaning that conditions are tailored to each individual customer. Moreover, the logistics take much longer. Instead of days, months can pass before the ordered wholesale goods are delivered to the customer.
Below, we've summarized the major quirks that make B2B wholesale unique and, consequently, make it more difficult to digitize:
Contract-based pricing: Sometimes there's little consistency and transparency in B2B ecommerce pricing because prices are subject to multiple-stage negotiations, which result in contractual agreements with bespoke prices. Suppliers often benefit from this type of arrangement because it gives them more leeway for price discrimination.
Financing: B2B transactions often come with payment terms, such as net 30/60, meaning suppliers allow customers a line of credit that can be paid within a stipulated timeframe after delivery of goods and services. There are multiple other ways to settle invoices, including dynamic discounting and supply-chain financing.
RFQ: Quote management

is an integral part of the B2B shopping experience because buyers expect custom and volume discounts on bulk orders, which can further complicate the buying journey.

Payment: Although digital solutions are catching up quickly, nearly half of all payments are still paper checks. Other payment ways include electronic wires, ACH and credit/debit cards.
Insurance: B2B purchases typically come with insurance, which serves to protect against damage to goods in transit.
Shipping/fulfillment: Deliveries are also often premeditated, and can take weeks or even months in some cases.
Compliance: Some sensitive goods (medical equipment or pharmaceuticals) come with a compliance burden, which further complicates many B2B processes, such as storage, shipment, and fulfillment.
6 Steps to Create a B2B Wholesale Marketplace
When wholesalers reach adequate maturity, they are often confounded by a dilemma of how to further expand their reach and product assortment to increase market share and revenue. There are several ways to achieve those goals, such as building up a range online, extending the choice of existing suppliers, or shifting to a marketplace model in the likes of Amazon by connecting multiple sellers on their platform.
Below are a few suggestions on how to switch to a digital B2B wholesale marketplace model, which might help you in your transitioning journey.
Step 1. Creating a Business Plan for a B2B Marketplace
As we have observed, wholesalers typically choose between two common business models. In the first business model, a company creates a marketplace by buying out goods from suppliers and holding on to them until there's an opportunity to sell; thus it assumes all the risks related to procurement, storage and fulfillment, and profits from the resale margins. In the second scenario, which we deem as the most sensible, companies don't buy out goods but provide the B2B ecommerce platform and infrastructure for suppliers so they can sell to customers directly.
Unless your company is digitally native or sufficiently backed financially (so it can incur unforeseen losses without damage), we believe that the marketplace model is only sustainable when the business is digitally mature and has a reliable (flexible, extensible and composable) B2B ecommerce platform.
Provided you satisfy the above criteria, the next thing to consider is your relationship with suppliers, including:
Permissions and controls to delegate

Financial arrangements between parties

Access to customer data

Control over the logistics process
Step 2. Finding Reliable Suppliers
Because of the substantially heavy price tag in B2B, finding reliable suppliers is critical. Therefore, apart from sourcing suppliers, you need to consider steps to verify them as trustworthy. The supplier verification procedure will probably turn out to be a multi-stage process where you may assign different statuses (and grant certain permissions) to suppliers' profiles to reflect their accountability.
Step 3. Choosing a Revenue Model
The prevalent revenue model of B2C—that is, the GMV (gross merchandise value) rake (the percentage of GMV collected by marketplaces)—doesn't translate well to B2B realities, forcing B2B online marketplaces to come up with creative ways to monetize their business.
Among other common B2B online marketplace revenue models are:
Subscription with either service- or membership-based regular fees for different levels of access to the marketplace

Advertising packages that include different types of placement in the marketplace

Complimentary services, features and functionality

Fulfillment services with warehousing and shipment handling

Financial services, such as insurance or credit
By continuously testing, innovating and introducing new adjacent services, businesses can secure a market share, ensure customer and supplier loyalty, and safeguard stable cash flow for years to come
Step 4. Determining a B2B Marketplace Architecture 
Determining an online marketplace architecture involves thinking through the comprehensive set of features that will ensure the exact shopping experience you want to create for your customers and partners. Since wholesale trading is more nuanced than retail, it requires specific business functionality (such as bulk ordering and tiered quantity discounts) to ensure a smoother customer experience and, as a result, greater customer satisfaction and loyalty.
Here is what you'll need to kick start your B2B wholesale marketplace venture:
Catalog management with a relevant publishing mechanism in case you decide to allow your suppliers to upload and manage their own catalogs.
To ensure compliance and consistency, you may ask suppliers to upload products on a vendor portal first, where they can be further checked automatically or reviewed manually before becoming available to customers.
Powerful search functionality with full-text and cross-cluster search, advanced filtering, relevance scoring, auto-complete, and other handy features that will help customers find products quickly.
Allowing customers to search for products by importing files or entering SKUs will further help them on their buying journeys.
Pricing and organization of tripartite billing including prices shown to customers and any additional charges for suppliers.
Since the payment management will heavily depend on the chosen monetization model, your B2B ecommerce platform needs to have a robust and flexible pricing mechanism that's able to accommodate different business scenarios and change in accordance with the (new) pricing policies if need be.
Your B2B platforms also needs to be able to integrate with different payment processing systems to accommodate different payment methods and post-delivery payment processing.
Order management and reporting.
Since the processing of orders also depends on the chosen business model, the process will vary from one organization to the other. However, what's crucial is to ensure that both your customers and partners can track information about any active, pending or canceled orders.
Your suppliers will surely appreciate access to advanced order details and analytics (such as real-time order reports) because such reporting gives an opportunity to analyze critical sales metrics and improve performance. This ultimately leads to an increase in sales and higher margins (fees or rakes) for you.
Since bulk discounts and RFQs are common in wholesale, it will be a shame if your B2B ecommerce platform doesn't have an RFQ functionality or is not integrated with the likes of QMS (Quotation Management Systems).
QMS typically pulls data from various sources and accounts for different criteria, such as inventory levels and customer-specific discounts, and other pricing arrangements, before arriving at a proposed quotation. QMS, through automating the bargaining process, significantly improves your chances of closing a sale and simplifies the work of your sales personnel.
Because of the differences in buyers' shopping behavior in B2B and B2C, personalization in B2B serves a different purpose. Instead of trying to upsell quickly, the goal is to help customers complete orders as efficiently and error-free as possible. Anything that hinders the customer's shopping journey like irrelevant recommendations will only put them off over time. On the contrary, suggesting complementary parts or accessories, and substitute products in case the original is not available will increase customer satisfaction. Such suggestions help сustomers assemble orders and do their jobs more efficiently.
Unlike B2C, where an account typically belongs to an individual, in B2B, an account belongs to an organization. A B2B account structure is usually very complex, and implies different types of users with varying levels of access and permissions. Your B2B ecommerce platform needs to allow administrators behind customer accounts to configure approval rules and workflows that suit their organizations.
Step 5. Consider Necessary Integrations
We cannot overemphasize the importance of necessary integrations of a B2B Ecommerce Platform with different third-party systems (ERP, CRM, CMS, etc), which are absolutely crucial for the stability and consistency of data across different channels. Real-time inventory is one of the most important factors for conversion growth, so integration with the inventory management systems should be your top priority.
Step 6. Thinking of Security and Data Protection in Your B2B Marketplace
With other things changing quickly, privacy and data protection remain unchanging concerns. You should pay the highest attention to data privacy compliance and process your customers' data in accordance with the regulation relevant to your and their jurisdictions. Handling all data with consciousness and care and allowing your customers to opt-out, while respecting their decision to do so, should become your standard practice.
Examples of B2B Wholesale Marketplaces
The primary context for any wholesaler launching its own third-party marketplace is with these three giants: Amazon, Alibaba or eBay. While Alibaba was the major B2B ecommerce player in the US for a while and wholesale was relatively unscathed by Amazon, the latter has been catching up rather quickly by expanding its Amazon Business operations and launching some other ventures like Amazon Professional Beauty Store. eBay is said to have been seriously considering wholesale, although some wholesalers have already been selling on the platform for a while. For example, BULQ, a liquidation company that deals with unsold merchandise, has been operating on eBay since 2015. Despite selling on a predominantly B2C website, BULQ's target audience is resellers that buy in bulk and then resell those items to individuals.
In the meantime, there's been a steady flow of successful wholesale marketplaces kicking off behind the scenes. United Natural Foods Inc. (UNFI) went live with its B2B wholesale digital marketplace called Community Marketplace in April 2021. According to the UNFI's representatives, retailers of all sizes will have access to more than 20K grocery and wellness items without minimum order sizes or membership fees; and although the product range appears limited now, the number of SKUs presented on the marketplace is growing quickly.
Turner Price in the UK has recently launched the U.K.'s first food service marketplace, with great ambitions. Since its launch in May 2021, its product range has risen from 4.5K to 12K SKUs and is expected to climb further, reaching 50K SKUs by April next year. Turner Price takes a relatively small commission on sales made by suppliers through their platform, but the marketplace plans to introduce other charges (for having a store on the marketplace, for example) as the model matures.
In France, Ankorstore, which had been building a B2B wholesale marketplace for independent shop owners, raised a swapping $102 million Series B funding round in May 2021. As of now, Ankorstore is live in 14 different markets and is already working with 5K brands and 50K shops. According to Ankorstore's representatives, the potential market is huge as the company has identified at least 800K independent shops across Europe that might be interested in joining Ankorstore.
Abound, which initially started as a community connecting manufacturers' representatives with retailers, now operates around a business model similar to Ankorstore. Earlier this year in February, Abound raised $22.9 million in its first institutional round of funding. On Abound's platform, retailers can now source different products with wholesale prices, free returns and even Net 60 sale terms. According to Abound's reps, since the start of the pandemic, the marketplace has added more than 180K new products, and its monthly sales have increased 20-fold.
In October 2020, Faire, a San Francisco-based startup turned online wholesaler, completed a $170 million Series E round led by Sequoia Capital, thus doubling its valuation to $2.5 billion. Earlier this year, in March 2021, Faire's representatives announced its further expansion by bringing its brand network to independent retailers across the U.K., adding that the company has plans to launch its marketplace across other countries in Europe in the coming months.
Joor, an online marketplace who has been connecting fashion brands and retailers for more than 10 years, finally opened up its first China office in downtown Shanghai last month, as the company eyes expansion in the Asian market. To date, Joor has attracted more than 12.5K brands and 325K retailers globally and raised $35 million in funding.
Conclusion
As the online marketplaces gradually take over the world, more companies face the same dilemma—to move digitally and develop customer-centric platforms or watch as other companies overtake them. The market is not without its pessimists, of course. Some experts believe that the bust is only natural and inevitable after the boom, but most remain positive. After all, online marketplaces have been a long time coming.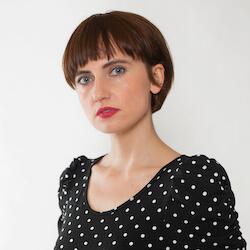 Marina Conquest
Marina Vorontsova has been working in IT since 2007, for the past three years as a writer. She covers all-things technology and contributes to business coverage.
You might also like...
Learn How to Use B2B Multicloud Platform for Your Business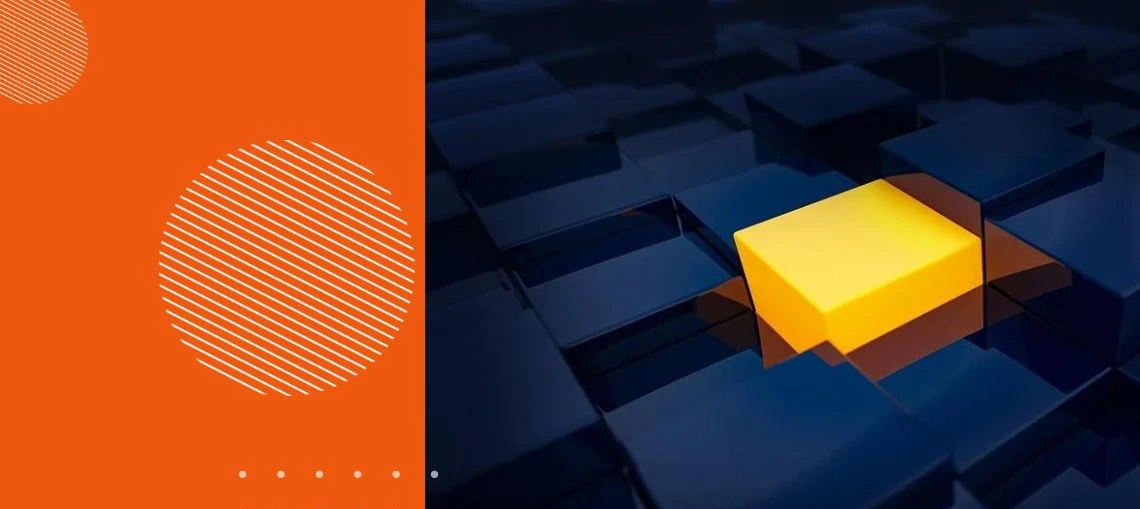 Mastering eCommerce Scaling: A Step-by-Step Guide