A Deep Dive into Cross-Border eCommerce: Strategies for Global Success
As the world becomes a massive global international market, a revolutionary phenomenon has appeared that is reshaping the way businesses and consumers interact across borders. This is an era of multiregional, multilanguage, multicurrency, and cross-border ecommerce. The new reality opens up unprecedented opportunities for both businesses and consumers.
In this article, we are going to explore cross-border ecommerce, delve deeper into the meaning of such ecommerce for businesses, and discover its exponential growth and cutting-edge trends. So, if you plan to open your new ecommerce business abroad, for example, new partners in China or dropshipping in the UAE, this article is right for you.
What is Cross-Border eCommerce?
Cross-border ecommerce is a form of electronic commerce meant to function globally. It involves the online buying and selling of goods and services between consumers and businesses located in different countries. Just like any other B2B ecommerce business, it involves online shopping, digital payments, and other features and capabilities related to digital platforms and websites.
A good example is companies all over the world purchasing from Alibaba sometimes (so the Chinese giant here is the one who sells by cross-border ecommerce model).
Cross-Border eCommerce Future, Growth, and Trends
The total value of cross-border ecommerce is going to grow twice by 2028 (from $1.6 trillion to $3.4 trillion). As eCommerce models diversify, cross-border options must also keep pace by agreeing on local distribution and payment partnerships.
One of the trends is the growth of marketplace share among all the companies using the cross-border model. Here, we mean Alibaba in China, selling goods all over the world, and Amazon and eBay in North America, selling to Europe.
Another significant trend is that Chinese ecommerce keeps gathering pace: it is now larger than both European and American ecommerce markets (we will provide some numbers later in this article). And this means China will affect the global B2B cross-border market a lot and reshape it.
One more factor changing cross-border ecommerce today is increased internet access all over the world. New technologies enable more and more people to participate in online commerce.
Consumer demand for unique products and competitive pricing fuels the growth of cross-border ecommerce as well. People require more convenience, leading to the localization and personalization trend. Companies need to provide region-specific content and tailor their offerings to comply with thousands of conditions buyers set.
This trend leads to the necessity of higher spending, which, in turn, leads to the need to save resources. As a result, multiregional and cross-border B2B ecommerce companies strive for higher-quality services like local ecosystems, payment modules, and other tools protecting companies from losing money.
Sustainability and ethics are other trends that have stayed consistent for over five years now. Consumers seek products corresponding to their values, while businesses have to adapt. Businesses have to use more eco-friendly practices and responsible sourcing, which means high-quality logistics and procurement systems are needed.
Understanding Cross-Border eCommerce Platform Location
The question "Where is the cross-border ecommerce platform located?" sounds strange and for a reason. In reality, cross-border ecommerce platforms do not have any specifics in their placing as it all depends on the platform's capabilities.
Of course, when the company focuses on a particular region with many unique requirements, businesses can host the platform in the country where their goods are sold.
In reality, it doesn't matter where the platform is located, but what matters is caring about customer and company data. This is why it is important for international businesses to purchase a cloud-native platform able to work online on any server in any location to comply with all the needed requirements.
How Does Cross-Border eCommerce Work?
There are very few companies who start their cross-border ecommerce business as a startup. For most businesses, reaching overseas buyers is a way of growing.
Generally, businesses start with market analysis before entering a new market, selecting products and ecommerce platforms to begin their journey. Cross-border ecommerce might include several models or mechanics of functioning:
Standard marketplace model. This is possible when the business offers its products to countries with similar laws and easy border crossing. For example, here we can provide an example of a marketplace located in the European Union and offering its goods or services to customers in other EU countries.

The model of offering your goods through the affiliated businesses. For example, Amazon has built its affiliated companies in many countries. So, when you order from Amazon, most possibly, the Amazon branch located in your country will deliver the product.

Redistribution. In this case, the business engages with partners located overseas, who can collect requests and orders, receive payments, and then, basically, purchase the needed amount from you and bring it into the country.

Aggregators. This model fits when the business engages with a particular aggregator in the country of sales, offers its products to businesses, and when different businesses purchase some goods, lets the aggregator collect all these requests at the same warehouse and then deliver to customers.
Using any of these models involves such key players as marketplaces (e.g., Alibaba), payment processors (PayPal, etc.), logistics and shipping businesses like FedEx, and ecommerce software providers like Virto Commerce.
Cross-border business types
Challenges cross-border ecommerce businesses encounter
Of course, cross-border sellers encounter some challenges, and here they are.
First of all, any company entering another regional market must comply with the rules and regulations.

The software they use must support multiple languages and currencies.

The logistics and border crossing challenges should be resolved.

Payment and data security are additional bottlenecks to work out.
Cross-Border eCommerce vs. International Trade
Cross-border ecommerce primarily occurs online. Many businesses don't even have to legally cross the borders. The primary cross-border ecommerce goal is to expand market reach.
Traditional international trade, in turn, involves physical transactions, often requiring businesses to establish physical offices and other facilities. The primary objective of this trade is to enter a new market establishing a physical presence in foreign markets.
B2B Cross-Border eCommerce Significance
Cross-border ecommerce primarily occurs online. Many businesses don't even have to legally cross the borders. The primary cross-border ecommerce goal is to expand market reach.
Traditional international trade, in turn, involves physical transactions, often requiring businesses to establish physical offices and other facilities. The primary objective of this trade is to enter a new market establishing a physical presence in foreign markets.
Starting a Cross-Border eCommerce Company
So, when it's time to move to the new regions for your business, you are going to need a hint on where to start. Of course, you are going to conduct an analysis and choose fitting software. Here, we have prepared a step-by-step guide on where to start.
Hold market research. Realize your real needs and identify potential target markets. Use analytics tools or some marketing agency to assess factors like consumer demand, competition, cultural nuances, and more. Do not forget to ensure you and your software can support regulatory requirements in your country of choice.

Choose the products or services you want to sell internationally and ensure the audience is going to need them. Consider factors like market demand and sourcing options, and think thoroughly about the uniqueness of your offerings.

Develop a detailed business plan. Ensure the document outlines your goals and business model. Work through the revenue strategy and check your marketing approach and financial projections. All this paperwork will result in a faster start for your cross-border business.

Choose a suitable ecommerce platform for your cross-border venture. When you only start choosing your B2B ecommerce platform and your international business is still small, you can start with marketplaces. However, the much better advice is to start with a trusted B2B ecommerce platform that you will be able to deploy bigger, scale, and broaden as your business grows. Not all the platforms provide a good enough level of scaling, so choose a cloud-native modular solution like Virto Commerce so it can cover all your potential future needs.

Localize your website to cater to international customers. With the correctly chosen B2B ecommerce platform, the process of localization becomes easy: if the website builder, the catalog, and the whole system support multiple languages and are tailored to localization, you will be able to localize any number of websites in no time.

Set up secure and convenient payment processing options. After this, ensure your checkout and cart modules provide various payment gateways like credit cards, digital wallets, and more. Security at the international level is as important as the whole paperwork, as the business sometimes depends on regulations.

Establish a logistics and shipping strategy and find a trusted logistics company. The B2B ecommerce platform with warehouse and logistics support can help you to ensure the transparency of all operations.

Create a digital marketing plan tailored to each target market or engage with some marketing experts. Utilize SEO, social media, online advertising, and more. Some B2B ecommerce software like Virto Commerce can offer some ready marketing options and modern tools like AI, neural network integration, and more.
Once all these preparation steps are done, you have three final important steps to go:
Test and launch your B2B ecommerce software to ensure it works properly. Ensure a smooth customer experience and then launch your cross-border ecommerce venture.

Monitor market changes constantly and adapt to them. Be prepared to adapt your strategies based on market dynamics and evolving consumer preferences. Ensure your B2B ecommerce platform can cover all these needs.

As your business grows, consider expanding to additional international markets and diversifying your product offerings.
Cross-Border eCommerce in China
Four years ago, China's cross-border B2B ecommerce market was valued at around 3.7 trillion yuan (around US$ 0.5 trillion). In 2025, it is expected to reach 14 trillion yuan (almost US$ 2 trillion). As China acts as the biggest world supplier and seller of various products, many companies desire to start cross-border ecommerce business with Chinese marketplaces.
Among the top market leaders are Tmall Global, Koala, JD Worldwide and others. Cross-border in China accelerates its pace, and more and more international businesses engage with these TOP companies to sell abroad.
What do you need to start your Chinese cross-border B2B ecommerce business?
First of all, you need to engage with the Chinese companies. Once you approach them and agree to sell their products, you are going to need your own B2B ecommerce platform that supports both the regulations of China and the country where you are going to sell.
For example, one of the Virto Commerce clients has implemented Virto in order to start its direct business with Tmall. What they got is directly related catalogs with automated updates, a convenient website with all the details in the target language and currency, and many happy customers from the target country who didn't have access to еру Chinese market before. The project was very successful.
Surely, you can use something like WeChat (a comprehensive Chinese platform for personal communication and business) but imagine how much easier it is when you have it all in your language and transparently control all processes on your side with your own B2B ecommerce platform.
UAE Cross-Border eCommerce Perspective
The United Arab Emirates can be rightfully called a new center of sales and business. Back in 2021, half of business owners in the Middle East already claimed that they mostly purchase online for their businesses. 71% of respondents shared that they purchase online at least once in a quarter. These numbers show that the interest in B2B online sales is really high, which means that today's UAE business is a perfect ground to start cross-border B2B ecommerce expansion to the Middle East, starting with the UAE and Saudi Arabia.
Though the USA is the biggest supplier of goods in the UAE as of now, with 70%+ interest in ecommerce sales, there are huge opportunities for those who decide to enter this market with cross-border ecommerce offerings now.
The Importance of Multilingual, Multistore, and Multivendor Solutions
To reach success in any of the cross-border ecommerce campaigns, whether these are Chinese or UAE sales, you are going to need all of your software localized, internationalized, and made convenient to customers, partners, and vendors. You definitely need a robust B2B ecommerce platform. Here is why:
Multistore and multivendor websites widen your global reach.

When your B2B ecommerce platform supports the creation of multiple websites (here we mean headless API-first solutions), you can easily create a separate portal for each vendor, customer, and partner and cater to all their requirements. The good news is that all of them will be connected to the same backend and use the same data. This is Virto Commerce's approach to minimize and optimize data use and make all users happy.

Multilingual and multicurrency tools make you stronger when moving to new markets.
Imagine you start your commercial collaboration with some overseas partner. Besides offering good conditions and agreeing on the number of sales, you are going to exchange catalogs, communicate about prices, and more.
Your platform must be ready for this. It seems easy when we are talking about the EU countries where you can use similar languages and only differ in currencies. But imagine having your business with China or the UAE.
Virto Commerce supports all these features:
Thanks to the API-first approach and headless technology, you can create an unlimited number of websites, portals, and working accounts for everyone. All of these websites will be stuck to the same source of data, which will ensure that your data is relevant everywhere at once.

Moreover, with the modular approach, you can easily localize not only catalogs but also websites and interfaces but still control it all from a single source. Each website will work in accordance with the local laws, local currency, and local language.

The localization feature is so strong that it supports any kind of spelling — hieroglyphic, Latin, Cyrillic, Arabic, and more. Need to align your text from right to left? Virto can easily do this.
Conclusion
With all that said, cross-border B2B ecommerce is growing, and pretty soon, those who jumped on this train now will disrupt the market and win the game. Here are some tips for those who plan to step on this journey soon:
Choose a relevant country to find your sourcing partner, like China, and the relevant country to sell to, like the UAE.

Ensure you learn your target audience is there and needs your products.

Learn more about local laws and regulations.

Ensure you have a reliable B2B ecommerce platform that can cover all your needs, like Virto Commerce.

Once you are ready to see in real life how Virto can help you in this way, reach out to our teams or request a quick demo to learn more.
Nikolay Sidelnikov
Nikolay has nearly 15 years of experience in business software requirements management and enterprise solutions implementation.
You might also like...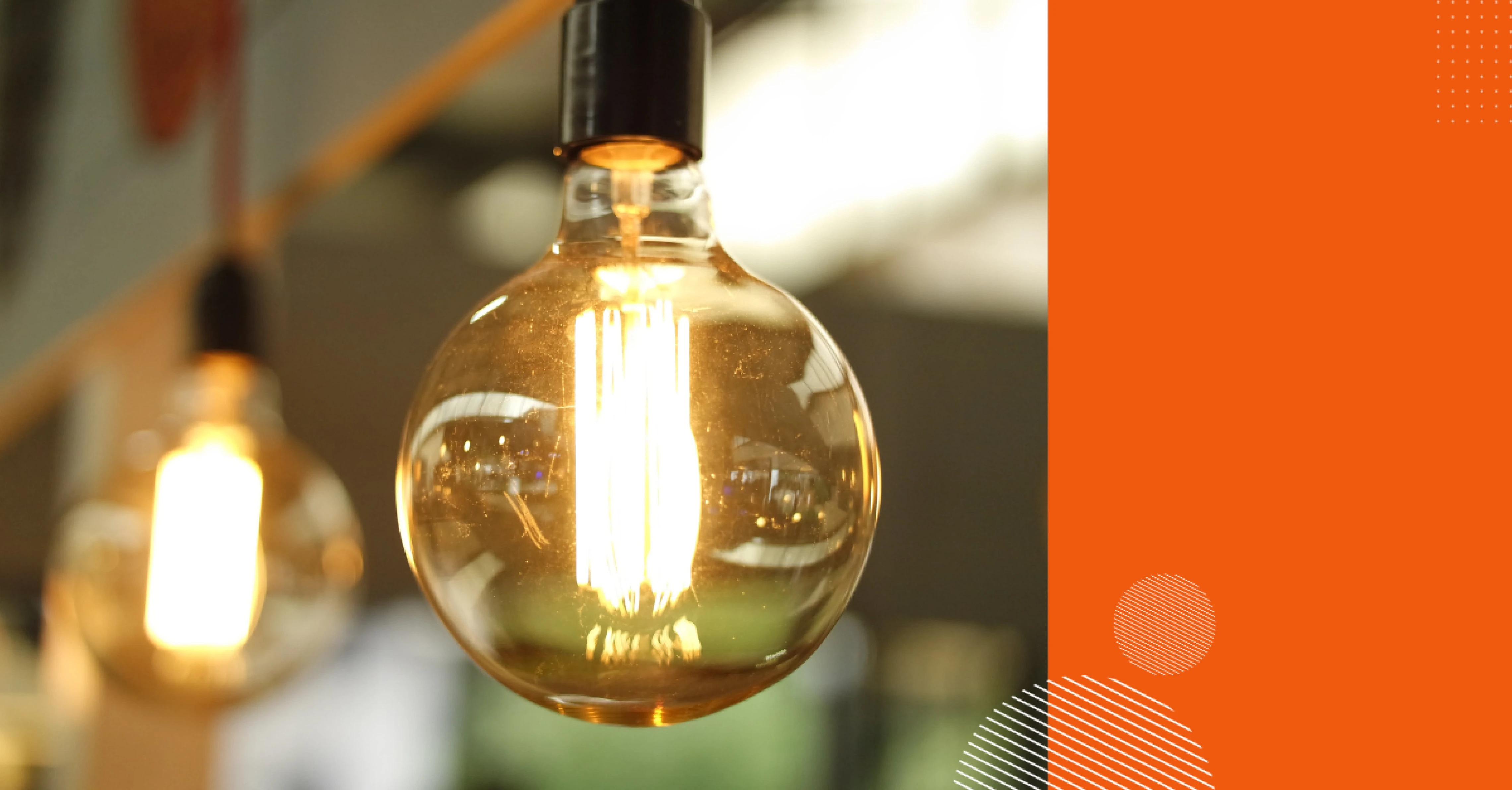 Boost B2B eCommerce ROI: Calculation Steps & Proven Strategies