Tips on Winning Back Abandoned Cart Revenue
According to various estimates, the cart abandonment rate today can be as low as 56% and as high as 81% with an average rate close to 70%. Mobile users have an even higher abandonment rate of 85.65%. According to Sana Commerce's
research
on the B2B buying process in 2022, B2B buyers have a long list of demands for ecommerce stores before they decide to make a purchase.
Although brands lose as much as $18 billion in abandoned-cart sales revenue, checkout optimization can increase conversion rates by as much as 36%, thereby winning back some of the lost revenue. In this article, we'll discuss how you can boost cart retention and decrease the risk of cart abandonment across all digital channels.
What Is Cart Abandonment?
Cart abandonment is an ecommerce term that describes when a visitor on a web store leaves the checkout process before completing the purchase.
The cart abandonment rate is the ratio of the number of abandoned shopping carts to the number of initiated or completed transactions.
Although in brick and mortar stores cart abandonment rarely happens, in ecommerce it's a widespread phenomenon that's typical for online purchasing behavior. Shopping online, after all, is not as straightforward and easy as was predicted some 20 years ago. Hence, it's hardly surprising that, before making a purchase decision, a typical buyer consults around ten sources of information on average, such as review websites, social networks, and search results, and compares at least five different websites, spending up to 20 hours researching online.
Why Does Cart Abandonment Happen?
Most researchers agree that cart abandonment mostly happens due to a lack of transparency, poorly optimized checkout flow, and lengthy registration or ordering process.
Speaking of the B2B buying process specifically, almost all B2B customers report experiencing issues when buying online and find the process unnecessarily complicated, in general. According to multiple surveys, approximately 50% of B2B buyers report that they find outdated or incorrect information on their supplier's website or ordered items are out of stock. With that being said, 37% of buyers find multiple errors on B2B sites on a weekly basis and 50% declare that the B2B shopping experience doesn't meet their expectations.
Tips on Winning Back Cart Abandonment Revenue
The good news is that, despite the alarming statistics, companies can improve their cart conversion rates by as much as 36% if they implement the right strategies. First, it's important to understand what's not working or working poorly by gathering as much data about the customer's shopping journey as possible. And then, based on the research findings, make a concerted effort to improve checkout flow, ecommerce website design and performance, and so on. In this section, we'll cover several strategies to decrease cart abandonment and improve customer experiences.
Optimize checkout flow
Research conducted by the Baymard Institute reveals that nearly one-third of customers abandon their carts due to a long or complicated checkout process. Fortunately, the research also indicates there are nearly 40 potential areas for checkout improvements. This means there are many opportunities to improve checkout flow and recover potentially lost orders. As mentioned, fixing major bottlenecks in the checkout process can translate to a 35% increase in conversion rates.
According to the Baymard Institute, an average ecommerce store has 23.48 form elements and 14.88 form fields for new non-account customers. These numbers indicate the shopping cart experience is a time-consuming process, which creates unnecessary friction between a buyer and a seller. Therefore, reducing the number of those elements and fields will lessen the shopping cart complexity and reduce the time it takes to complete all steps in a checkout process. On the contrary, a fully optimized checkout flow can have as few as 12 form elements and 7 form fields. This means there's plenty of opportunities for improvement.
"

An average ecommerce store has 23.48 form elements

and 14.88 form fields for new non-account customers.

A fully optimized checkout flow can have as few as 12 form elements and 7 form fields.

"
Below are a few simple suggestions on how to reduce the number of form fields and elements on the checkout page:
Use a "full name" field rather than separate first and last name fields;

Make the street address a one-line field instead of several;

Delete unnecessary optional fields.
According to Statista, 30% of shoppers will abandon checkout if they have to reenter their credit card information, and 25% will do so if they have to reenter their shipping information; both account for 55% of shoppers who abandon the cart if they run into the above issues while using the site. One of a few ways to fix this is to automatically populate these fields with the shopper's billing information if it has already been entered.
Speaking of mobile users, 39% report abandoning the cart because of difficulty entering their personal information, which means that almost four out of ten users ditch their carts if they have any trouble with data input. To resolve this issue, you need to make sure your store is mobile-responsive and designed in such a way that it is easy to use and navigate on mobile devices. Concerning both desktop and mobile versions, it's best to follow one simple rule: keep forms short and sweet. This way, users won't get frustrated filling them out and will arrive at a purchase decision faster.
Improve site performance
A slow website can increase the abandonment rate by 75% and decrease customer loyalty by as much as 50%. As customers grow impatient, you can't afford to lose a second: a delay as brief as 100 milliseconds can hurt conversions by 7% on average and drive up bounce rates on the desktop by 18% and on mobile by 50%.
"

The optimal load time for websites

with peak conversion rates

ranges between 1.8 to 2.7 seconds.

"
Today, the optimal load time for websites with peak conversion rates ranges between 1.8 to 2.7 seconds. An astonishing 57% of shoppers say they abandon the site if it loads for more than 3 seconds and 80% report they are unlikely to return. The performance issue is especially pertinent to mobile apps, where customers seem to be the least patient. To combat this, you need to work on your site and mobile app performance, including instances of high volume traffic, to make sure your customers can access your store at all times, including peak shopping seasons.
Be transparent about costs
Additional costs account for 60% of cart abandonment during checkout. Moreover, roughly 22% of prospective buyers report being frustrated with the inability to calculate costs before the final checkout pages. Therefore, being transparent about the costs early on in the checkout process makes it easier for customers to arrive at a purchase decision. If customers know the costs associated with the order from the get-go, they are less likely to abandon the cart.
"

Extra costs account for 60% of cart abandonment.

"
Not surprisingly, free shipping is a major incentive to buy, so see if there's any possibility to offer free or discounted shipping to encourage customers to close the sale.
Also, make sure you provide up-to-date, relevant product information and pricing so customers know what to expect regarding costs and available inventory.
Keep customers engaged
Some of your prospective buyers might not be ready to buy just yet, so they might abandon the cart with an intention to come back later. To reinforce that intention and remind customers about the items left in the cart, send an email to encourage the purchase. Cart abandonment emails are a tried-and-true success strategy, which, according to research, results in an eventual conversion. To prove the point, consider the statistics:
Cart abandonment emails have an open rate of as much as 45%.

10.7% of customers who receive a cart abandonment email return to make a purchase.
Furthermore, retargeted ads can send 26% of shoppers back to the store. Such a percentage makes retargeting a highly effective strategy that's also worth considering in addition to emails.
To learn more about developing a post-purchase experience strategy, read our comprehensive article on the topic.
Conclusion
Although the average cart abandonment rate might seem unavoidable, the issue can be easily addressed by analyzing the store's checkout flow and site performance. Addressing bottlenecks in the customer journey can significantly reduce the cart abandonment rate and boost conversions.
Thankfully, having a reliable ecommerce platform can help resolve these issues on multiple fronts. For example, integration with critical internal and third-party systems ensures that information on your site is updated in real time. Additionally, corporate account, catalog, and pricing management ensure the information is highly personalized and relevant to the specific customer.
Marina Vorontsova
Marina Vorontsova has been working in IT since 2007, for the past three years as a writer. She covers all-things technology and contributes to business coverage.
You might also like...
B2B eCommerce Explained: A Comprehensive Guide with Real-World Examples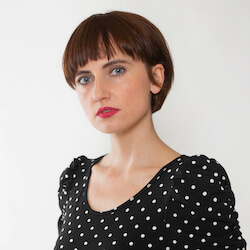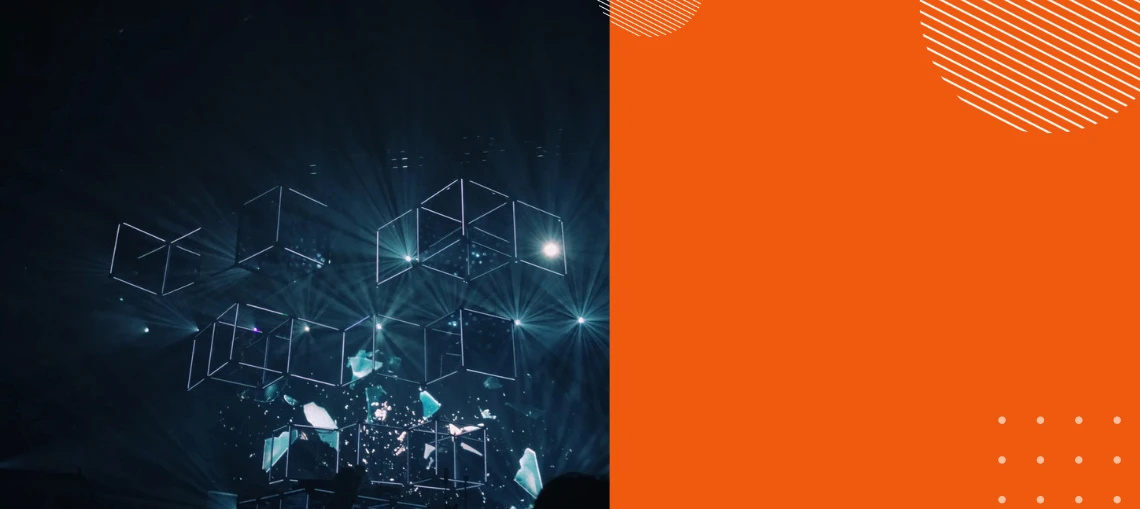 Top eCommerce Capabilities for Building Successful B2B Businesses