Home
Virto Commerce blog
Xatrix is Named Virto Commerce Solution Partner with a Focus on Distribution in Mexico and Central America
Xatrix is Named Virto Commerce Solution Partner with a Focus on Distribution in Mexico and Central America
November 13, 2020 – Mexico – Today, Xatrix disclosed that they have been selected as a Virto Commerce Solution Partner with focus on the distribution sector in Mexico and Central America.
Xatrix partners with industry leaders to become early adopters of new technologies and form experts in software solutions that they know will be game-changers. That is the reason they became the first IT firm in Mexico to successfully implement cloud-based services. Therefore, Xatrix has chosen to work together with a strong player like Virto Commerce in the field of composable cloud-based ecommerce platform with customers worldwide in the distribution sector.
With Xatrix, Virto Commerce has chosen a partner that has always met and overcome their client expectations and earning the recognition as one of the best, and the most revolutionary IT services company in Central America with focus on the distribution sector, both retail and wholesale.
Virto Commerce is a truly game-changer composable ecommerce platform, and we are sure that with this partnership, we will be able to help a lot of businesses in the region to either implement or enhance their digital commerce capabilities. We are extremely pleased to be recognized as a Solution Partner by Virto Commerce." said José López Arce, CEO of Xatrix.
This collaboration between Xatrix and Virto Commerce will be an important initiative to transform the distribution sector in Central America to digital commerce. "Along with Xatrix's extensive knowledge of this industry and our composable ecommerce platform, we are uniquely placed to accelerate this transformation.
We are extremely pleased to announce this collaboration with Xatrix, which will enable us to better serve Central America," said Adam Willmouth, Sales Director America, Virto Commerce. " Congratulations to Xatrix on becoming Virto Commerce Solution Partner with focus on the distribution sector. This showcases their ability to deliver on Virto Commerce's vision for digital commerce in this area."
ABOUT XATRIX
Xatrix was born in 2001, with the vision to become a leader in the IT services industry, by solving complex problems that require the use of new technologies. Since then, they have been helping their clients with their digital transformation processes, either by developing custom software or by the integration of different platforms and tools. In Xatrix, they believe in people, and this is why their best asset is an excellent and diverse team of experts in different information technologies, so they can be capable to provide our clients with the analysis, design, development and implementation of the best possible solution to every need their customers have.
ABOUT VIRTO COMMERCE
Virto Commerce is a worldwide leader in B2B digital commerce software and was founded in 2011 by industry experts with decades of ecommerce experience. Virto Commerce provides robust composable digital commerce technology and expertise to over 100 companies worldwide. Customers of Virto Commerce strategically use the ecommerce net Virto Commerce platform to build stronger customer relationships, improve customer experience and rapidly increase global online sales.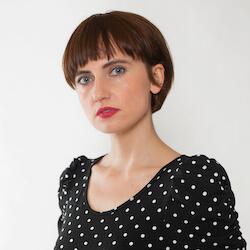 Marina Conquest
Marina Vorontsova has been working in IT since 2007, for the past three years as a writer. She covers all-things technology and contributes to business coverage.
You might also like...