20 Best eCommerce Platforms in 2021-2022
There is a huge list of ecommerce platforms available to business owners, and these numerous options might be an advantage as well as a disadvantage. Diversity of choices might lead to confusion or often delayed decisions; however, in this article, our competent ecommerce researchers have ironed out the characteristics of each ecommerce platform to enable you to make an informed decision.
Finding the Best eCommerce Platform for Your Business Needs
Choosing an ecommerce platform is the first and the biggest action you take when you want to venture into online business. It is best if you choose an ecommerce platform that is compatible with your trade, scalable, and will guarantee long-term growth. This decision will surely affect your output and your business as a whole. In light of this, it is advisable to have concise and detailed information compatible with your business. This article will take you to a depth of essential information that will guide you when selecting an ecommerce website and other decisions about your business.
Best platform for running quickly
Volusion is the fastest ecommerce platform for creating websites. It is simple to use with little or zero complications. Seven ecommerce platforms were tested under the same conditions by launching them on a mobile device and desktop. Volusion narrowly edges Shopify and big cartel in the speed test conducted by our team of experts. Apart from the speedy delivery, ready-made tools will serve all functions required to manage and expand your business.
Best platform for getting started for free
Wix has proven its standard over the years as a free website that provides advanced features for starters. Wix is one of the easiest platforms that help you build your store even if you have little or no experience with online trading. You don't need special skills to start your websites when using Wix. You will get to design a store from your preferences and immediately add your products and also modify the site to your taste.
Best platform for B2B sellers
PrestaShop provides the best synchronization with all kinds of businesses. It also provides the best eCommerce solution to business owners. It offers a huge list of features for both B2B sellers and non B2B sellers and is also not demanding. PrestaShop stands tall among multipurpose eCommerce platforms, and it was specifically built for B2B business.
Best platform for WordPress site
WooCommerce is the most regarded WordPress eсommerce site. The platform is affiliated with Automattic and also partners with huge numbers of developers, which gives it an edge in this aspect over other eсommerce websites. There will be a lot of updates on the platform in the near future. Several developers always make extensions to find solutions to problems that store owners may encounter. The extensions provide advanced eсommerce characteristics without the need to code. It is best for business owners related to WordPress.
Best platform for large volume sellers
Bigcommerce is among the big names when dealing with ecommerce platforms. It is divided into two aspects; BigCommerce Enterprise (a tailored experience for larger customers) and BigCommerce Essentials (a DIY SaaS platform). With the Bigcommerce enterprise, you can set up your store to fit your large market, and there are also chances to improve it in the future through the setting-up process. This platform will keep your large market organized with clear instructions on how to store files to make them compatible with what you are filling out.
Best platform for startups
Big Cartel is a well-known eсommerce platform that provides a wide range of features that make it easy to use. Starters will find developing their online store very easy because it contains all the necessary tools that will meet your needs. It is also rated among the first three eсommerce platforms in the World.
Best platform for small business
3dcart is a unique platform that serves small businesses better than other ecommerce platforms. The platform was purposely designed for ecommerce adventures and creating perfection for small businesses. 3Dcart offers a plan as low as $19.00 per month, which comes with a large feature list that will build your website for scalability.
Best platform for selling fashion, clothes
Magento is among the top choice eсommerce platforms, and it is owned by adobe. It serves many popular fashion brands across the world, which includes Christian Louboutin and Hermes. This eсommerce platform handles more than $100 billion in gross merchandise volume with close to 200,000 active users. It is well known for its easy customization, which helps it attract potential customers and influential brands
Best platform for digital products
SquareCommerce is a giant among ecommerce platforms available for business owners today. It has a search engine that facilitates product discovery which makes it a perfect suit for large retail brands. Regardless, digital sellers will find it an ideal fit for their business. SquareCommerce provides useful built-in features that you need to maintain your business.
Best platform for quick setup
Ecwid is the most suitable ecommerce platform that sets you up without any complexities. It is the best solution for store owners that need a working platform which is customizable and also reliable. You are always updated on design trends, themes and templates. It also offers unlimited bandwidth with an unending space to upload your products.
Best platform for dropshipping
Shopify is one of the biggest ecommerce platforms suitable for dropshipping. It is currently hosting sites for about 500,000 ecommerce stores and dropshipping websites. Oberlo, a dropshipping plugin, was acquired by Shopify in 2016 in an attempt to make the import of products easier for their users. This platform is the right way to do dropshipping business.
Enterprise businesses
The best ecommerce platform for enterprises is SquareSpace. Business owners who love the huge range of plugins, the stress-free environment, and the quality performance level have showered it with good reviews, and they also recommend it for new users.
Choosing the Right eCommerce Platform
With the advancement in technology, there have been several proven ways to sell directly on the internet. However, the use of ecommerce platforms stands out among the plethora of choices online. There is a huge list of ecommerce platforms that have served and delivered to clients their specific needs and a very good aid in establishing an online store. You may experience difficulty in deciding the best for your online business. The next sections will give you a clear picture of what you should look for when choosing an ecommerce platform. Features to consider include;
Space for displaying and listing products in such a way that it enhances comparison between them

Explicit details for customer and store owners about the order

The availability of shopping carts for customers

Multiple payment options and a good online cashier

There should be room for review or feedback from the customers

Adequate security for your websites
Open-source (self-hosted)
An open-source ecommerce platform refers to an application that allows you to modify all parts of the code. This particular type of ecommerce platform is well known for IT and development, often used by big organizations to manage their ecommerce environment. Brands that make use of open source ecommerce deals with;
Hosting (this depends on if your open source solution is cloud or on-premise).
The major difference between salesforce commerce cloud solutions is that open source and on-premise is managed off-site, and your hosting environment is given by the provider.
A cloud solution doesn't imply an unlimited bandwidth like it is provided on a SaaS solution. There are always bandwidth allowances, especially if you are dealing with Volusion and Magento.
PCI Compliance
There are always periodic update releases and manual patches from the service provider.
Security complicacies
There is always a QA for additional applications, which may include integrations with:
BI tools and analytics

There is also a constant building of new tools for the platform, which often include;
Marketing and merchandising tools (e. g. , Email marketing, SEO features)

Promotion and discount engines

Drop builders and design drag.
However, most brands find open-source ecommerce platforms too complicated, technical, and require huge resources to maintain. In light of this, there has been a surge in the number of users of the other two types of eсommerce platforms. Headless commerce and SaaS have taken control of the eсommerce space, and open-source eсommerce platforms (hosted on cloud) are only considered by 46% of large eсommerce sites. This is due to the following reasons;
Due to the market competition, there is a migration to enticing and unique UX, backend optimizations, and products other ecommerce platforms offer.
Headless and SaaS commerce facilitates the popularity of brands in the ecommerce market.

An average open source eсommerce site would cost users 6x annually of ownership fee compared to headless or SaaS ecommerce models.
SaaS ecommerce platforms
SaaS ecommerce platforms eliminate all the complexities linked with managing an online business. They replace developing and building an open-source or custom solution by renting platforms to ecommerce brands. When the development cost is compared to the open-source solutions, it is way cheaper. PCI compliance, product updates, hosting, security, and other related management tasks are controlled by SaaS providers. Growth and marketing teams available at eCommerce brands are often used internally for SaaS ecommerce solutions in the industry. SaaS solutions simplify the use of ecommerce and make it more affordable.
Headless commerce platforms
Hosting environment: cloud

Headless commerce is one the version of SaaS eCommerce whose variance was the detachment of the shopping cart from the CMS. With this arrangement, ecommerce brands use design experience platforms ( DXP) which include Bloomreach and Adobe Experience Manager, or employ the effect of the content management system (CMS) such as Drupal or WordPress. After this, a decoupled online shopping solution was plugged in. SaaS technologies are sometimes manifested to replace decoupled carts due to high API flexibility and low cost of ownership. According to history, with on-premise hosting, proprietary or open-source platforms, builds, development, and IT groups at large companies have managed the business.
Nonetheless, the high rate of monolithic technology stacks, plus the need for innovation and speed from a marketing view, cloud hosting, and SaaS, interrupted the model. Headless commerce ends the pain point by enabling easier shopping with a very low operation cost. The use of plug-ins, APIs, and decoupled technology give room for the business to manage their only source of monolithic systems. Headless commerce can provide workers with decoupled solutions such as;
Marketplaces such as eBay or Amazon.

Order Management System (OMS) with inventory management

Enterprise Resource Planning (ERP), like data collection

Point of Sale (POS) for payment processors

Content Management System (CMS), for blogging and building pages

Product Information Management (PIM), for sales through multiple channels.
E-mail service provider
SaaS APIs enable modern SaaS technology stack on the presentation layer, also with ecommerce SaaS platforms, ESPs, with weightless ERPs such as Brightpearl. The best way to express it is to liken it to IKEA furniture. The pieces of item are regarded as micro services and when arranged together, they form a finished project. Many ecommerce businesses take the first important action toward microservice architecture by using headless commerce.
Self-hosted vs. Cloud-hosted: which should you choose?
Which should you use between Self-hosted vs. Cloud-hosted ecommerce?
eCommerce sites can be hosted in two major ways; Self-Hosted and Cloud.
These two options are not platforms on their own but rather a way to show how the sites are being hosted. This is done using different equipment or machines under the control of an IT or development team, or it could even be done in a warehouse, clear of the site like Amazon Web services.
Self-hosted ecommerce platforms
This type of ecommerce platform relies mainly on the ecommerce store owners' ability to source for their hosting, install, and even do tasks as simple as manually updating their software. To run a self-hosted ecommerce website efficiently, developers are needed to monitor the efficient running and updating of the website, and this requires a large capital and lots of time.
Magento Open source is one example of a self-hosted ecommerce solution. Downloading on this site is free as long as there's a place to host; hosting can be done either on-premise or by a paid hosting provider. A third-party hosting provider or on-premise hosting is the major way through which open source ecommerce platforms are deployed.
WooCommerce is a type of WordPress plugin for WordPress, and it is a type of ecommerce solution that also requires a third-party hosting provider for its hosting. Hosting on-premise can also be considered if there are servers and a piece of knowledge on how to run it.
| | | | | | | | | |
| --- | --- | --- | --- | --- | --- | --- | --- | --- |
| Shopify | Yes | Subscription + % of revenue, starts at $29 | No | Yes | Immediately | Automatically | Yes | No |
| Woocommerce | Yes | Free | Yes | Yes | Immediately | Automatically | Yes | No |
| Storenvy | No | Free | No | Yes | Immediately | Automatically | Yes | Yes |
| BigCommerce | No | Subscription, starts at $29.95 | No | Yes | Immediately | Automatically | Yes | No |
| Gumroad | No | 5% +0.25 per transaction | No | No | Immediately | Automatically | Yes | No |
| Tictall | No | Free | No | Yes | Every 30 min | Manual | No | No |
| Big Cartel | No | Free - $29.99 monthly | No | No | Immediately | Automatically | No | No |
| Ecwid | Yes | Subscription, starts at $15 | No | Yes | Every 15 min | Automatically | Yes** | No |
| Amazon | No | Subscription +referral fees - starts at 39.99 | No | Yes | Hourly | Automatically*** | No | Yes |
Cloud-hosted ecommerce platforms
Amazon web services are an example off-site solution through which cloud-hosted ecommerce platforms offer hosting to their customers. The cloud platform is basically in charge of managing uptime for brands. An example of this platform is Bigcommerce which is responsible for about 99.9% of uptime per year. A major upside of using a cloud-hosted ecommerce platform is the reduced costs, as the servers do not require any extra funding or extra maintenance or updates. The Hosting provider also provides any extra support that is needed.

The downsides to cloud-hosting include the required licensing fee, paid alongside the Hosting fee. The servers are also not fully under your control and can't be effectively maneuvered to meet all your needs. Security, on the other hand, is your full responsibility. Only a few cloud-hosted platforms like SasS and headless commerce provide automatic patches, upgrades, or updates installation.
How Do You Choose The Best One
Before picking a platform for your online store, you should look at the platform plan and how it fits into your budget. Basic research must be carried out before deciding to commit fully. The major hassle for you and your customers will be migrating sites, as changing hosts is not a major deal. It would be best to consider the following before committing fully to any platform.
Budgets

Upgrading costs

Maintenance costs

Improvement costs before committing fully to any platform
Budget
A budget plan ranging from as low as 10 dollars to as high as 10,000 dollars can be required to build and comfortably host your ecommerce site fully. Different ecommerce hosts will offer you varying competitive packages, so you have to properly understand what you're getting into to make the right choice. However, a high price doesn't necessarily mean you are getting the best or proper package for you. On the other hand, going for the cheaper options might leave you wanting additional ecommerce capabilities from other sources. Trying out fees from different providers is usually an expensive choice.
Making a final decision on an ecommerce host will require budgeting for:
Programming and functionality

Web design

Monthly hosting

Custom app creation

Licensing

Maintenance
B2B/B2C/C2C oriented
You have to be aware of the category of your business before choosing an ecommerce platform. There are specific platforms that work with each business category, while general platforms synchronize perfectly with all three business types.
Support
Customer service is one of the most important aspects of any business. For most brick-and-mortar businesses, their experiences are provided in physical stores, and so they usually have higher and better control of the smooth running of their business. eCommerce services are based on completely different principles as most issues like server downtimes, or software outages are things that affect your customers' access to your products and things you have absolutely zero control over. There is always a high risk of your server crashing with no prior warnings, and this will have a very negative effect on your brand image and revenues.
It is extremely important for an ecommerce platform to have an avenue or a person that complaints can be made to at all times, a place where issues can be resolved and set on track again with no delay. You have to study each competitor's customer service and its availability.
Does it run 24/7?

How easy is it to reach them?

How much support are they willing to offer?
Make sure to get a satisfactory answer to all these questions before making your final decision for your platform.
Target audience
Considering a platform's marketing strategy is a very important step as an advertisement of your product to social media is an important part of capturing and maintaining an interested and engaging audience. On Facebook alone, you can access over 2.7 billion prospective customers. BigCommerce provides features that would help in the navigation of Facebook and Instagram, a type of built-in integration which would help you communicate with users directly through their news feed or major accounts. Now there are even more avenues like the use of Buyable pins, shopping on Instagram, or Facebook shops, which assist in direct sales of your product to users, which will not require them to move from platform to platform and is stress-free.
Must-Have Features When Choosing an eCommerce Platform
There are some important features that are essential when choosing your best ecommerce platform. They are explained to your taste in the following section.
Ease of use
It is very important to set up your online store with platforms that are easy to navigate without any complications. You have to make sure that you can build a standard ecommerce website from scratch without involving a third party app. Also, your users should handle all necessary functions without experiencing any difficulty of any sort.
Easy to launch your own mobile app
There must be a well-layered process on how to launch your brand mobile app. You will find a lot of choices, but it is certainly best if you can find the one that works best with your online shop.
Scalability
All entrepreneurs trust their business will be more prosperous as time goes on; however, it is impossible to tell the rate it will expand. Regardless, it's vital to work with a platform that will help your business in the long run. You would rather not accept payment online for storage and features that you're not utilizing at the beginning of the business. You additionally need to stay aware of greater levels of popularity as your business takes off. Select a platform you trust to help your business grow and fit into your budget.
Investing in chunky monolithic platform
An ecommerce platform based on a rigid monolithic framework prompts slow and delayed execution. In addition, to refresh the fundamentals of your site, you would need to get across the whole framework, which can bring about extended downtimes. All things considered, you ought to pick an eCommerce platform that is based on a microservice design that is simpler to refresh, redesign and manage since every one of the singular parts work exclusively and connect utilizing API calls.
Choosing platform which hard to scale
A platform that is difficult to scale delays the development of your business. Fundamental justifications for why some platforms need adaptability is on the stance that they don't uphold multi-site and multi-tenancy, they depend on either poor infrastructures or local servers.
Best eCommerce Platforms
Establishing a prosperous ecommerce business begins by first choosing the platform that is most suitable for your requirements. However, we have done this strenuous task for you by describing the best platforms in the market, with which you should be able to make a choice or compare them with each other. Over time, some B2B ecommerce platforms have made a name for themselves, and small businesses prefer them more due to their flexibility and simple easy to use setup; they also offer some professional services, and you are assured a good setup for your business. You can choose a proper fit for your business by following the instructions analyzed previously in this article.
Shopify
Shopify is one of the most successful ecommerce platforms for an online store. Shopify is known for giving its users absolute control over their website using their servers. One of its unique features is its easy navigation and straightforward controls. The setup is very simple to fix, for starters. Shopify services might come at a cost, but it boasts a wide range of tools and customer support to establish and build your own website. This platform gives a nice utility experience and is also great for marketing your website and advertising. It also provides top-notch websites for eсommerce entrepreneurs, and this website would be laced with the necessary features needed for a standard online business. Shopify also has an app store that gives you the chance to easily find any feature you are looking to add to your website
Although Shopify is a great and one of the most used eсommerce platforms, it lacks certain significant tools. One of them is content marketing; recently, content marketing has been an important feature online booking sites must have. This enables you to enlighten your customers on the various advantages and features of your products. This will likely increase your sales rate.
BigCommerce
The biggest advantage of this platform lies in its extensive range of advice, procedures, Q and A sections that are instituted to help new online store owners to run a successful business. The information provided would be very useful for newcomers; it also gives top-notch solutions and setup for your website. Another thing is the fees such as credit card fees, monthly fees, add-on fees, and platform transaction fees which can be quite costly for a small online store. The numerous bonuses could compromise your wallet, but the customization is not in-depth. The customization possesses many built-in options but lacks themes and add ons for good inventory management and your websites. Nonetheless, it is one of the popular choices for leading B2B ecommerce websites.
WooCommerce
This is a subsidiary of a word press plug-in, meaning you can also use the features of WordPress when building your online store. If you want an attractive site that is still easy to use and explore, this is the most suitable platform.
Magento
Magento is a huge independent company new to the platform market but has been on the rise lately. It offers many business solutions to its customers and has partnered with big names such as coca-cola and burger king. The platform is versatile and diverse and gives solutions to big and complex market issues, which are beneficial to big and small companies. It is highly scalable and provides open-source features, which give rise to its popularity. Magento requires a lot of expertise and programming knowledge in order for it to get the best experience. Unlike other platforms like Volusion and 3d cart that are simple and straightforward to use. It is suitable for entrepreneurs that want a complex platform. However, Magento is not suitable for business owners that prefer the simple style.
Volusion
Volusion is another platform that is easy to use for building online stores, it is frequently mentioned along with Shopify and BigCommerce, and experts highly value it. If you are more inclined to pure operational features of a site rather than appearance or marketing feature volusion is a good choice over others, it gives a perfect balance. It has a wide knowledge bank for providing assistance to consumers; the staff is also available for your needs. They are serious about giving their customers the best services and support. The disadvantages of this platform include pricing, the versatility of the website, and add ons. The price is still quite high for a regular company. The design option Volusion offers is quite limited, and making a new template will come at some cost.
3dcart
This is a great choice for newcomers; it gives you the features you need to create a standard online store. There are a host of useful tutorials and add ons that would help in deciding your website look and operational aspects for shipping. The 3dcart makes the difficulty quite simple. The number of additional tools is numerous in this platform, and it offers services like blog, email, newsletter, and CRM. Even if you are an expert, you would still find it quite helpful when you want to build a website. 3dcart has limited appearance features since its main focus is simplicity; there are a few complex and interesting features. It offers a large number of responsive templates and tools for marketing and inventory.
Gumroad
This platform has great opportunities to offer to those interested in setting up a small-scale, easy online store. It has features like drag-and-drop website creation, which is very easy to use. It handles most things like the addition of descriptions and images plus shipping rates and prices to the goods and products. It also gives easy access to the verification of each product's digital keys and their delivery in PDF formats containing each customer's information.
To make customers' purchases easy, you can also give out the link for each product through social networks. It is also possible to build up a Gumroad store unique to you or make up your domain, which the platform will be responsible for. It also makes it possible for you to give your products a unique touch by making use of various themes with special colors, making use of the platform's special features. Wonderful customer service and support should be made available using Gumroad's email system. Gumroad's free plan gives access to all these basic features, while they are entitled to 8.5% + 30¢ per each sale they make. You get a premium account fr $10/month, but the platform will accept online payments of 3.5%+30¢ for every sale, and they provide you with a wide collection of tools for easy sales online.
Storenvy
If you're looking to build and develop your customized store in a marketplace that already exists, you should consider Storenvy. This allows you to sell online as easily as if you were making use of big platforms like Amazon or eBay. The unique thing about these stores is their huge customer base which makes access to visitors stress-free.
However, a major disadvantage of this is that you are not given the freedom to create a personalized store of YOUR own choice. Storenvy's major purpose is to provide you with the best experience of both ecommerce worlds. It gives you the opportunity to create a personally designed store, making use of the platform's special features, all within the Storenvy marketplace. Special features like the Facebook store integration, social style "watch," and "envy" buttons give you a chance to steadily grow your store and increase your customers. The platform is also very wonderful in that it is free, providing an opportunity to upload up to 500 product listings. You give up 10% of each sale to Storenvy once your product is put up on the Storenvy marketplace.
Jimdo
This B2B ecommerce platform is mainly involved in providing you an opportunity to transform totally and completely the description or look of your product very quickly. Complete with an easy interface, it helps in managing your website easily and efficiently with a simple click. Setting up your site's design and sales of your product online is made very fast and simple. To add products on this site is as easy as scrolling down the store and clicking on "store item." It also has the option of inputting other features like images, shipping, description, prices, etc., using a simple toolbar.
Wix
The Wix, known for its special, unique features among the best ecommerce platform, is considered one of the most nicely advanced websites. It owns an App market where all these features are made available. Designing your website on this platform is a very interesting experience; it gives you a chance to make use of its Photoshop-style editor, which contains different fonts, grids format texts, and styles that can be utilized in building up your website. Anytime you are in need of extra tools, all you need to do is visit their app market, where they have made plug-ins and add-ons available. You can make use of these on your website by just clicking on them. The domain name and form builder is delivered via the WIX to your ecommerce store. Their pricing begins from $17 every month. This is a perfect site to sell online.
Squarespace
If you are interested in a unique arrangement and stunning themes for your product, then this is the way B2B ecommerce is for you. It is majorly known for its wonderful party themes that will help you create a wonderfully unique personalized brand on its platform. There's a chance of opening your store with ease with the help of the platform's numerous tools, which you can drag-and-drop easily in any comfortable order YOU like as opposed to placing your trust in product filters and levels. Clicking on other buttons on the platform will help you edit your product listings or take care of other tasks like putting up an image. Squarespace is well known for the supreme flexibility that makes it possible to create an online store under any niche.
Weebly
This is one of the most trusted platforms popular for its ability to help create customized stores with drag-and-drop. It contains numerous templates ensuring you make use of the right websites and UI. It also provides you the opportunity to promote your website with a well-known blogging handle that showcases your product in the market. It manages the selection of products on the website by creating a "store" button in the navigation tab once products are added. The prices on this platform begin from 8$ a month, including a 3% transaction fee for every sale. They provide you with core features to build up your business efficiently and put up close to 10 products of yours on their platform for this plan.
Big Cartel
This platform helps manage the creation of an all-in-web store with complete features. It gives you an opportunity to upload up to 5 pictures in one day; to put up more, it creates a relatable price prospect to be considered. It is made up of different features, including that of an enterprise with complete features, and making smaller online stores successful.
A list of all important things to be considered for your websites has been made by the developers of this platform to assist you and ensure that you do not leave out any detail in your store. This list includes a variety of things starting from logos, design, themes, shipping, amongst a million other things. Most of these things can be done with the use of the Big Cartel itself. Small stores have another advantage on this store since it only allows the listing of up to 300 items at once. It also allows as much freedom as an enterprise solution would. $9.99 per month is where the platform's pricing ends for the Platinum plans, which contain all features for 25 products, starting from free trials.
Send owl
The Send owl is majorly used for creating embedded stores. It does not involve building complete stores; all that it requires is the addition of product pages. It allows you to sell your products without having to create an actual or "real" ecommerce site. This site's major difference exists in their buttons and designs, with no switching required. This B2B ecommerce platform is ideal for small business owners who have very few products to upload. It has cheap plans with its most basic one starting from $9 per month with a chance to put up 10 products.
Ecwid
This can also be considered as one of the best ecommerce platforms, Ecwid is described as a complete website and also allows users to fuse their store into an existing website. It provides the user to make choices amongst managing products, setting prices, and adding product listings which are common in other platforms. In this platform, choosing a theme will be automatically provided as well as helping users in publishing the store on Facebook or adding the store to their website or blog. In addition, the store will organize your products into sectors, providing a search tool for everything on the ecommerce store.
Ejunkie
This is quite different from the other best ecommerce platform in the sense that the developers allow users to link their online shop into other websites feasible without considering it as a tiny blog or a high-traffic personal website. Regardless of being archaic and long known, users can utilize the necessary features without stress by following this step; Add "Add to cart" buttons to your website by making use of JavaScript, and the Ejunkie will guide the customer to check out in a separate window. The monthly fees start from $5, which will give you the ability to upload 10 products with the necessary features to launch your B2B ecommerce platform and as well as spread your website across your audience by sharing affiliate codes.
Xcart
This is one of the best ecommerce platforms designed ideally for building a self-hosted store, starting and selling in-person on eBay, as well as providing varieties of ecommerce tools that attracts more customers to the point of buying more. The platform is imbued with promotion and special ideas which will help to boost your sales while storing connections with social media aid in marketing. In this platform, the price is quite exorbitant from other stores and must be paid at once at the price of $495 and helps users to control their social media marketing and more.
PrestaShop
With this platform, you can have an advanced ecommerce store with the ability to have it hosted through the platform itself. It stays open and lets users use the same tool in the cloud or on their own, and it is free, like Wordpress.com. It also has filtered search options and email marketing, and detailed ecommerce analytics about the visiting rates of every page of your store.
Foxycart
This B2B ecommerce platform allows for self-coding of one's product listing and offers any tool to open a successful online store. This would be of great advantage to advanced coding as it would accelerate their knowledge of ecommerce to code anything for the chosen product, tax, shipping, product name, description, price, and more. This would be a great problem for people without knowledge of coding since Foxycart main work is shipping tax calculations and confirmation emails. It is the easiest thing you can do with an ecommerce platform. In contrast, all other things remain the same. The starting price for this plan is $20/month with additional 15 cents per sale with the potential to upload limitless amounts of goods.
OpenCart
OpenCart is well known for its best security protocols, ability to provide sufficient data concerning your website, which will help in content marketing and SEO optimization. The platform is wide for interaction and creates an avenue where people help each other in the tasking stage of setting up a web store. The service is simple and gives users maximum freedom while handling all the rigorous sections of running an online shop.
Top eCommerce Platforms Compared
eCommerce platforms have some similarities as well as differences. Study the comparison tables for insight on how these platforms differ.
| | | | | |
| --- | --- | --- | --- | --- |
| Subscription-based service. | Standalone software needs to be installed on a web server 9such as Bluehost). | Subscription-based service. | Standalone software + subscription-based service. | Subscription-based service that's infinitely scalable. |
| A subdomain and hosting space for your ecommerce store included + you can hook up your own domain name. | It's part of your existing WordPress website, and it's deeply integrated with it. | A subdomain and hosting space for your ecommerce store included + a free custom domain name (or connect your own) | A subdomain and hosting space for your ecommerce store included + you can hook up your own domain name. | A subdomain and hosting space for your ecommerce store included + you can hook up your own domain name. |
| Product management features. | Product management functionalities. | Product management features. | Product management features. | Product management features. |
| Order management features. | Order management features. | Order management features. | Order management features (+ shipping charges). | Order management features. |
| Multiple payment gateways. | Multiple payment gateways. | Multiple payment gateways. | Multiple payment gateways. | Multiple payment gateways. |
| Basic customer management. | Customer management only via third-party plugins. | Basic customer management. | Customer management through customer groups and other. | Basic customer management. |
| 100+ professional themes, plus hundreds more third-party. | Thousands of themes available on the web (free themes and paid ones). | 800+ professional templates. | Some themes available on the web. | 100+ professional themes. |
| Run your business wherever you are through the Shopify mobile app. | Mobile-friendly to the extent made available by the theme. | Mobile-friendly. | Mobile-optimized structure. | Mobile-friendly. |
| Unlimited bandwidth. | Bandwidth depends on the host. | Unlimited bandwidth. | Bandwidth depends on the host. | Unlimited bandwidth. |
| Good reports on sales and store activity. Inventory management. An email marketing module to message your customers. | Good reports on sales and store activity. | Okay reports on sales and store activity. | Advanced and in-depth reports on sales and store activity. | Great analytics module with reports purchase funnels abandoned shopping carts stats and much more This will help you with cart recovery |
| Discounts, gift cards, and coupon codes. | Discounts and coupon codes. | Discounts and coupon codes. | Discounts and coupon codes. | Discounts and coupon codes. |
| Multi-channel selling, including Point of Sale, Facebook module, simple buy button, eBay, and other. | Thousands of extensions available. | Hundreds of Wix apps available. | More than 5,000 extensions available. | Lets you sell in person with Square, and also sell on marketplaces and social platforms. |
Summary
Online business owners are always saddled with the responsibility of choosing the best ecommerce platform that will work for them. However, none of the websites listed above fit into all the categories, and it is always best to carefully analyze the best for your business. To be able to select the best, you are required to do research to get to the platform configurations and features.

Mary Gabrielyan
Mary is an B2B marketer and ecommerce enthusiast with more than a decade of experience in media and marketing. She loves covering B2B marketing, user journey , and B2B customer experience related topics.
You might also like...
B2B eCommerce Explained: A Comprehensive Guide with Real-World Examples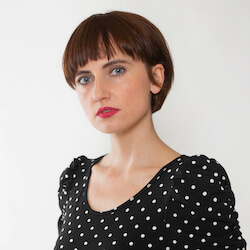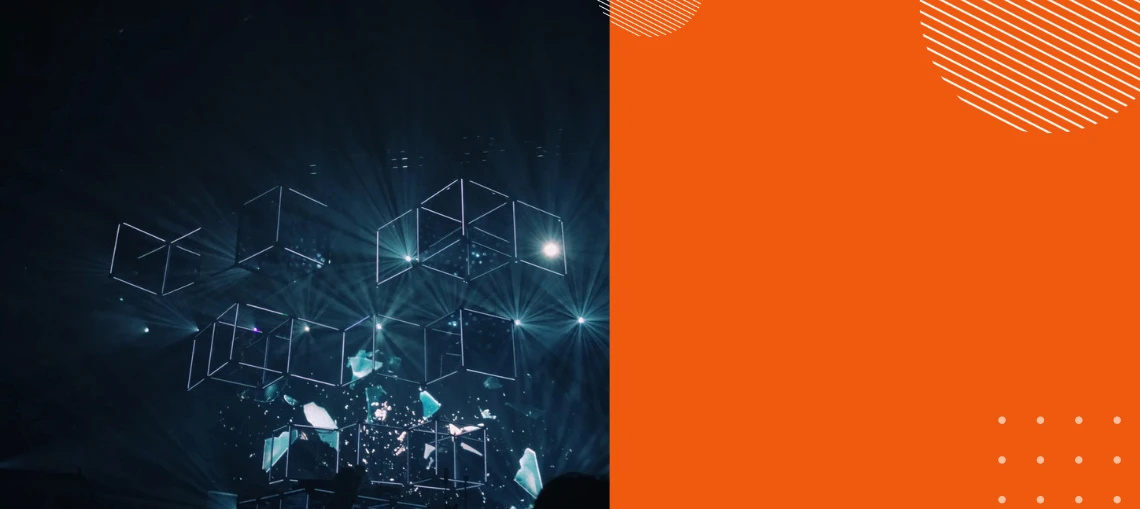 Top eCommerce Capabilities for Building Successful B2B Businesses