Exploring eCommerce Merchandising: Strategies & Software Tools
There are a lot of talks about building strong loyalty among customers through enhancing their CX. What does this enhancement include?
First, to enhance the CX, you must pay enough attention to the visual part of your business. Up to 93%¹ of all buyers care about what they see. The visual appearance of the product is a key factor affecting their decision to buy.
Second, you must make your website not only good-looking but convenient. Up to 80%² of users would leave the website if the search is poor. Almost half, 48%³ of users, feel frustrated if the website is not mobile-friendly.
All this leads us to enhancing the overall website and product appearance and convenience. eCommerce merchandising is the way to resolve the issue.
eCommerce merchandising definition is a set of strategies to optimize the presentation and promotion. To improve UX and loyalty, increase sales and get more competitive advantages, we offer this short guide on how to use ecommerce merchandising for your business and ecommerce merchandising tools and software examples.
Key Elements of eCommerce Merchandising
eCommerce merchandising is a set of measures: caring about the colors and placing is not enough. Here are the main parts of visual ecommerce merchandising to consider.
Product presentation
The product presentation, as we discussed, plays a crucial role in building great merchandising for ecommerce. However, it includes more than just product appearance. If you don't know where to start, consider these points:
1. High-quality product images and descriptions
This is about the product's visual part. High-quality product images and descriptions provide visual clarity, showcasing the product from various angles.
Moreover, clear product descriptions let customers find relevant information faster. Each element plays an important role and creates a compelling and engaging presentation for your customers.
2. Product categorization and organization
This process involves structuring and grouping products in a logical and intuitive manner. Categorize your products with relevant attributes in mind, such as type, brand, size, color, or price range. This way, customers will be able to quickly filter and find exactly what they want. Clear and intuitive navigation does more than satisfying your customers: product categorization and organization enhance discoverability and positively impact conversion rates.
3. Cross-selling and upselling techniques
Use these techniques to increase sales and customer satisfaction.
Cross-selling shows customers more products that might be useful for buyers and encourages customers to make additional purchases.
As for the upselling, the technique involves offering customers upgraded versions of the products on their carts. This includes highlighting the additional benefits and increases the overall value of the customer's purchase.
Both techniques require strategic placement of recommendations, persuasive messaging, and clear communication. Both are popular in B2b, B2C ans D2C markets.
User experience optimization
Now, let's dive deeper into the user experience and how to improve it. The first thing to know, you can reach a greater UX through various strategies.
The first one is ensuring seamless navigation and intuitive website design. Such a great appearance allows users to explore and find products effortlessly. As a result — users are more engaged and almost never frustrated.
Effective filtering and sorting features empower users to refine their search results, saving time and enabling them to find exactly what they're looking for.
Moreover, personalization and targeted recommendations based on user behavior and preferences create a more personalized and relevant shopping experience, increasing customer satisfaction and driving repeat purchases.
Statistics on how buyers see the websites
Promotions and pricing strategies
Discount and promotional campaigns are effective in attracting customers. However, you need to use this instrument wisely. Promotional campaigns create a sense of urgency and push buyers to purchase faster. To try this instrument, you can start with limited time offers, flash sales, bundled deals, and more.
Pricing strategies may be based on demand, competition, customer behavior, and many other factors. Here, we are talking about dynamic pricing and personalized costs. All this can encourage buyers to keep their loyalty to your brand due to feeling important for the company.
Customer reviews and social proof
Some items can significantly grow in revenue due to reviews only: for example, high-priced items can see conversion rates of up to 380%.
Customer reviews provide valuable insights into the quality, performance, and satisfaction levels of products and services. Reviews help buyers to make informed decisions increasing the trustworthiness of a brand.
There are some ideas on how to leverage social proof:
Actively engage with customers. You can use social media or any other convenient channel

Inspire users to share and show user-generated content

Encourage customers to share their experiences via reviews
Best Practices for eCommerce Merchandising
To help you maximize the revenue, gain a competitive edge, and cultivate strong customer relationships in the dynamic and evolving world of online retail, we share some ecommerce merchandising best practices approved by many market giants:
Data-driven decision making
Collecting data is a must if you need a deeper understanding of your customers, their journeys, and their real needs. Customer developments or A/B tests help a lot in such data collection.
Another important point is to save progress and keep growing. Once you have all the data and start testing hypotheses, it's time to track the effectiveness by regularly tracking your KPIs and metrics.
Content marketing and SEO
High-quality content marketing is also based on these data. This is a long-run tool that enables you to provide customers with enough info to consider before becoming your loyal buyer.
SEO helps to enhance your content and bring your website to the top search engine results. Besides optimizing meta tags and descriptive URLs and ensuring fast page load speeds, SEO includes choosing the correct narrative and text structures to attract more readers.
Mobile commerce and responsive design
Insider Intelligence believes that mobile commerce will reach 43.4% of total retail ecommerce sales this year. With over 80% of the whole world population owning a smartphone, we can suppose that this number will continuously grow. This is why providing a mobile-friendly ecommerce experience is crucial.
eCommerce mobile optimization ensures that users can easily navigate, view, and interact with the website, leading to improved engagement and higher conversion rates.
Responsive design is another crucial part deeply related to mobile use. Websites that adapt their layout and content to different screen sizes and resolutions ensure a seamless and user-friendly experience. This is why prioritizing mobile commerce and implementing responsive design improves customer satisfaction and drives mobile conversions.
Key tips here are optimizing page load speed, simplifying navigation, and implementing mobile-friendly designs and buttons. Integrating popular mobile payment methods can also streamline the checkout process and enhance the overall mobile shopping experience.
Developing an Effective eCommerce Merchandising Strategy
Whenever you need to enhance your sales at the beginning of your ecommerce journey or enhance your business, you can build an effective strategy with ecommerce merchandising best practices to stick to. Here, we offer an example of actions and insights to use in such a strategy:
Set clear goals. Define specific targets. Do you need to grow sales? Write this down and try to decompose it. Think about what it includes: customer retention, market expansion, and more.

Understand target audience and segment them. Collect demographic data, browsing behavior, and purchase patterns. All this data and insights will help you to tailor your merchandising strategies to different customer segments.

Conduct market research and analyze your competitors. Always analyze industry trends and competitor strategies to be able to realize customer expectations and differentiate your brand from the competitors.

Build a consistent brand experience. A cohesive brand experience across all touchpoints builds trust and loyalty. Consider using the same appearance and UX in all your channels.

Continuously test, iterate, and improve. Never stop analyzing your data. Often conduct A/B testing and gather customer feedback to refine your strategies. Merchandising for ecommerce is a continuous process that requires efforts to keep up with the market.
Examples of effective ecommerce merchandising strategies 
1. Cross-selling and upselling
Imagine a customer shopping for a new smartphone. As they add the desired smartphone to their cart, the online store presents them with cross-selling suggestions such as phone cases, screen protectors, and more. This is cross-selling.
Additionally, during the checkout process, the store offers an upsell by showcasing upgraded versions of the smartphone with enhanced features, such as increased storage capacity or a better camera.
2. Limited time offers and flash sales
These instruments create a sense of urgency and drive immediate customer action. "Attention! For the next 24 hours only, enjoy 50% off on all summer dresses, tops, and shorts."
This time-limited offer highlights the significant discount (50% off) and the limited duration of the sale (24 hours). This ecommerce merchandising strategy encourages immediate action and can lead to increased sales volume during the designated time frame.
3. User-generated content and social proof
Find a way to encourage your customers to share!
By browsing an online store for a new pair of running shoes, the customer will see reviews and photos of the buyers wearing these shoes. The same for B2B: the customer may read the reviews and check out Use Cases to ensure other similar companies really win from this collaboration. Such user-generated content and social proof ultimately lead buyers to complete the purchase.
4. Personalization and customization
The ability to personalize the product creates a sense of excitement and anticipation. Clients understand personalization as special and meaningful, the way of caring about their needs. Inspired by the opportunity to create something unique, most of them confidently proceed to personalize and order.
5. Seasonal and holiday merchandising
In this case, the website showcases a curated selection of products tailored specifically for the holiday season. Many businesses live through a high season when holidays come. This is why if the seller offers discounts or any support and eases the purchasing process, they will definitely choose this vendor.
6. Gamification and interactive elements
These tools are all about incorporating game-like features and interactive experiences into the online shopping journey. For example, the buyer can notice a spinning wheel of fortune offering exciting discounts and rewards. Intrigued, they spin and win a 20% off coupon. Finalizing the purchase, they appreciate the innovative and enjoyable shopping experience that the gamification and interactive elements have provided.
7. Influencer partnerships
A nice example is a post from a popular influencer. They are showcasing the product and raving about the brand's high quality. Then, the influencer provides a swipe-up link that takes you directly to the brand's website, where you can shop for the exclusive collection inspired by their collaboration.
8. Remarketing and abandoned cart recovery
Any customer can get distracted or navigate away from the website. Remarketing is the tool that sends them an email shortly after, reminding them about the items left behind. The email offers a personalized message and may sometimes provide a special discount or free shipping, encouraging them to return and finish the purchase. The remarketing and abandoned cart recovery strategy successfully recapture the attention of your clients, turning a potentially lost sale into a successful conversion.
Essential Tools and Software for eCommerce Merchandising
There are several popular ecommerce merchandising tools and software available in the market today. Here is an overview of some popular ones:
Tools and Software for eCommerce Merchandising examples
Salesforce Commerce Cloud
While offering a comprehensive suite of ecommerce solutions, including merchandising capabilities, Salesforce is seriously lacking in flexibility and readiness for innovation. The main merchandising features it offers are product management, catalog organization, promotions, and personalized recommendations.
Magento Commerce
Magento Commerce is a widely used ecommerce platform with many merchandising capabilities. However, optimizing and fine-tuning the platform's performance may require technical expertise and ongoing monitoring. Additionally, the platform may not be as user-friendly for beginners, requiring a learning curve to fully utilize its extensive capabilities.
Oracle Commerce Cloud
Oracle Commerce Cloud provides various merchandising features. Unfortunately, the company is closing this product. This is why most companies are looking to migrate from Oracle Commerce Cloud.
Shopify
Shopify offers product organization, promotional features, cross-selling and more. While being great for visual merchandising ecommerce, the solution potentially restricts certain unique merchandising requirements due to its capabilities.
WooCommerce
WooCommerce is a widely used plugin for WordPress websites. The solution offers many merchandizing options, each as a separate plugin. The merchandising for ecommerce in this system works well for small WordPress-based websites, however, it cannot satisfy the requirements of bigger enterprises.
Dynamic Yield
Dynamic Yield is an AI-powered personalization platform. While offering advanced merchandising capabilities, it may require additional technical resources and expertise. Pricing for Dynamic Yield can also be higher compared to other personalization solutions.
Virto CommerceVirto Commerce
Virto Commerce is a modern modular ecommerce platform. While offering many OOTB merchandising features, it enables users to create any of the lacking features separately, as a particular module, and connect it to the platform via API.
Here are the features Virto Commerce can offer for those seeking modern merchandising:
An API-first structure that allows connecting any solutions and features to the platform. For example, you can always create personalized upselling modules for the checkout and use them depending on the client.
The headless architecture allows for building a unique Storefront that supports any language, region and currency, all the visual requirements, and more.
Many OOTB marketing features and analytics modules allowing you to learn more about your customers and build a merchandising strategy in accordance with their needs.
Conclusion
Building a great merchandising strategy online is totally possible! When starting your merchandising journey, select one of the strategies shown above or create your own one.
The most important part is choosing software that will support you on the way and enable you to grow constantly. Virto Commerce works well for these purposes as it allows you to build your platform flexibly in accordance with the chosen strategy. In case you want to try how the platform would compile with your needs and reach your goals, contact our teams or request a free demo to see the platform in action.
FAQ about eCommerce Merchandising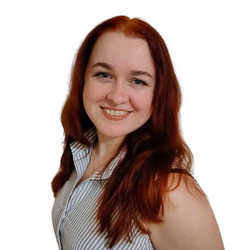 Elena Bekker
Elena is a deeply committed eCommerce Evangelist, bringing over three years of practical expertise in cutting-edge IT software and digital commerce marketing.
You might also like...
B2B eCommerce Explained: A Comprehensive Guide with Real-World Examples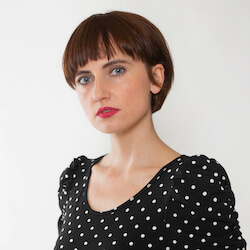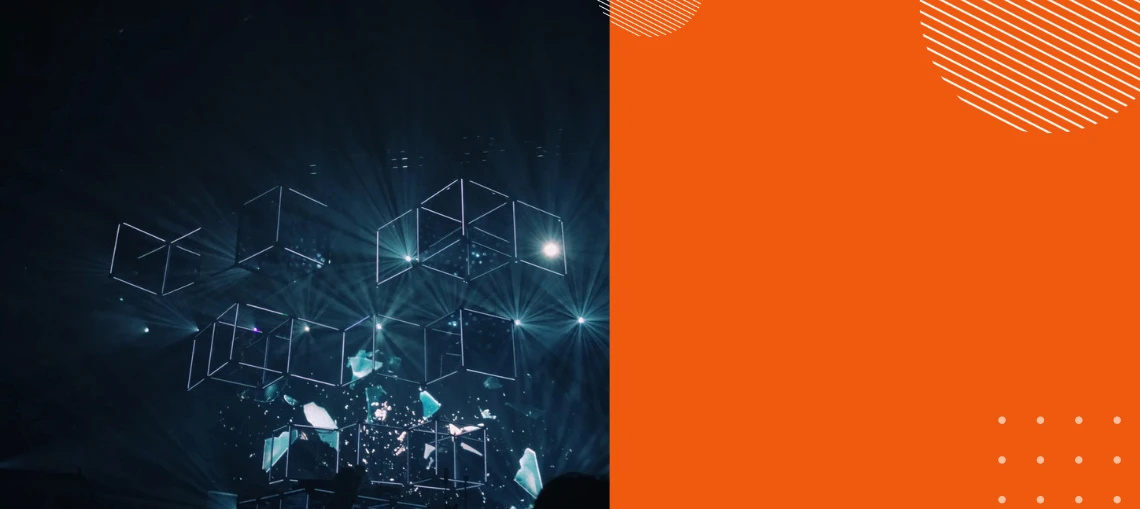 Top eCommerce Capabilities for Building Successful B2B Businesses