The Expert Guide to Digital Merchandising
Leveraging your own ecommerce might be challenging. However, there are many efficient tools to help you with this. One of the good strategies to implement is digital merchandising.
This term may be associated with something physical, an offline store that uses some shelf organization to attract more customers. In reality, this can be more related to the visual merchandising that moved online recently and turned into the art of building beautiful and convenient websites.
As for digital merchandising, it is something different — more profound and complex. While still caring about the visual part of the website, digital merchandising embraces all the marketing tools and analytics to build a wholesome customer experience.
In this article, we will discover digital merchandising, delve deeper into it, and the value it brings to businesses.
Understanding Digital Merchandising
Digital merchandising is more than just a way to enhance your website view. It is a strategy. Digital technologies are used to optimize the presentation of products or services sold online. It encompasses website design, navigation, search functionality, and much more, aiming to enhance the overall online shopping experience and maximize sales.
The Role of Digital Merchandising in Online Businessesanding Digital Merchandising
All ecommerce businesses need to showcase their products, whether you start a B2C webshop for retail, D2C shop online, or international B2B ecommerce. With a digital merchandising strategy, brands can visually represent their brand identity in accordance with customers' expectations. A responsive and multi-channel approach helps connect customers via the best channels they choose. Due to rate optimization and personalization, businesses get more and more loyal customers ready to purchase both standard and cross-selling products. All this inevitably leads to greater revenue.
Benefits and importance of digital merchandising
Using digital merchandising leads to a more complex promotion than just visual merchandising. Here are the main benefits companies get when trying to implement it in their business:
Improved customer experience and engagement. Visually appealing designs, intuitive navigation, and personalized recommendations help businesses address customers' preferences and enhance engagement.
Enhanced brand perception and loyalty. Consistent and visually appealing digital experiences help establish a strong brand identity and build customer credibility. Positive customer experiences result in better brand recognition and more recommendations.
Advantages over competitors. Digital strategies help brands to stay away from competition and even disrupt their markets. Effective positioning is the perfect way to go if you want to attract new customers and keep existing ones.
Data-driven decision making. Valuable data and insights can help for a deeper understanding of customers, which leads to making data-driven decisions and helps to reach perfect CX faster.
Digital Merchandising Solutions
Examples of solutions supporting digital merchandising
The software used for digital merchandising varies depending on the needs of the business. Let's explore some popular digital merchandising software.
1. Yieldify
Yieldify is a personalization platform tailored to create promotional campaigns and manage website priorities. The only disadvantage is that implementing the solution can require some additional mapping as it only connects to some third-party software easily.
2. Hotjar
This is a digital merchandising solution initially created to provide online behavior analytics. It works well with data analysis and enables businesses to personalize this data. The weak side is that it works perfectly for small businesses, but enterprises need something stronger.
3. Edrone
Edron is a CRM and marketing automation tool that enables online stores to start great marketing based on the latest technologies. The tool works great for those needing CRM but can be buggy and slow.
4. Adobe Commerce
The ecommerce platform offers merchandising and promotion capabilities and personalization features. Tailored for different ecommerce sizes, it is still a SaaS solution offering OOTB features only. Each new feature has to be requested from a vendor.
5. Virto Commerce
Virto is a modern modular ecommerce platform that provides out-of-the-box merchandising capabilities and allows us to build a separate solution for it. A headless API-first approach enables businesses to connect a module to all the needed solutions and collect all data in one place.
Digital merchandising tools
Digital merchandising strategy includes, basically, everything that is related to sales and marketing, from product management to social media publishing. So, the standard sales and marketing tools can be generally implemented in digital merchandising strategy. Let's see what we mean here:
Product information management (PIM) systems. Tailored to ensure consistency and accuracy across various channels where your sales representatives communicate with clients. This is particularly important for those selling to multiple regions and needing multiple stores' support.
AI and personalization engines. These tools can analyze customer browsing and purchase behavior. This means businesses can easily build recommendations and personalization based on the data received.
Social media integration and shoppable content. The feature enables customers to make purchases directly from social media posts. This is a great upselling tool that widens the horizons of your sales.
Developing an Effective Digital Merchandising Strategy
Just like any marketing process, a successful digital merchandising strategy requires careful planning, implementation, and continuous optimization. Here, we offer a small step-by-step guide with some tips to help you develop and implement an efficient strategy:
1. Define your goals and target audience
First, you must realize what your company does now and what you want to achieve. Then identify your target audience's preferences, and you are ready to go with the strategy building.
2. Conduct market research and competitive analysis
Analyze market trends, customer demands, and competitor strategies. This is a perfect way to find out the gaps you have in your strategy and learn the trends the market sticks to.
3. Optimize product presentation and content
Here is the part of visual merchandising. Make your content structured, bright, and transparent so the buyers can easily find your products and assess if they are what they want.
4. Personalize the CX and improve the journey
Use data and AI-driven personalization to provide a personalized experience at every touchpoint. Optimize navigation and use intuitive search functionality, ensuring your UI is user-friendly and easy to navigate.
5. Measure results and refine your strategy
Always analyze to ensure your merchandising works, and you find the bottlenecks. The data collected can help you realize if the strategy is good and refine it accordingly.
Digital Visual Merchandising
As digital visual merchandising is all about the strategic use of the visual part of a website, it is exceptionally important to include it in your digital strategy. Here are the reasons why visual elements are so important in managing consumer behavior:
Deep engagement. If you want your buyers to get more engaged, grabbing their attention with visual details is a great way to involve them in trying to learn more about your products.
Emotional connection. The more emotions buyers have, the closer they are bonded to the company. And the visual part usually evokes emotions first.
Product understanding. Clear and detailed product images almost enable customers to "touch" the product and learn enough to decide on the purchase.
Cross-selling and upselling. Visual merchandising techniques can effectively drive cross-selling and upselling opportunities, increasing the average order value.
Best practices of effective digital visual merchandising
If you have ever wondered how can digital visual merchandising be optimized for better results, here are the best practices collected from successful market leaders:
Make all your digital touchpoints, including websites, social media, and marketing materials, look similar. The unified branding and consistent colors help to create a cohesive brand experience.

Try to reach the effect of "touching" the product: use professional, high-resolution images to enhance the customer's understanding and visual experience.

Use visual storytelling just like you use it in your texts: visual narratives can create emotional connections with customers, making them closer to the brand and wishing to buy more.

Tailor product recommendations and visuals based on the individual preferences of your customers, browsing behavior, and purchase history.

Always use a compelling hierarchy: the same order and the brightest products in the first place can grab customers' attention to key products and help them discover more products.
Conclusion
Digital merchandising has become a necessary tool for all modern online businesses. However, it is not only important to build a visual part of your website but to embrace the whole marketing and many other selling tools. The easiest way to collect it all in one place is to use a single unified ecommerce platform that offers all the promotion and merchandising capabilities while enabling you to build your own modules needed for work right now.
Virto Commerce is the greatest choice whether you will fully replatform or start with merchandising modules only. To try out what it looks like, order our free demo or reach out to the team, and we will tell you all the benefits of Virto.
FAQ about Digital Merchandising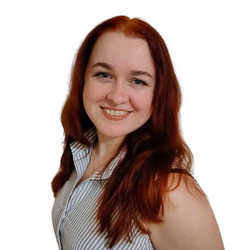 Elena Bekker
Elena is a deeply committed eCommerce Evangelist, bringing over three years of practical expertise in cutting-edge IT software and digital commerce marketing.
You might also like...
B2B eCommerce Explained: A Comprehensive Guide with Real-World Examples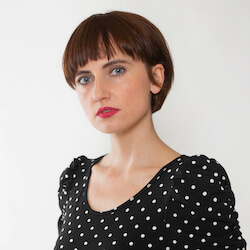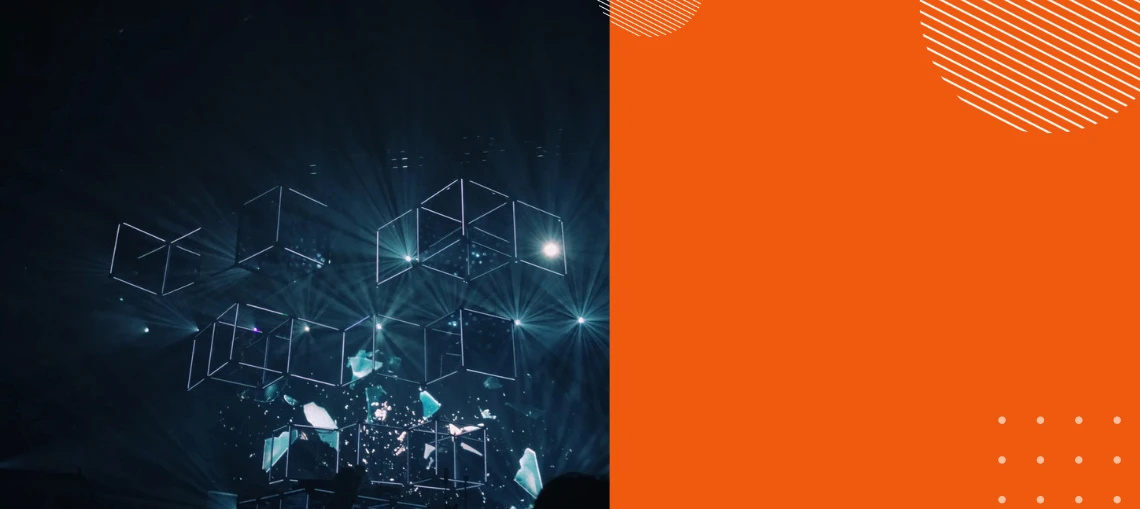 Top eCommerce Capabilities for Building Successful B2B Businesses