Ecommerce Platform vs Marketplace: Knowing the Distinctions
B2B eCommerce keeps gaining popularity: up to 83%¹ of B2B buyers choose to purchase their needed products online, and 70% of them expect good performance from these online resources. According to Gartner, 80% of B2B sales interactions will happen online in 2025.²
The most powerful way to keep in this market and even grow is to win the race for customer experience and loyalty. This is why choosing the right ecommerce platform is exceptionally important.
The first thing entrepreneurs encounter when starting their B2B digital business is choosing between their own ecommerce platform and joining some big B2B marketplace. Later, they can start their own marketplace. In this article, let's compare the two options and potential for the personalized marketplace to make an informed decision on what to choose at the beginning of your journey.
What is a Marketplace?
Basically, the marketplace is the digital commerce platform that embraces multiple sellers and many buyers in the same place. Though most of us imagine a usual B2C marketplace, B2B businesses also need this platform. Here are some excellent examples of such B2B marketplaces:
1. All-in-one marketplaces for companies where you can sell and buy whatever you want:
Alibaba

Amazon Business

DHgate
2. An industrial sector that connects businesses from manufacturing, construction, and other verticals:
ThomasNet

DirectIndustry

Grainger
3. FMCG and retail examples of B2B marketplaces all over the world:
Orderchamp

Rappi B2B

Jumbotail
Pros and cons of entering the B2B marketplace
Whatever vertical you choose, it all depends on the sellers' and buyers' business needs. The following advantages and disadvantages of the B2B marketplace compared to ecommerce platforms are these:
Advantages:
Higher market potential. If your clients are very specific (for example, you sell planes), it will be hard to find them on the marketplace. But if you can potentially attract various kinds of customers, the marketplace is a perfect place for that: it offers a huge fresh audience base and great opportunities to find new clients.

Easy maintenance and quick start. Businesses don't need high technical expertise, marketplaces do it all on their side. To start selling you only need to contract the marketplace and upload your products list.

More affordable start compared to a separate ecommerce platform: you do not have to purchase servers, involve technicians and spend on innovation.
Disadvantages:
High competition. Many sellers and resellers offer the same kind of products that have to compete for customer attention. Even if you attract new customers from offline, there is no guarantee they won't choose another vendor.

Long uncontrollable sales cycles and UX. When you sell directly, you can track and control decision-making progress. All you can do is sell at marketplaces by creating an offer and waiting until the buyer decides to purchase. Usually, there is no way to improve CX either on customer or seller side.

Dependency on the market average. When many sellers offer similar products, it's hardly possible to quote higher than a market's average.

Big volumes bring big costs. As marketplaces usually include different fees and penalties, the more you sell — the more you spend.
What is an eCommerce Platform?
B2B eCommerce platform refers to software specifically built to enable businesses to sell their goods and services to other businesses. Compared to the B2C ecommerce platform, it is tailored to sell to businesses instead of individuals directly. So, it has to support all the unique needs of business users on both sides: the seller and the buyer.
A perfect B2B ecommerce platform must feature the following:
B2B account management and multiple user roles in creating and managing as many accounts as needed, controlling all processes, and providing personalized user access with limited information.

Contract capabilities that enable sellers to create detailed personalized pricing and conditions for each B2B buyer.

Great inventory and bulk ordering to control stock easier.

Localization capabilities in terms of language, currencies, local rules and multiregional features to support moving to new markets.

Great safety level to protect all data and provide secure payment.
In more technical terms, it should have several very specific capabilities:
Modular approach for quick scaling and easy, seamless updates.

Headless architecture to build multiple stores, customer portals, and more.

Scalability and performance tailored to enterprises: even if you are not an enterprise-level business yet, there is always room to grow, and enterprise-level solutions offer the most efficient growth.

API and integration capabilities for easy connection to other apps (e.g., client's apps or any additional software you may need in the future.)

Multichannel and omnichannel capabilities to sell across different channels, embrace more potential and actual clients and develop deeper loyalty.
Moreover, B2B ecommerce can also offer both SaaS marketplaces and modern ones, ecommerce auction marketplace, European-level B2B marketplaces, marketplaces and ecommerce websites.
B2B eCommerce platform pros and cons
Though this option offers many positive sides, it is also challenging. Here are the good and the poor sides of having yourself a B2B ecommerce platform.
Good sides:
It supports innovations. It works particularly well with modern open-source ecommerce platforms.

Unique client experience for deeper loyalty and high-class CX.

Simple optimized operations. Imagine your platform controlling it all in one center, even if you have hundreds of channels worldwide. No need to choose between ecommerce website vs. marketplace anymore: the ecommerce platform can build and support it all.

Advanced analytics and data-based insights. The data-driven approach is always good for those who aim to use the best ecommerce practices and make informed decisions only.

It is more affordable when the business comes to bigger sales volumes. On the one side, it provides more scalability, on the other, no fees and fines from marketplace owners.
Challenges:
It is challenging to choose the right platform for your business. Many monolith platforms like SAP and Oracle promise loads of features, but it is easy to find out that you will need more soon, so purchasing these costly solutions was not the greatest idea.

You are going to need technical expertise and engage technical teams, business and SEO experts to launch your B2B platform. However, modern platforms are tailored to start easily with some simple functionality, and further develop all the features needed.

B2B ecommerce platforms need some time to launch. In contrast with marketplaces, you will need to put some time and efforts into your business start.
Key Differences Between Marketplaces and eCommerce Platforms
Here, we collect everything we discussed into one table:
| | | |
| --- | --- | --- |
| Control and branding | Full control over branding and processes. Your capabilities only depend on the platform vendor. | The platform marketplace owner limits branding. You have some control over the part of your operation. |
| Cost structure and fees | At your own ecommerce platform, you can build your own unique cost structure. | Marketplaces often quote a commission that you have to pay. Cost policy depends on them. |
| Audience reaches and targeting | You can build personalized channels and use omnichannel marketing to target the segments you need. | Marketplaces offer big audiences, but it will always be shared with your competitors. Audience reach is poor. |
| Customizability and flexibility | Modern modular platforms are fully flexible and can be adapted to any need. | Marketplaces restrict you from any customizations. |
Factors to Consider in Choosing the Right Option
It all looks like building your own ecommerce platform is the greatest idea. It might be! However, it all depends on your business needs and financial capabilities.
For example, if you own a middle-sized business that wants to grow into an enterprise, starting with your own platform is better.
But most businesses moving to digital do not realize what they actually need. At this point, trying a marketplace might be a good idea as you will quickly learn what you need and lack thereof, and it will be easier to choose your further vendor.
The key idea is to analyze your business and decide which option would work for your business better regarding needs, capabilities, and resources.
Here are some considerations to evaluate before deciding on the marketplace or your own platform:
Analyze your business goals, target audience, and product type, learn ecommerce vs. online marketplace pros and cons. Will it fit in the marketplace?

Realize which features and capabilities you are going to need. If what the marketplace offers is enough — go, try it.

Do you know what you want already, or do you need some additional skills?

Are there any marketplaces that support your industry?

Are you going to grow beyond your target audience and market maybe?

Consider pros and cons provided herein: do they fit your business model?
Once you reply to these questions, you will know what your choice is going to be.
Migration from Marketplace to eCommerce Platforms
And, of course, here are some companies who tried selling at marketplaces already. Now it's time to grow and build their own solution. Before such a replatforming, analyze what exactly you expect from your new platform and which features you lack at the current place. The most often examples are lack of control and poor branding and customization capabilities. Some want to reduce spending, and some prefer improving their operations.
You can transfer your loyal audience straight from the old marketplace to your new solution if you decide to keep using the marketplace as an additional channel. An important step is onboarding. You have to transfer all your customers seamlessly as they expect to get the same info, details, and history on the new platform while getting more convenience and, probably, benefits you offer.
A dedicated ecommerce platform provides a long stable growth of business and revenue, ensures your business is independent of third parties, and allows you to constantly innovate to stay in the market or even disrupt it.
Another reason for ecommerce platform migration is that some of them found many new customers in the marketplace and now want to keep these loyal customers without paying platform marketplace fees. A good example is Virto's success story with one of our clients when the company moved to the platform to provide a more sophisticated personal approach.
Building Your Own Marketplace
Another great option for those who think they need to move on with some large clients while keeping the marketplace sales is building your own marketplace based on your ecommerce platform. Modular solutions like Virto allow for building a brand-new separate marketplace for partners and customers.
Virto is an Asp.NET ecommerce platform that offers capabilities for building a multivendor marketplace. As marketplaces provide multiple products and services, the customer should have a choice. This is why making it all available for communicating with different vendors simultaneously is essential. Surely, choosing the best multivendor marketplace platform is not the simplest task, but is necessary to cover the biggest customer need: the variety of choices.
Conclusion 
When starting a digital ecommerce journey, most companies do not consider building their own marketplace but take part in ecommerce vs. marketplace battle. Some purchase ecommerce platforms, while others simply try themselves at public marketplaces. Though having your own platform is the best (at least, you can build your own marketplace on it), there is no right decision for all businesses. Analyze your resources and your needs and start with what fits your business needs right now.
Nevertheless, there is even a better option for those who want to play it all right. There is no need to purchase the whole ecommerce platform at once. With Virto, you can start with a simple ecommerce platform offering basic needed capabilities and grow further whenever you need it. Reach our team to find more capabilities that match your needs and learn if your business is ready for a separate ecommerce platform.
FAQ about Marketplace vs. eCommerce
Nikolay Sidelnikov
Nikolay has nearly 15 years of experience in business software requirements management and enterprise solutions implementation. He previously worked as a business analyst, project manager, and product owner background in e-commerce, wholesale, manufacturing and others. Nikolay is now responsible for building a product management framework for the Virto Commerce platform and product team management. He holds a degree in mathematical economics from Novosibirsk State University.
You might also like...
B2B eCommerce Explained: A Comprehensive Guide with Real-World Examples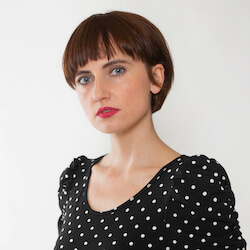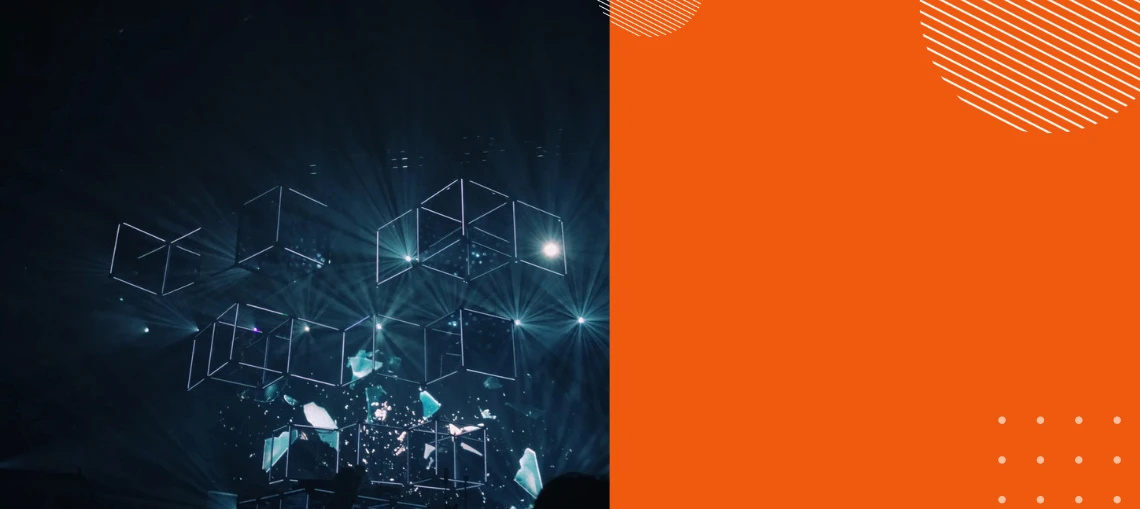 Top eCommerce Capabilities for Building Successful B2B Businesses