Your Complete Guide to the Best ASP.NET eCommerce Platforms in 2022
When it comes to selecting an ecommerce platform, choosing the right technology stack is one of the most essential things you must do as a CEO, CIO, or business owner. There are several factors to consider, including features, extensibility, pricing, and programming language. The underlying technology is the most significant element for developers. You're probably using ASP.NET on your website because you've come this far.
In most cases, the choice is between the Microsoft .NET stack and various versions of PHP or Java/JavaScript. Business owners need to know some key things about Microsoft .NET and ASP.NET technologies in order to build an ecommerce IT team that will grow their online store to top-of-the-market status.
We'll take a look at some of the best platforms available, but before we do, let's walk through the benefits of using one of the seven top ASP.NET ecommerce platforms:
Virto Commerce
Optimizely
NopCommerce
GrandNode
Kentico
Sitecore

Umbraco/Ucommerce
Why Choosing .NET for an eCommerce Solution Is a Good Choice
ASP.NET is one of the most popular web development frameworks. It's used by some of the biggest brands in the world, such as Microsoft, Dell, and Toyota. In this article, we'll take a look at some of the best ecommerce platforms built on ASP.NET technology.
We'll also touch on what makes each platform unique and why you might want to choose one over the other. But first, let's talk about the benefits of using an ASP.NET-based ecommerce platform.
Some of the key benefits of using an ASP.NET ecommerce platform are:
Scalability: ASP.NET is a very scalable framework that can accommodate large-scale ecommerce businesses without any issues.
Security: ASP.NET comes with built-in security features that protect your website from common attacks, such as SQL injection and cross-site scripting.
Performance: ASP.NET websites are known for their performance and stability.
Free development tools: Microsoft provides Visual Studio free for development applications for web, mobile, desktop, IoT, and other kind of apps, and supports more than 20 programming languages.
Popularity within global development community: ASP.NET and ASP.NET Core are within the Top 10 most-loved web frameworks, according to the Stack Overflow 2021 developer survey.
Great number of ASP.NET and .NET developers on the job market: Microsoft .NET and ASP.NET technologies are studied at most technical universities around the world, so your business can hire as many developers with different levels of experience as it needs.
For initiatives in ecommerce, it's critical for forward-thinking firms to recognize the importance of continuous tool development. Development tools are rapidly evolving topics. The ecommerce website you build, on the other hand, should be able to live at least ten years and be maintained and updated during that time—meaning, you must be sure you'll have access to both developers and software in 10 years. And this is where Microsoft shines above its competitors—ASP.NET has been around since 2001 and continues to evolve.
Vendors are positioning their platforms more often as ASP.NET than just .NET. This is because the ASP.NET framework is used to develop web applications, including ecommerce. At the same time, ASP.NET is just part of a more global development toolkit called .NET.
"

What is the difference between ASP.NET Core and ASP.NET? ASP.NET Core and ASP.NET are versions of the same framework. ASP.NET is an outdated version; since 2016, ASP.NET Core inherited ASP.NET as a free and open-source cross-platform web framework.

"
Virto Commerce
Virto Commerce is an open-source, API-powered, modular, composable, and headless solution specifically tailored to B2B companies. The current version is built on a .NET 6 development toolkit (supported by Microsoft till 2024), an open-source solution for both medium and enterprise-level businesses.

Since its first release in 2011, Virto Commerce continues to be an open-source, enterprise-ready B2B and B2C ecommerce platform based on Microsoft framework, and Azure Cloud-ready since 2019. High-end technologies like Liquid and AngularJS were put into creating this ecommerce platform.
Strengths
Virto Commerce stands out with its atomic-like modulated architecture, even compared to other modular platforms that are chaotically integrated. Using synchronous and asynchronous integration methods, Virto can incorporate practically any services and applications the client has in the corporate IT space, including an ERP, CRM, CMS, or PIM.
Open-source code transparency is part of Virto's culture and is published in GitHub.
Features an advanced and rich set of B2B scenarios compare to other ecommerce platforms. Virto Commerce allows customers to have the ability to create the functionality that best matches their business strategy.
Azure AI capabilities (cognitive search, machine learning) integrate with ecommerce architecture.
Headless, API-first platform with all the functionality available through API layers; xAPI (GraphQL) is primarily an intermediate layer between clients and enterprise services, while Rest API (OpenAPI) is used for master data management and back-office operations as well as for integrations.
A master theme is available to start an ecommerce store, with the capability to use a customer's CMS for better productivity.
Comes with a free license for companies with an annual turnover of less than 1 million dollars (some other terms and conditions apply).
Free trial, testing, and onboarding are all available.

The strength of Virto from 2021 onward is evident by the tremendous expansion of its product line. In addition to the classic Virto Commerce .NET-based platform, which can be installed locally or in the cloud, the SaaS version named Virto Commerce Cloud and the specialized Virto Marketplace version were all introduced in 2021-2022.
For customers who want to focus entirely on their business without getting sidetracked by technical issues, the brand-new Virto Start version is offered, which includes full support for installation and customization from Virto Professional Services. The Virto Start version has been available since May 2022.
Weaknesses
The platform is not designed for simple implementation; non-technical people will have a difficult time initially setting it up. Once it is set up, however, it's easy to manage and build onto.
Virto requires a rather long initial time to learn the software by client-side developers working on customization, i.e., there is a steep learning curve.
Mid-market customers will need help from an implementation partner (system integration agency) or premium support provided by Virto Professional Services if they don't have an in-house development team to set up the platform.
Market differentiator
Virto Commerce has the most technologically advanced .NET-based B2B ecommerce platform on the market. Customers have unique integration capabilities to connect B2B ecommerce together with existing corporate applications to form one cohesive ecosystem. With the Virto platform, customers have a wide choice of installation environments, including on-premises, in the cloud (Azure, AWS, etc.), and as an SaaS application.
Optimizely
The story of this brand is full of mergers and acquisitions. Since the early 2000s, this ecommerce platform was known as Episerver, but 2021 saw them changing the company name to Optimizely after acquiring the digital experimentation company.

Today there are two Optimizely ecommerce products: B2C Commerce (developed by Episerver) and B2B Commerce by Insite (formerly InsiteCommerce). This is not very convenient and economically unjustified for clients, because if they trade in both B2C and B2B segments, they will need to purchase, customize, and support two different ecommerce platforms. Developed by different teams, they have little in common in terms of code and architecture, although Optimizely has worked to unify them via interface.
Strengths
Both the Digital Experience software and CMS are definitive strengths of Optimizely. Next, let's list the strengths of the B2B Commerce product, which is more modern on the Optimizely product line, built on ASP.NET, which directly competes with Virto's platform.
Features a personalized CMS experience based on a company's needs.
Has robust marketing features. For example, the engine can allow a marketing department to categorize customers and offer a variety of discounts to targeted customers at specific times.
Optimizely offers A/B testing helpful for trying out new content ideas and tracking the results.
Comes with a plug-in-based extension model prepared for customization and a large number of ready-made plug-ins and widgets.
Supports front-end themes that allows for easily changing the appearance of your stores, along with a large number of ready-made themes from partners, all of which significantly contribute to the quick speed of development and any changes needed.
Technology stack is based on ASP.NET Core 5.
Weaknesses
The monolithic nature of the Optimizely ecommerce products means they are not up-to-date with modern requirements and lack the flexible scalability of cloud infrastructure.
The cost to purchase the initial hardware requirements is expensive.
Allows you to run your application on Windows platforms only.
It is not possible to horizontally scale the database; in which case, it will always be a performance bottleneck.
Clients are unable to customize the original platform. Changes to the original platform code can be made only via plug-ins, which significantly complicates the process and limits functionality.
Needs direct support and access to the tech team to discuss and resolve issues.
Lacks developer documentation. As with any platform, this is an area that is continually under development.
Market differentiator
Optimizely actually has unified content, digital marketing, and commerce features into a single platform, including managing promotions and products.
nopCommerce
Compared to Virto Commerce and Optimizely, nopCommerce presents a different class of system, although it is also built on Microsoft .NET technologies. For lightweight and customized B2C stores in the SMB sector and as a quick startup for online trading projects, nopCommerce looks preferable. This is because nopCommerce features a great variety of design themes and the possibility to use an already pre-installed version in the partner's data center.
Strengths
The technology stack is based on ASP.NET Core 6.0, and the vendor provides regular updates at the pace of the Microsoft .NET roadmap.
Open source: Facilitates rapid development and allows users to understand the logic of the platform or make changes to the project without depending on the vendor team.
Allows users to run their application on different Windows/Linux platforms.
Features a simple project (monolithic solution) with a focus on native MS technologies. It has a low entry threshold for technical teams.
Has a plug-in-based extension model and a large number of ready-made plug-ins and widgets (WordPress-like extension model).
Offers support for front-end themes, which allows for easily changing the appearance of your stores. A large number of ready-made themes from partners are also available, which significantly speeds development and changes.
Cost: The platform is free in its basic version.
Weaknesses
The monolithic nature of the nopCommerce solution does not allow for flexible scalability of development and deployment infrastructure.
No option to perform independent development of the presentation and back-end parts with independent delivery to the environments.
It is not possible to horizontally scale the database; in which case, there will always be a performance bottleneck.
In the case of platform customization, you have to make changes to the original platform code, which significantly complicates the process of obtaining updates and increases the compilation time of the project.
Market differentiator
The nopCommerce platform has a long history of development, a very large number of installations, and popularity among ecommerce developers. Many ecommerce websites were built on a nopCommerce platform customized by third-party teams.
nopCommerce has a fully customizable shopping cart — stable, secure, and extendable. It has a rich ability to style the look of an online store and provides a large set of ready-made extensions available from the NOP Marketplace plug-ins.
GrandNode 
GrandNode is an ASP.NET platform based on nopCommerce. You probably know that a fork in programming is when a team of developers takes open-source code and starts to redevelop it according to their own vision.
The main feature of GrandNode is the MongoDB database in the back end of this application. It is possible to migrate data from nopCommerce SQL database to GrandNode MongoDB database. To do this, install the GrandNode Feeds plug-in in nopCommerce.
Any user or developer who has worked with nopCommerce can easily adapt to the GrandNode database environment.
Strengths
Inherits all the strengths of nopCommerce

Open source under GPL-3 license

Powerful, advanced configuration

Infinite personalization & customization

Ready-to-use plug-ins and themes

Community forum-based support
Weaknesses
Inherits all the weaknesses of nopCommerce except SQL database.

Complexity for installing vendor updates for customized solutions based on GrandNode (as well as nopCommerce)
Market differentiator
Like its parent, nopCommerce, GrandNode is the perfect solution for small to medium-sized businesses with a B2C online store. The GrandNode team provides your ecommerce development goals with an option of paid premium support to enjoy the advantage of fast response times, direct communication with experts, and migration help.
Kentico
Kentico has a well-established ASP.NET ecommerce platform with a product history dating back to 2004. Kentico has chosen to present products as an ecosystem of digital experiences, similar to Optimizely's approach. The Kentico Xperience is a platform that provides all the tools and resources necessary to launch and manage an online store, drive content, and run digital marketing campaigns.

Kentico features a responsive design with total control and tailored marketing features to help manage all marketing activities and customer statistics. Kentico has many website theme choices. For online store owners, Kentico offers a number of powerful ecommerce extensions, from payment gateways to currency converters and more.
Strengths
Kentico is a full-service platform that provides native ecommerce capabilities.
The flexible, extensible design allows clients to seamlessly integrate third-party products and services into their business without sacrificing important features or functionality.
Provides access to data on how customers are interacting with offerings through insights gained by analyzing browsing behaviors in addition to direct control over marketing campaigns.
The list of Kentico's valuable features includes multilingual support, multi-currency support, and multiple payment and shipping methods.
Weaknesses
The heterogeneous product line disperses the team's efforts to improve ecommerce-specific functions.
Functionality specific to B2B businesses is rather insufficient.
Some customers point to an inactive online community for the ecommerce product.
Market differentiator
Kentico's ecommerce solution is closely aligned with segmentation, personalization, lead scoring, and marketing automation capabilities, making it attractive to SMBs. The focus is more on B2C with an extensive product catalog and sufficient digital marketing maturity.
Sitecore
Sitecore OrderCloud is an ecommerce solution promoted as part of a digital experience platform with extendable marketing automation capabilities. OrderCloud's architecture has enabled B2B features, standardized W3C web standards, extensible data models, and rich feature-sets.
Sitecore's other products (e.g., Content Hub, Digital Assets Management, Customer Data Platform, and others) are based on a microservice architecture. This enables a client company to easily scale the Sitecore solution.
The Sitecore team does not disclose the development framework in the main website and only the documentation for developers can tell you that it is based on ASP.NET Core. And the ASP.NET Core version is not explicitly mentioned, which is unusual for professional documentation.
Strengths
Supports the ecommerce app with advanced marketing automation and customer data analytics capabilities.
Allows a customer's preferences, behavior, and context to create a lifetime of personalized engagements for ecommerce efficiency.
Abandoned cart recovery automation, automated order confirmation and notification, in addition to A/B testing and optimization
Wide choice of extensions
Strong online community of development teams
Weaknesses
Not suitable to be run by inexperienced teams.
Users report difficulties installing or upgrading the system. Need to remember many things on the development and setup side; otherwise, something might break.
Relatively long learning curve needed, which can lengthen implementation times and drive up costs.
Market differentiator
Sitecore's eCommerce app within its digital experience platform features multi-site and multilingual capabilities. Features that clients like include enterprise-class search as well as content and asset management.
Umbraco/Ucommerce
Ucommerce is an enterprise-level ecommerce platform that brings powerful features and functionality to Umbraco's CMS system. Ucommerce for Umbraco has been available since 2009 and is undoubtedly the most mature and well-used ecommerce platform for Umbraco. If you want a better analogy, it's like using WooCommerce on a site run by WordPress.
Both Ucommerce and Umbraco are based on .NET, which is why you see this "sweet Twix couple" here. The trending approach of providing a digital experience platform can be seen here as well with the Uccelerate content editing accelerator.

Strengths
Features an easy and quick start to an online store website with Umbraco, followed by Ucommerce Accelerator Store for Umbraco.
Has a free version of Ucommerce for Umbraco for a smaller store with basic content and commerce needs.
The enterprise version of Ucommerce for Umbraco offers many stores, multiple catalogs, multilingual content, multi-currency, varying price points, and shipment options.
Is fully compatible with Umbraco Cloud for seamless deployment of stores on Umbraco with Ucommerce.
Weaknesses
As an add-on, Ucommerce only works with Umbraco, and possibly with Kentico, Sitecore, or Merchello.

Does not support marketplace or multi-vendor functionality.
Market differentiator
The pair of Umbraco/Ucommerce offers handy functionality for companies that develop their website in the content area and then decide to add online sales capabilities. Ucommerce offers developers a robust API in addition to documentation on how it can be customized through plug-ins or themes.
Conclusion
I have reviewed seven ecommerce platforms based on ASP.NET that are actively developing using the latest technologies. All platforms have an ecosystem, including an online community, forums, and implementation partners.
Would I single out any platforms in particular? If you are considering a platform for B2C commerce, and your business has low sales turnover, I recommend nopCommerce or GrandNode. For enterprise and medium-sized B2B businesses, go with Virto Commerce.
I am sure this review gives you a thorough idea of the ASP.NET eCommerce platform market. Before making a final decision, I recommend you install a demo of one or more platforms and see which one best meets the specific needs of your business.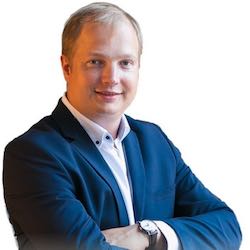 Oleg Zhuk
Oleg is a leading technologist and has grown professionally from being a senior C++ and C# developer to solution architect.
You might also like...
B2B eCommerce Explained: A Comprehensive Guide with Real-World Examples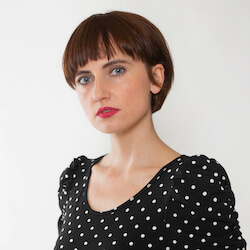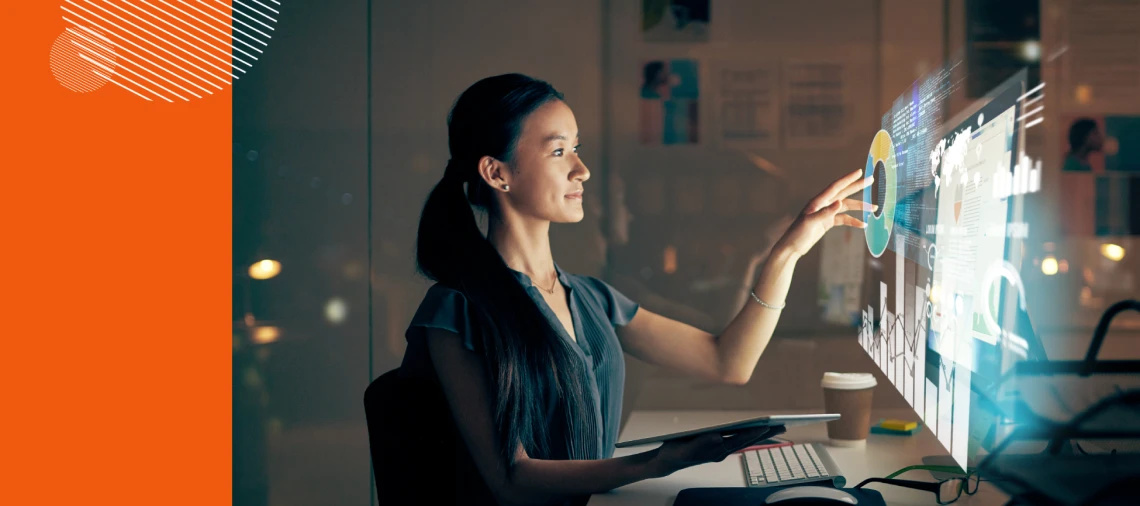 Discover the Best 7 PIM Software Tools of 2023: Expert Guide & Insights