Best eCommerce Open-Source Platforms Comparison
Many ecommerce web store owners, from small to large, aim to work with free open source ecommerce platforms. This approach helps save some money, however, most free platforms do not offer perfect capabilities for your business.
If you are looking for a customizable and scalable open-source platform, you should consider using a solution specifically built for B2B and can accommodate all possible B2B scenarios. For example, Shopify is one of the most popular platforms for B2C, but it might not be ideal for B2B companies.
Without further ado, let's deep dive into the most popular opensource ecommerce software in 2023, explaining their fit for B2B and B2C. B2B commerce platforms that are worth considering for your online business. This article will teach you what an open source ecommerce is, why it differs from SaaS, and its pros and cons. We have also created a list of questions for the open source ecommerce platform vendor worth asking.
What Is an Open Source eCommerce
Open source ecommerce refers to using an ecommerce platform whose source code is freely available to the public. This means that businesses can access the code for the eCommerce platform and make changes to it without any restrictions as long as they abide by the terms of the open-source license.
Such platforms typically require a high level of technical expertise to set up and maintain; however, if the vendor offers customer support, this only challenge becomes easy to deal with, allowing businesses to enjoy the benefits of technology — a high degree of flexibility and customization that enables companies to tailor their online store to meet their specific needs.
Is eCommerce Open Source an Emerging Trend?
Since 2020, the number of people shopping online in the USA has grown by 10 million. The 2023–2026 forecast shows that it will continue growing at the same speed or even faster. According to Insider Intelligence, total retail sales worldwide will reach almost $34.000 in 2026. And the most important thing for all these buyers is their buying experience — Forbs shows that 70% of customers are willing to buy more and spend more if the expected experience is good enough.
On the other side, ecommerce companies need to provide this CX while saving on their resources and efforts. That's why open-source ecommerce platforms keep growing in popularity. Their cost-effectiveness and customizability allow reaching both goals, allowing businesses to tailor their online stores to meet their specific needs.
What Is an Open Source eCommerce Platform?
An open source ecommerce platform is an ecommerce solution where users can access source code and adapt and customize the platform depending on their business needs. With that said, platform customization implies that users have sufficient developer resources or coding knowledge to perform modifications.
What is a self-hosted ecommerce platform? 
A self-hosted ecommerce platform is a piece of software you install on your web server. This means you will be responsible for hosting and running the platform. While this may sound like a lot of work, it gives you much control over your store. You can customize the platform to meet your needs and scale it as your business grows.
There are a few things to keep in mind when choosing a self-hosted ecommerce platform:
You need to ensure the platform is compatible with your web server.

You need to choose a platform that is easy to use and configure.

You need to ensure the platform can scale as your business grows.
Open source vs. SaaS ecommerce platforms
There are two main types of ecommerce platforms: open source and SaaS (Software as a Service).
Open source platforms are usually free to use, but they require you to host the platform on your own server. This means that you will be responsible for keeping the platform running and ensuring that it is secure.
SaaS platforms, on the other hand, are hosted by the provider. This means that you don't have to worry about hosting or security, but you will usually have to pay a monthly fee.
When choosing an ecommerce opensource platform, there is no right or wrong answer. It all depends on your specific needs and preferences. Choose an open source platform if you want more control over your store. If you want a hassle-free experience, choose a SaaS platform.
Below we'll look at both the advantages and disadvantages of using open source solutions before reviewing the best platforms.
Advantages of Open Source eCommerce Platform
Full control


Access to source code means full control over the solution and greater flexibility: even if an out-of-the-box solution doesn't have a particular feature, your developer team can add it by altering existing or writing additional code. Open source works very well for businesses that need to accommodate specific logic into an ecommerce solution and have sufficient developer resources to build a customizable platform that suits a particular business agenda.

Community support


Open source software is developed in a collaborative manner. Any developer who works with software can contribute ideas as well as seek answers to problems they can't solve on their own.
Challenges of eCommerce Open Source Software
More modifications mean software can get complex: any updates to the system become more time-consuming and difficult to accomplish.
Even though open source platforms are free, you'll most certainly incur additional expenses, such as licensing and hosting provider fees, developer wages, security and PCI DSS compliance expenses, and any other costs associated with running and maintaining the platform.
Since ecommerce is a treasure trove of financial data and open source code happens to be open for everyone, the code can end up in the wrong hands and be used by bad actors who might look for ways to exploit any potential vulnerabilities in the system.
SaaS vs. Open Source eCommerce
When choosing an open source ecommerce platform, you need to understand the difference between open source and SaaS.
| | |
| --- | --- |
| Offers many OOTB features, but restricts access to code. | The ready-to-use features might be limited, but any new feature can be developed easily. |
| Updates and changes are made on the side of a vendor. | You can change anything on your side without further requests. |
| The vendor takes care of maintenance and security. | You have to take care of the maintenance and security. |
| Pricing is based on the OOTB functionality; the solutions are mostly expensive. | Pricing is based on the number of features and can be reduced due to the choice of capabilities. |
| Initially built for a particular business size, it scales only upon the vendor's approval. | Easily scalable and fits any kind of business. |
The bottom line is that open source can only be preferable if you have sufficient coding knowledge or developer resources; otherwise, it might not be worth the effort.
Choosing between a Software as a Service (SaaS) and an open-source solution depends on several factors, such as your organization's requirements, budget, technical expertise, and the specific application or service you need. Startups or small businesses with limited resources may prefer SaaS solutions, as they typically require a minimal upfront investment. Businesses that require a high degree of customization or have unique needs that cannot be met by off-the-shelf software may prefer open-source solutions, as they can modify and adapt the software to meet their specific needs.
Top 20 eCommerce Open Source Platforms
Here's our rundown of the most popular ecommerce platforms on the market that are also open source!
Mostly B2C-oriented open source ecommerce platforms
1. WooCommerce
Recent stats from WordPress show that WooCommerce has been downloaded more than 123 million times. This makes WooCommerce the most popular open source ecommerce solution available on the market.
WooCommerce was created by WooThemes to help users turn their WordPress site into an ecommerce store.
WooCommerce's popularity, however, comes at a price. Most of the more complex features don't come in a free package and need to be paid for. The same goes for store support. That said, WooCommerce is still a great solution that is easily scalable with little to no issues. That is why small to medium size businesses often choose it as the main platform.
Benefits of WooCommerce
Flexibility: With WooCommerce, you can sell any product — physical or digital.

An abundance of customization options: There are hundreds of free and paid plugins that allow you to customize your ecommerce site. With a bit of coding knowledge, you can tinker with WooCommerce further and adapt it to your specific requirements.

Large and active community: WooCommerce community caters to more than four and a half million WordPress users, thereby ensuring that the WooCommerce platform doesn't unexpectedly fold up in the nearest future and that everyone gets the support they require.
Downsides of WooCommerce
WordPress specific: No matter how sophisticated it might appear, WooCommerce is still a plugin that cannot be used on sites not hosted on WordPress.

Entails additional expenses: Although it's free to download, you're bound to incur additional expenses through apps and extensions that you need to pay for if you require specific features not included with the free package.
Pros

Cons

Flexibility to sell any product
Hundreds of customization options
Large and active community

Limited to WordPress sites
Additional expenses for paid plugins
2. OpenCart
One of OpenCart's catchphrases might as well be "looks do matter" as it offers more than 15,000 modules and eCommerce themes. There are currently more than 150,000 live ecommerce stores running on the OpenCart open source ecommerce platform, with the number of online stores growing by 5,8% in the third quarter of 2021.
Benefits of OpenCart
Large and active community: OpenCart's active and welcoming community is one of its main advantages. Apart from its open source community, OpenCart also features commercial support.

Customizable themes, modules, and extensions: the versatility and abundance of ecommerce modules and themes make OpenCart a desirable choice for those with little technical knowledge.

Powerful store management: OpenCart offers product and order management, promotional and marketing features. The platform also supports multiple languages, currencies, shipping providers, and payment methods.
Downsides of OpenCart
Limited scalability: Limited scalability: If you plan to scale up your shop, OpenCart might not be ideal.

SEO issues: Unfortunately OpenCart can create canonization issues for SEO.

Slow checkout experience: If the cart abandonment rate is something you might be struggling with, then give OpenCart a pass.
Pros

Cons

Large and active community
Customizable themes and modules
Powerful store management

Limited scalability for larger shops
SEO issues
Slow checkout experience
3. Spree Commerce
Spree Commerce is popular among small to medium-sized companies, with 10 to 50 employees on average and no more than ten million dollars in revenue. The Spree Commerce open source ecommerce platform was created back in 2007 and has since had nearly 800 contributors and over one million downloads from RubyGems. The platform runs on Ruby on Rails, and it's something to keep in mind if you plan to tinker with the code, as you might have a hard time figuring your way around it.
Benefits of Spree
Might be an ideal solution for small online businesses: Spree Commerce features a streamlined set of core functions that can be quickly customized to suit your particular business needs.

Decent community: As of now, Spree Commerce has more than 9,500 stars, 4,000 forks, 18,300 commits, 4,000 slack members, and nearly 800 contributors, all willing to work together or help you solve Spree-specific issues.
Downsides of Spree
Lack of comprehensive customer service: Spree doesn't offer customer service or technical assistance outside its Slack Channel and developer community.

Complex: Spree runs on Ruby and is pretty complex in general for anyone who is not familiar with the language.

A limited number of extensions: Unlike Magento or Shopify, Spree has fewer extensions and add-ons. Moreover, there are also restrictions on integrations.
Pros

Cons

Ideal for small businesses
Decent community

Lack of comprehensive customer service
Complex for those not familiar with Ruby
Limited number of extensions and integrations
4. VirtueMart
VirtueMart is a Joomla!-based open source ecommerce platform with an impressive number of features, a number of active ecommerce stores globally, and an active developer community. The platform's official user count is well over 300,000.
With that said, it's worth noting that even though the company was founded back in 2004, its development team is still small, there are only 3 to 5 people actively engaged in the project.
Despite having limited manpower, the VirtueMart developers are always happy to help and are grateful for any kind of input from their thriving community.
VirtueMart might not be an ideal solution for those with limited coding skills or a tight budget, as you can easily spend a small fortune buying all kinds of add-ons and plug-ins for your site.
Benefits of VirtueMart
A high degree of customizability: You can virtually create any store you want as long as you have some coding knowledge and patience.
Downsides of VirtueMart
Limited support options and development complexities make VirtueMart hard to recommend for anyone with little technical skills.
Pros

Cons

Highly customizable
Active developer community

Limited support options and development complexities
Expensive add-ons and plug-ins
5. WP ecommerce 
WP ecommerce is an original WordPress ecommerce plugin with a download count of over 3M and an active developer community. With WP ecommerce, all you require is some basic CSS and HTML knowledge.
Benefits of WP ecommerce
Popular and has a large developer community: Because WP is used by a large number of people and has an active developer community, improvements are part of a continuous delivery process with regular updates and everything else such process entails.

Ease of use: WP ecommerce is easy to install, set up, and use. It works well with other plugins and extensions as long as they are WP-specific.
Downsides of WP ecommerce
Limited functionality for larger online stores: Since WP APIs have limitations, you may find that you cannot add some advanced features.

Security concerns: WordPress's popularity comes at a cost, making it a constant target of cybercriminals.

WordPress specific: WP ecommerce is nothing more than a plugin and cannot be used in ecommerce websites that are not hosted on WordPress.
Pros

Cons

Large developer community
Easy to use

Limited functionality for larger stores
Only works with WordPress-specific plugins and extensions
6. CubeCart
CubeCart is an open source ecommerce software that has a decent developer community.
Benefits of CubeCart
A decent number of different features: CuebCart is easy to set up, supports an unlimited number of products, categories, and users, offers sales reporting and analytics, supports multiple currencies, has plenty of marketing features, and provides decent inventory management and stock control options.
Downsides of CubeCart
Still not as feature-rich as other platforms.

The website looks outdated, which makes you question the platform's capabilities.
| | |
| --- | --- |
| | The website looks outdated |
7. Square Online 
Square Online is built on open source. That said, you won't be able to download the whole platform package as open source but a few internally developed libraries that you can later use to build something of your own. Square Online ready-made platform, however, might be an ideal option for those selling on social media. The platform is specifically tailored for Facebook and Instagram merchants as it allows for easy integration of Facebook marketing campaigns or transformation of an Instagram feed into a one-page shopping site.
Benefits of Square Online
Flexible payment plans: Although not entirely open source, the Square online store builder comes as a part of several payment plans, including a free version, and includes unlimited products, seamless integrations with Facebook and Instagram, self-serve ordering, pick up and shipping, syncing with Square POS, and SEO tools. Square Online includes a free SSL certificate and lets you accept online payments from major credit card companies. Using Square Online's open source code, you can customize the platform to suit your particular needs.

A fine set of features: Square Online's ready-made platform has templates, tools, and features that are essential for smooth running operations. For example, Square Online allows you to integrate tools like a real-time rate calculator, label printing, and premium shipping rate discounts.
Downsides of Square Online
Not entirely open source: Square Online provides only a few internal libraries.

Transaction fees: Even if you're going for a free version of Square Online, you'll incur transaction fees on every sale, 2.9% + 30¢.
Pros

Cons

Flexible payment options
Many useful features

Only some features are open source
Requires additional fees ​​​​​​​
8. MailChimp Open Commerce
MailChimp Open Commerce [previously known as Reaction Commerce] is an open source API-driven modular commerce stack that's primarily catered to online retailers.
Benefits of MailChimp Open Commerce
Built on modern technologies: API built on modern frameworks like Node, React, and GraphQL.

Flexibility and customizability: You can use MailChimp Open Commerce alongside or instead of your existing stack; implement only the services you need; customize any part of the platform with any new technologies, channels, models, and so on.

Has great extensive documentation and a large open source community which will be appreciated by any developer.
Downsides of MailChimp Open Commerce
Complex and requires developer resources and additional investment.

Provides only a handful of templates.

Still has inferior automation features.
Pros

Cons

Modern technologies
Flexible architecture
Big community and many tips

Quite complex
Small number of templates
No strong automation capabilities
B2B and B2C open source ecommerce platforms
9. Magento Community Edition
Magento Community Edition (CE) is a well-known open source ecommerce platform that's preferred by more than 270,000 merchants. Compared to Shopify, Magento CE has 24.8% of the ecommerce market share while Shopify caters to only 9%. While Magento CE lacks some features of the paid versions, such as Magento Enterprise Edition (aka Magento Commerce) and Magento Marketplace, it is still a good choice for anyone looking for a free open source platform.
Benefits of Magento
High flexibility and unlimited customization options: Magento can be easily tailored to your specific business requirements by working with the open source code and integrating third-party applications. Thanks to its API-driven nature, Magento allows you to go headless and customize multiple front ends while maintaining one back office.

Extensive feature list: Magento is a powerful solution when it comes to user experience, marketing, and operational efficiency. It has an intuitive admin panel, multi-language and multi-currency support, SEO-friendly features, analytics, and reporting.

Huge community: Magento community has over 360,000 members with nearly 6,000 contributors and 8,000 certified developers.
Downsides of Magento
Development costs: Even though there are no entry costs, you need to have a decent budget to develop the platform you want. Magento custom development, along with Magento extensions, can cost you a pretty penny, amounting to thousands of dollars. With Magento Commerce, expenses pile up even higher.

Hosting requirements & associated costs: Magento clearly articulates its hosting requirements, which include hosting the platform on VPS (Virtual Private Server), cloud, or a dedicated server. Plus, as with other open source platforms, you'll need to think of domain registration, web hosting, SSL certification, and so on.
Pros

Cons

Flexible and customizable
Many features
Big community

Expensive
Has additional costs
10. X-Cart 
X-Cart is a fine open source ecommerce platform that, unlike other free platforms, offers a lifetime license. As a PHP-based ecommerce software built on solid source code and a user base of 30,000 merchants, X-Cart offers multiple features. While the list and number of features are impressive, the cost of upgrading to get the most out of this list is expensive.
X-Cart shopping cart software comes in a cloud-based hosted version or downloadable software that you install on your site.
Benefits of X-Cart
Plenty of features: X-Cart functionality includes a dozen free and responsive CSS-based themes, built-in SEO and marketing tools, as well as solid inventory management. The shopping cart is compatible with multiple payment gateways, and X-Payments integration is PA DSS certified and PCI compliant.
Downsides of X-Cart
Complex and pricey: Setup requires manual coding, and technical support will cost you extra.
11. PrestaShop
More than 300,000 ecommerce websites worldwide run on PrestaShop open source ecommerce platform. According to the company, PrestaShop particularly leads the charts in Europe and Latin America. The platform is indeed popular among merchants in more than 200 countries, which explains why it was translated into nearly 70 languages.
Benefits of PrestaShop
A high degree of customizability: PrestaShop Add ons Marketplace features more than 2,400 free and paid PrestaShop templates. There's also an extensive list of B2B add on features. Overall, the platform supports more than 500 built-in features, some of which are unique, such as Intelligent Merchant KPI and Forecasting, among others.
Downsides of PrestaShop
Development issues: There have been reported problems with a correlation of PrestaShop ecommerce modules.

Scaling and performance issues: PrestaShop might not be an ideal solution for handling spikes in traffic.

Costs: As with other open source solutions, PrestaShop might be free to run but requires additional investment whenever you want to add more features.
Pros

Cons

Implementation is complicated
Not easy to scale
Pricey
12. Ecwid
Ecwid is a B2B and B2C ecommerce plugin in the likes of WooCommerce that can be added to an existing website on WordPress, Joomla, or Drupal. Ecwid also offers a single-page website that the company calls the Starter Site or Instant Site, which is quite limited in functionality and hence, not suitable as a long-term solution.
Benefits of Ecwid
Free customizable website: Ecwid provides a free customizable and responsive instant site with a built-in online store, which is the only solution hosted on Ecwid. Although limited in functionality, it might work well short term.

Works as a plugin to any website or blog: With Ecwid you can choose whether you want to add a fully-fledged storefront, market a certain category of products, or sell individual products with Buy buttons. All you need to do is to copy a corresponding code from your store admin and paste it to a relevant website page.
Downsides of Ecwid
Not entirely open source: There's however an Ecwid open source library that you can use to extend the existing functionality.

A free version has very limited functionality: Although the Ecwid Instant website is free, it has very limited functionality, so you'll need to subscribe to paid plans to take advantage of other Ecwid ecommerce features.
Pros

Cons

Customizable
Works as a plugin

Only some features are open source
Limited functionality
13. CS-Cart
CS-Cart is a decent open source ecommerce platform with a fine set of features and customization capabilities. The marketplace version of the software, CS-Cart Multi Vendor, allows you to add different merchants to your store.
Benefits of CS-Cart
Feature-rich: CS-Cart has multiple important features that are included with the CS-Cart license, such as a built-in layouts editor and CMS, 200+ storefront themes, integration with multiple payment and shipping providers, SEO tools, and CDN support.
Downsides of CS-Cart
Has hidden fees: Although CS-Cart is open source, you're expected to buy a license to get lifetime access to code and software. Moreover, expect to pay more if you want multiple storefronts and vendors, as well as for any updates after a year of use.

Marketplace for add-ons has multiple issues: Unfortunately, some of the add-ons represented on the CS Cart Application Marketplace might not even work with CS Cart.
14. Solidus
Solidus is a free, open source ecommerce framework with a complete suite of essential e-commerce features in a fully modular package. It's professionally developed by open source community experts with popular opensource ecommerce software like Ruby, PostgreSQL, MySQL, RESTful API, and GraphQL.
Benefits of Solidus
Customizability: Although Solidus is highly customizable, there are some features that it provides out of the box, including product catalog management, integrations with multiple payment providers, multi-carrier shipping, accounting for returns and exchanges.

Flexibility: Because of its API-powered nature, Solidus provides greater flexibility in terms of customization of both back and front ends.
Downsides of Soludis
Complex and requires investment: Although the platform is open source and built on modern technologies, it will require some developer resources for full setup and customization.

Complexity around inventory and stock management makes Solidus a difficult option to recommend for smaller businesses as they would hardly require even half of those sophisticated features.
Pros

Cons

Complex
Complicated inventory and stock
15. Broadleaf Commerce
Broadleaf Commerce is both a commercial and open source ecommerce solution. Broadleaf comes in two versions, one is for the community and another one for enterprises. The solution also comes in several commercially available editions, such as Marketplace Edition, B2B Edition, B2C Edition, and Multi-Tenant Edition.
Benefits of Broadleaf
Fully extensible and customizable: Broadleaf Commerce is built with complexity in mind, meaning that it's suitable for enterprise-level business logic and hence, might be a good solution for both medium and large organizations.

Microservices architecture, cloud-native, scalable by default, built with modern front-end technologies (React, Jest, NodeJS, Babel/Webpack).
Downsides of Broadleaf
Complex and therefore not suitable for small businesses with a tight budget or individuals with average development skills.

Even though the community version is free, the paid version comes with a heavy price tag (and we're talking thousands of dollars).
Pros

Cons

Extensible
Microservices architecture
16. Odoo
Odoo Commerce is a modern open source ecommerce application that is specifically created for small business owners and less experienced users: the solution features an intuitive interface and a user-friendly experience overall.
Benefits of Odoo eCommerce
All the essential features out of the box: Odoo has all the basic e-commerce and marketing features neatly packed in a standard package along with third party integrations (multiple payment and shipping options), so you can start selling asap.
Downsides of Odoo eCommerce
Out-of-the-box user interface might be better. However, since code is open source, you can modify it as long as you have enough coding knowledge to do so.

Lack of customer service.
Pros

Cons

Poor interface
Poor customer service
17. Bagisto
Bagisto is a custom-tailored open source ecommerce framework built on open source technologies such as Laravel and Vue.js.
Benefits of Bagisto
A solid PHP framework with multiple features that can be further extended to meet your business requirements. Bagisto includes support for multiple channels, locations, currencies, multistore inventory and order management systems.
Downsides of Bagisto
Complex: Although Bagisto has documentation, it might have been a bit more comprehensive. Users report issues with integrations and installation of new modules, as well as UX/UI issues. To use Bagisto you need to have solid coding knowledge.
Pros

Cons

Complex
UX/UI issues are present
B2B-oriented open source ecommerce platforms 
18. Drupal Commerce 
Drupal is a free open source web content management system written in PHP. Drupal provides a back end framework for at least 13% of the top 10,000 websites worldwide – from personal blogs to government portals. Drupal Commerce is one of the most sophisticated open source ecommerce software that augments Drupal CMS.
Benefits of Drupal Commerce
Powerful CMS: Drupal Commerce is one of the few ecommerce platforms built on CMS, which makes it an ideal candidate for those who need a powerful content marketing strategy.

Customization options: Drupal is highly customizable and can be integrated with a multitude of third party applications. It also supports multiple languages and currencies.

Development resources: Drupal has been in the business for more than 20 years, meaning that the company had enough time to become top-notch in developer documentation.
Downsides of Drupal Commerce
Complex: Unlike other ecommerce software, Drupal was created as a framework that is focused on what you can build as opposed to what you can do, which means that besides basic features out of the box, you'll be expected to create everything else and compose your own solution either out of the available modules or modules you develop yourself.

Pricey: Besides web hosting, SSL certification, and whatnot, you can purchase professional support from the Commerce Guys that run Drupal Commerce; however, it's expensive as it starts from 3,000 dollars for a setup and almost 600 dollars in monthly fees.
Pros

Cons

Powerful CMS
Customizable
Many development info
19. nopCommerce
nopCommerce is a free open source ASP.NET shopping cart based on Microsoft technologies. nopCommerce open source ecommerce platform has been on the market for 12 years: during its presence on the market, the company has partnered with more than 150 partners across 40 countries and helped to launch more than 60,000 live online stores.
Benefits of nopCommerce
Large open source community: nopCommerce has gathered quite a following — its worldwide community boasts more than 250,000 members and more than three million downloads.

Updated regularly: nopCommerce is constantly upgraded with updates coming out every six to seven months on average

Free: It's absolutely free with no hidden transaction/subscription fees.

Unlimited customizability, rich built-in functionality, integration with multiple payment and shipment services, marketing tools, warehouse management, and so on.
Downsides of nopCommerce
Basic CMS: Because nopCommerce offers only basic CMS functionality, it might not be ideal if you need to manage a lot of robust content pages.

Lack of templates: nopCommerce offers only a handful of free templates.

Microsoft technologies: Since nopCommerce is based on Microsoft technologies, it best works with a Windows server infrastructure environment. If you're working with, say Java or PHP, give this platform a miss.

Complex: nopCommerce has a steep learning curve if you need to do a lot of customizations, so if your coding knowledge is just above average, you might want to consider other solutions.
Pros

Cons

Big community
Regular updates
Free with no hidden payments
Customizable

Not too many templates
Depends on Microsoft
Quite complex
20. Virto Commerce
Virto Commerce is a professional enterprise-grade open source net ecommerce platform that makes a great open source Shopify alternative. Virto Commerce's unique functionality includes its complex catalog, inventory and order management systems, and a custom-made CMS, among other advanced ecommerce features. For example, Virto Commerce's flexible pricing management module allows you to control each segment of your pricing logic. Being a headless API-driven ecommerce platform, Virto Commerce supports multiple sales channels and can easily integrate with third-party systems.
Currently, there are several paid editions available that have a more extensive set of features, including Virto Start and Virto Marketplace.
Virto Start is a B2B eCommerce Package that includes a B2B ecommerce platform, B2B storefront, and support of a dedicated digital expert and an implementation team.
Virto Marketplace is a full-fledged composable marketplace solution that supports both first and third-party marketplace models and connects to virtually any existing ecommerce solution without replatforming. The resulting application can be further adapted, extended, or recomposed to accommodate different marketplace requirements and business scenarios.
Benefits of Virto Commerce
Provides superior ecommerce functionality: Virto Commerce is a fantastic solution for both medium-sized and large companies as it has an extensive list of advanced ecommerce features that can be further customized to suit your online business requirements. Moreover, the solution can be further adapted per your specific business model, be it B2B, B2C, D2C, or B2B online marketplace. Virto Commerce architecture is atomic, cloud-native, API-driven, and headless.

Constantly updated: Virto Commerce is constantly improving to stay ahead of the market and provide its customers with unparalleled technical support services. Virto's updates are released as often as once or twice a month.
Downsides of Virto Commerce
Requires resources: Although you can download Virto Commerce free of charge, you'll require sufficient developer resources to make the solution work for your online business. Alternatively, you can order the ready solution from Virto Commerce separately.
Pros

Cons

Superior ecommerce functionality
Constand updates
Adaptable to businesses
Atomic architecture
API-driven headless design
How to Choose eCommerce Open-Source Software: 6 steps
The first step in choosing a specific open source ecommerce platform is being honest about your coding skills and budget. If there's no technical assistance available and no budget to hire developers, chances are – you'll struggle with open source. But if you're confident in your coding skills and have experience working with open source technologies, then go for it! Here are the most important steps to take:
Identify the specific needs of your business and the features you are going to need, including the types of products you sell, the payment gateways you need, shipping options, and other features that you require.

Research different open-source eCommerce platforms, including their features, capabilities, and reviews.

Evaluate scalability. Make sure the platform can handle your business's growth in the future.

Ensure that the eCommerce platform has security features to protect customer data and transactions.

Test the platform: Before committing to a platform, test it out by setting up a test store and trying out its features. For example, Virto offers a free demo where you can see what your future website would look like.

Once you have weighed all of the factors and evaluated the different options, make a decision and move forward with implementing the platform.
The 7 Questions to Ask Your Future Vendor
1. Ask your vendor about supporting a multi-level organizational structure
This ensures that the platform is capable of handling complex business structures with multiple departments, branches, or subsidiaries. This feature is essential for B2B businesses that require a flexible and scalable organizational hierarchy to manage their customers, products, and orders efficiently.
2. The question about allowing personalization of price conditions for a particular client and its affiliates
This capability can guarantee that you can offer custom pricing to your clients based on their purchase history, volume, or other criteria. This feature is essential for B2B businesses that need to negotiate prices with their clients and provide a personalized shopping experience.
3. Supporting a multiregional website that can handle multiple languages, currencies, and catalog structures
The multiregional features allow for a seamless shopping experience to your customers across different regions, countries, or languages. This is essential for B2B businesses that operate globally and need to adapt their product catalog, pricing, and content to local markets.
4. Do your storefront, mobile app, and admin panel interact with the back end through API? Do they connect through the same API? 
If the storefront, mobile app, and admin panel of an open-source ecommerce platform do not interact with the back end through APIs or if they use different APIs, it can result in inefficiencies and data silos.
5. What is required to scale the system?
The answer should outline the technical requirements and actions. Possible actions to scale the system could include adding more servers, optimizing code and database queries, and implementing content delivery networks (CDNs).
6. How often are security patches, upgrades, and backups done? How long does it take to patch the system?
Security patches and system upgrades need to be done regularly to address vulnerabilities and improve performance. Additionally, backups should be performed regularly to prevent data loss in case of system failure or cyberattacks.
7. Which capabilities are included in the license?
The answer should outline the number of products, users, and transactions, as well as any limits on server resources. Additionally, the answer should provide examples of additional capabilities and their associated costs, such as advanced reporting, marketing automation, and customer service integrations.
Conclusion
If you're looking for an open source B2B ecommerce platform, you have to choose wisely, checking on the solution's capabilities and features. This will help you to avoid buying a B2C platform for your B2B business.
As for B2B, Virto Commerce might be your best option from the list. It's specifically built for B2B (and many successful stories confirm it!) and can accommodate business scenarios of any complexity. It's also headless, API-driven, cloud-native, composable, and extensible. If you'd like to see the platform in action, as well as ask any other questions regarding free and paid versions, please do not hesitate to contact our sales team or schedule a demo!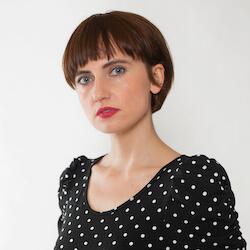 Marina Conquest
Marina Vorontsova has been working in IT since 2007, for the past three years as a writer. She covers all-things technology and contributes to business coverage.
You might also like...
B2B eCommerce Explained: A Comprehensive Guide with Real-World Examples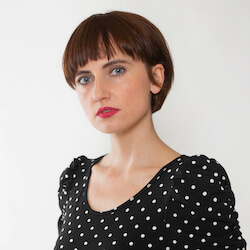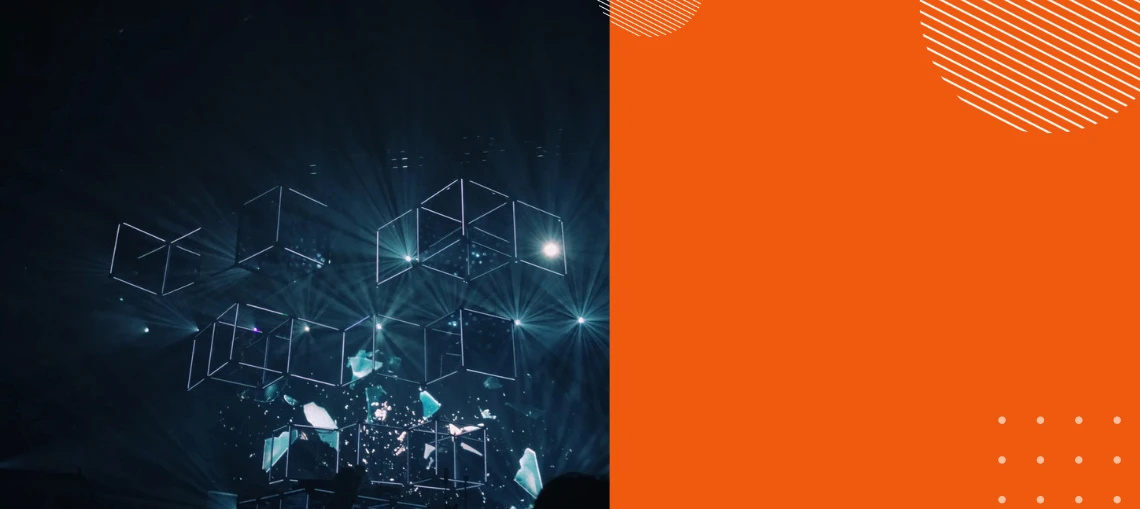 Top eCommerce Capabilities for Building Successful B2B Businesses