Having a robust and reliable order management system that allows for sourcing, picking, and shipping orders from warehouse, while simultaneously updating product information and its availability in real-time across channels is extremely important in today's fast-paced commerce both for surviving at present and thriving in the future. This article reviews the common definitions and types associated with order management and software systems and looks at the top vendors in the area.
What Is  Order Management System (OMS)?
An order management system, or OMS, is software that's used for the entry and processing of orders. An OMS tracks sales, orders, inventory, and order fulfillment.
An integrated order management system typically consists of several modules, such as:
product information,

available to promise (ATP) inventory,

vendors for purchasing and receiving,

marketing,

customers, prospects, and customer-associated services, such as refunds and returns,

order entry and customer service,

financial processing (with billing and payment information),

order processing (selection, printing, picking, packing, shipping of orders).
In B2C and B2B commerce, companies use OMS to keep track of orders, stock level maintenance, packaging, shipping, and deliveries to synchronize orders across different systems and channels (such as on- and offsite). OMS's workflow capabilities manage multiple steps in a sequential operation of order processing that involves capture, validation, fraud check, payment authorization, sourcing, backorder management, picking, packing, and shipping of orders, as well as customer communications.
Types of Systems for Order Management
Different businesses require OMS for different reasons, and therefore, look for different OMS capabilities. If smaller brands can manage with a less comprehensive system with limited functionality, larger companies with a bigger customer base require a wider-reaching OMS that can attend to complicated business logic and incorporate different sales channels. Below are common types of order management systems for businesses of various sizes.
Manual order management
A manual order management system is the oldest and, perhaps arguably, the least efficient of all types of OMS. As the system's name suggests, manual order management implies tracking and managing orders manually with old-fashioned pen and paper or a tad bit more efficient Excel spreadsheets. Obviously, such a system has more disadvantages than benefits – it's labor-intensive, cumbersome, error-prone, manipulatable, and suitable for smaller businesses with fewer customers and simpler operations.
Using an ecommerce platform
If a business has an online store and uses an ecommerce platform to run it, the latter can be used as an order management system. If the said business also has operations offline, the company can integrate electronic OMS with internal and third-party systems to enable and maintain a seamless data flow. However, an ecommerce platform as an OMS alone might not be suitable for larger businesses with a wider customer base and different sales channels; in this case, an ecommerce platform should connect to a third-party, internal OMS or ERP if the latter is used as an OMS to ensure data consistency and synchronization across different business units and sales channels.
Standalone order management software
Instead of using other software systems, such as ERP, for the purposes of order tracking and management, a company may choose to employ a standalone order management software that can become a part of the company's tech stack and work alongside other software solutions. Such standalone systems have all the fundamental elements of order management that are used to centralize and track order data. When choosing a standalone solution, businesses should pay attention to the system's integration capabilities so that it can easily connect to other systems, such as POS, inventory and warehouse management, ecommerce platform, and so on, to avoid miscommunication, data siloes, and other uncalled-for issues.
Enterprise resource planning (ERP)
Enterprise Resource Planning (ERP) is a business management software that typically consists of an array of integrated business applications that are used to collect, process, manage, interpret, and store data from different business activities. ERP provides a continuously updated birds-eye view of core business processes, such as cash flow, raw materials, order management, and payroll, using common databases maintained by a database management system. Rather than being solely concentrated on order tracking and management, an ERP system spans many business areas, including order management.
Digital operations platform
A Digital Operations Platform (DOP) is software that automates, streamlines, and unifies business-wide operations in a single centralized system where employees can review and manage those operations and collaborate with each other. DOPs aim to alleviate many of the pain points associated with slow deployment systems, such as ERP or MES, by providing flexible and scalable solutions that easily adapt to the fast-changing and competitive market. DOPs usually have an order management module that helps businesses measure, track, and visualize order data, making order processing more efficient and productive.
Track inventory across different channels
Since business operations oftentimes involve sales across different channels, such as in-store through point-of-sale (POS) software, online through a shopping cart software, or a mix of both with order-online-pick-up-in-store options. Managing inventory across channels is especially challenging since it involves keeping track of volume, stock levels, velocity, and fulfillment at all locations and ensuring the information is in sync. Thankfully, an OMS keeps inventory levels updated across all sales channels while providing valuable analytics with actionable insights (like best-selling SKUs by region and restock notifications).
Automate the order fulfillment process
OMSs allow organizations to automate their entire supply chain from a request to a quotation to order fulfillment. Online merchants can rely on OMS to accept payments regardless of currency or location, feed order information to distributors or logistics companies, and automatically print shipping labels in the case of in-house order fulfillment.
Handle reverse logistics
Reverse logistics is the handling of products moving in a reverse direction, that is, from a customer back to a warehouse rather than vice versa. According to various estimates, 30% of products ordered online are returned as compared with only 8.89% of products bought in brick-and-mortar stores. Moreover, 79% of customers expect shipping returns to be free of charge, while 92% admit that if the return process turns out to be easy, they will order from that online store again
The return process becomes easier and more efficient with a robust order management system. This way, in case a customer needs to return an item, an OMS sends a notification to customer service informing the team about a change in the order status and prints shipping labels automatically, which allows for fuss-free processing of returns in as little time as possible.
Manage customer information
An OMS can serve as a customer relationship management system because it keeps such data as customer information, including personal data and location, order history, lifetime value, and so on. Such information allows merchants to hyper-personalize shopping experiences for their customers, custom-tailor advertising messages, and analyze such data in relation to the success of their promotional campaigns, while continuously fine-tuning their marketing endeavors.
Merge order and financial data
One of the many advantages of a good order management system is that it can integrate with other software, such as accounting and inventory systems. Such integrations enable an ecommerce business to merge important order and financial data, automate the creation of invoice and purchase orders, as well as analyze sales and financial information to better predict supply/demand fluctuations, gain insights into accounts payable and receivable, and estimate profitability.
The Benefits of a Good OMS
There are many benefits to using OMS, some of which we've discussed earlier. Below are a few more suggestions as to what benefits you might expect from using a good order management system.
Improve order accuracy
Processing orders manually is prone to human error, which is the root cause of many inventory problems. Thankfully, OMS automates the whole order management process, thus improving order accuracy and reducing the number of returns and logistical nightmares.
Pick, pack, and ship faster
With more than 40% of customers expecting the next-day delivery, expediting the order processing has become especially critical. OMS greatly improves the order processing speed, thus securing opportunities for repeat business.
Meet customer expectations
With ever-increasing and evolving customer expectations, it's important to keep your systems up-to-date to provide your customers with the comprehensive information and level of service they expect. An OMS helps businesses meet those expectations by providing accurate and reliable information across channels and keeping seamless data flow across systems so that customers receive information about product availability, gain insights into order statuses, are able to return products easily.
Prevent stockouts and forecast inventory
A lack of reliable inventory data can result in either over- or understocking, which, in turn, lead to lost customers and other business opportunities. An order management system helps combat those problems by keeping track of inventory data and providing insights into demand/supply fluctuations, customer buying trends, popular products, and so on.
Difference: Order Management System and eCommerce
Order management is the back-end process for managing and fulfilling online orders, which includes everything from receiving and routing orders to managing returns and subscriptions. Larger businesses can employ both an ecommerce platform and order management software, while smaller businesses can manage with an ecommerce platform alone. Typically, an ecommerce platform integrates with third-party systems, including an OMS, to ensure data consistency across channels and systems.
The Best eCommerce OMS Software and Tools
Virto Commerce
Virto Commerce is a powerful open-source ecommerce platform for medium-sized companies and larger enterprises that is cloud-based, API-driven, modular, composable, and headless. Virto Commerce can integrate with virtually any system and can be fully customized per particular business requirements. Virto's order management capabilities are specifically built with B2B companies in mind and therefore can easily attend to complex business logic pertinent to business-to-business companies. The following is a set of features that a company can get with the Virto Commerce platform:
full customer order history,

order status updates,

invoices and purchase orders,

splitting shipments and payments,

easy access to financial data,

full scheduled recurring order and subscription management capabilities.
Quickbooks Commerce
Quickbooks Commerce, which works together (and not on its own) with Quickbooks Online, is a powerful tool built for merchants in the US that helps them to control orders, inventory, and sales across commerce channels. Although designed specifically for ecommerce businesses (and now only available to a limited group of customers), Quickbooks Commerce can work for companies that sell both online and at brick-and-mortar locations. To streamline multi-channel operations, Quickbooks Commerce can be connected to and integrated with all the top ecommerce platforms and marketplaces, such as Amazon, eBay, Etsy, and so on.
Veeqo
Veeqo is an all-in-one order management software with 21+ direct integrations with major ecommerce platforms, marketplaces, and shipping providers, order workflow management, return handling, fulfillment, reporting, and analytics. The software also allows for bulk printing of shipping labels, creating branded custom invoices, and keeping track of key performance indicators, and breaking down sales data by channel, store, product, category, order status, or by any other specific criteria.
Skubana
Skubana is an order management and omnichannel inventory management system designed for smaller and midsize companies that are willing to automate inventory and order management. Skubana streamlines multi-channel distribution, simplifies order processing and routing in real-time, and provides cross-channel reporting with detailed data on orders and revenue. Skubana easily integrates with other systems, such as accounting software, POS, or warehouse management, to ensure data consistency across commerce channels.
Freestyle Solutions
Freestyle Solutions is a multi-channel order and inventory management software and comprehensive ecommerce solution for mid-size ecommerce merchants. Freestyle Solutions offers extensive and feature-rich functionality including integrated shipping functionality, powerful reporting tools, tax solution, and optional modules to customize OMS to the exact business needs.
How to Choose an OMS
Since an order management system typically performs several critical functions, it's important to choose the optimal solution that would meet both business needs and customer expectations. This section deals with such important questions as to what to look for and pay attention to when choosing an OMS that is the right fit for business.
Define your objectives and priorities
When considering an OMS, you have to understand your objectives and define your priorities. To do that, you have to look at your existing processes and see how things currently stand and what needs to be changed. At this point, you need to decide what features your business really needs as opposed to those that would be nice to have. Look for a solution that's user-friendly, scalable, can be easily integrated with other systems, and has customer service or technical team you can reach out to in case of any issues.
Draft a request for proposal (RFP)
Since a well-drafted RFQ increases your company's chances to receive quality offers from reliable vendors and minimizes the wait time it takes to complete the project, it's important to spend time and other resources on crafting a well-versed compelling RFQ. In an RFQ, define your objectives, describe your company and project with its background history, outline project needs and required OMS functionality. Don't forget to mention evaluation criteria, note your timelines, and specify your budget constraints. Once you created an RFQ, distribute it on appropriate channels and wait for a response.
Evaluate your options
Your evaluation criteria will largely depend on the requirements of your business and the project at hand. To make it easier to choose the best option, you might want to come up with an RFP evaluation scoring guide or criteria matrix which breaks down evaluation criteria and allows you to have a comprehensive view of how any particular supplier scores against a specific benchmark. For example, you might want to know how much technical expertise the vendor has and whether it had worked on similar projects in the past, and so on. What's even more important is a close look at the capabilities and functionality of the offered solutions. To better understand if the chosen OMS is the right fit, see if you can schedule a demo or a presentation call with the vendor's representatives and test the OMS risk-free during a trial period.
Find the Right OMS for Your Business
The selection criteria for an OMS will largely depend on your business requirements. At the very list, look at the following qualities in any given solution:
Allows to eliminate manual processes through workflow automation;

Supports a wide range of integrations via APIs;

Supports multi-channel selling, multiple warehouse locations;

Provides real-time inventory updates;

Cloud-based, scalable, customizable;

Has reporting and analytics tools;

Regularly updated,

Offers technical assistance and customer service.
Conclusion
Choosing an OMS is not the decision to be taken lightly. It's also not a simple decision. As long as you look for the required features carefully, you're bound to find something that fits your business just right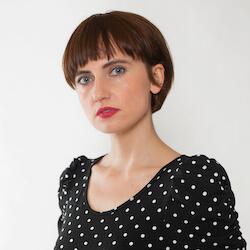 Marina Conquest
Marina Vorontsova has been working in IT since 2007, for the past three years as a writer. She covers all-things technology and contributes to business coverage.
You might also like...
B2B eCommerce Explained: A Comprehensive Guide with Real-World Examples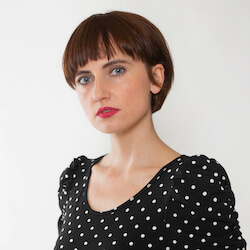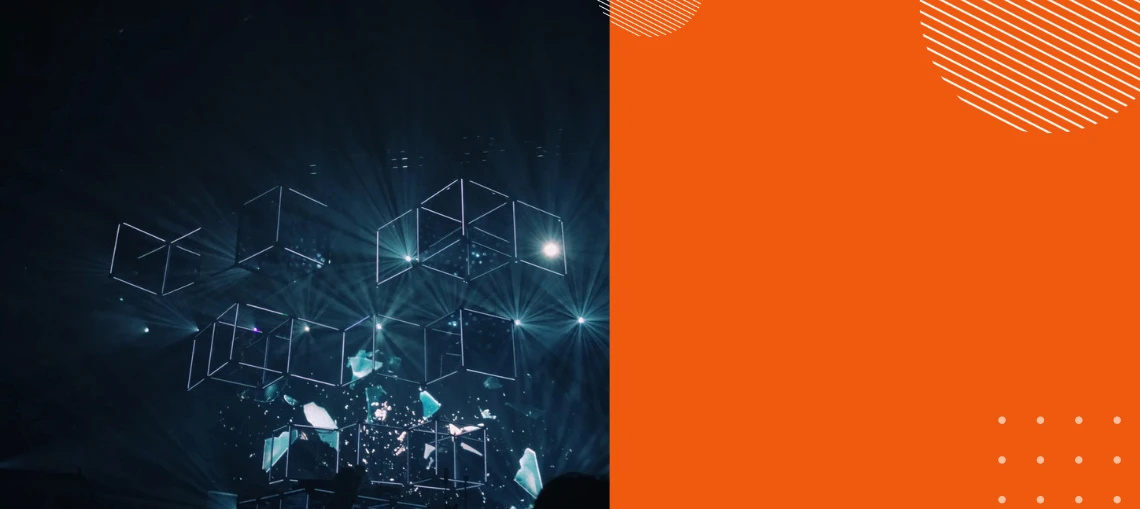 Top eCommerce Capabilities for Building Successful B2B Businesses