Contract Pricing in B2B eCommerce
The complexity of B2B contractual relationships and the subsequently arising obligations demand the 'Taj Mahal' of a strategy to account for all the agreed-on intricacies. Gone are the times of static annual contracts – customers are becoming less patient with the status quo and expect flexibility and personalization associated with a B2C-like shopping experience.
Speaking of personalization, which implies so much more than simple targeted ads or suggested product recommendations, the delivery of unique experiences needs to be extended to pricing, catalog and order management.
However, unlike B2C, where pricing is relatively fixed for all consumers (even if dynamic, prices rarely change from one individual customer to another), B2B ecommerce pricing varies per customer, contract, quantity purchased, and other less obvious factors. So, translating the B2C arrangements to a B2B environment doesn't necessarily work, and businesses need to come up with different pricing strategies and subsystems that reflect multi-tiered and complex B2B buyer-seller agreements. In this piece, we'll discuss the difficult nature of contact pricing in B2B ecommerce and strategies to support complex pricing arrangements on B2B ecommerce platforms.
Price, Pricing Models, and Approaches in a B2B Context
Constructing the accurate algorithm that would account for all the price variables is difficult but achievable – by adopting a heuristic approach and exploring your product, customer, and business to business marketplace price sensitivities, you'll ultimately arrive at a viable formula and increase the value of each transaction.
Speaking of customers, think of how they differ amongst each other. For example, customers who purchase frequently might be more price-sensitive than rare buyers, just as customers who value product support and brand relationships are willing to pay more than those who prefer to deal with complimentary services on their own.
Another factor that deserves additional consideration is a customer's willingness to pay, which refers to a sweet spot where economic and emotional values intersect to create perceived value. If however, your buyers are less prone to emotional urges and are rational overall, consider other factors that might influence their buying decisions. For example, cognitive psychology recognizes a phenomenon of bounded rationality, which, in a commercial context, implies that customers are only 'rational enough,' and that they suspend their rationality when it's no longer required. For you, this means that although buyers seek to minimize some variables like prices when choosing a supplier, most will not try hard enough and will go with the one that might offer something else in return, even if at a higher price.
Profiling your customer personas further and understanding how your product or services fit in their own business cycle will help you arrive at a more favorable price that will satisfy all involved parties.
Since different products have different price sensitivities, it makes sense to price them differently. For example, prices for commodity-type products should invariably differ from premium and custom-type products.
Suffice to say that market growth and the economic situation greatly affect all businesses. For example, a plateauing market leads to increased price sensitivity and vice versa. The pricing of your industry and competitors are also important variables that will ultimately impact the prices you charge.
Technological developments have driven online businesses to adopt and implement different pricing approaches, such as dynamic pricing, Amazon being the brightest example. Other pricing strategies include cost-plus pricing, competitive and value-based pricing:
Cost-plus pricing assigns the same price margins for every customer regardless of their price sensitivity or emotional values;
Competitive pricing, as the name suggests, refers to price plagiarism, where businesses assign prices to products and services in line with their competitors, placing no more value on their own brand.
Value-based pricing is more dynamic than the above two approaches because it's based on a consumer's perceived value of the product or service.
Pricing Intricacies in a B2B Contract
Speaking of pricing in B2C, the typical strategy looks as follows: there is a public offer or a list price available to everyone, and there is a loyalty program. In the latter, customers receive a discount on the list price, which is a kind of incentive to entice those customers to purchase. While there is something similar in B2B, B2B prices are usually woven into the contract's obligations. When B2B customers log into the B2B portal, they expect to see the prices that are contractually defined. You can absolutely agree on exclusive conditions for a specific customer, and each of your thousand customers can have their own price list.
Therefore, the biggest challenge is to replicate each contract in the electronic system in the form of rules, so that they reflect the contractual obligations, including prices, agreed upon between your sales team and customer.
You're lucky if it is just an individual price list, but contracts are typically more complicated, and prices can depend on many other variables, such as order frequency, urgency (well in advance or on short notice), product types, payment and shipping terms, warranty, and purchase quantity.
A customer might also have multiple contracts and several orders, which further complicates the pricing calculation and requires to account for other factors like volume-based discounts. The system also needs to understand which contract to pull up when a customer with multiple-contracts makes an order.
The irreducible complexity still grows if you add other factors: packaging, weight, geographical area, promotions, type of customer (consumer vs business buyer), among others.
Your ecommerce solution should fully address the price complexity and integrate with third-party software to keep your approach in sync with all internal subsystems.
To summarize, there are three key elements in B2B ecommerce pricing (which should be considered when choosing a B2B ecommerce platform or building your own):
The price reflects each customer's unique shopping habits and depends on multiple factors, including the volume of an order, its frequency, and shipping arrangements.
The pricing is consistent across all systems as delays in syncing will result in customer confusion and potential loss of profits.
The pricing for varying product configurations, which depends on size, packaging, and weight, should be made instantaneously available via click-through options on the ecommerce solution.
Virto Commerce B2B ecommerce platform was developed with the B2B pricing complexity in mind, enabling you to build the functionality your business requires.
First of all, Virto Commerce, based on a asp net core ecommerce, comes with a robust Price Module out-of-the-box, which can be further configured on the back end to create a unique shopping experience for each customer. With the Virto Commerce Price Module, you can:
Group your customers by price lists or tiers and assign your customers to their designated tiers.
Include the same product in multiple price lists and assign each catalog with its own custom price lists.
Apply a variety of discounts for each product on your price list and change your prices based on a predetermined schedule.
Specify rules and conditions to give a pre-set price to a specific group of customers.
Set your prices depending on the volume or quantity.
Define the prices in custom currencies, such as loyalty points or bitcoins.
Bosch Thermotechnik Use Case
For example, for Bosch Thermotechnik, Virto Commerce has created the loyalty portal that connects 66 different fulfillment providers and supports 26 different multilingual websites across the EU. The fulfillment centers maintain the catalog and assign prices for the items, which Bosch customers can buy with the loyalty points they earn by buying products from Bosch. Moreover, the fulfillment centers are connected to the end suppliers who ensure uninterrupted delivery to customers, typically one supplier per each of 26 countries. Virto Commerce B2B ecommerce platform has ensured that such a complex ecosystem is possible.
Lavazza Bluespresso Use Case
Virto Commerce also helped Lavazza Bluespresso develop and operate two distinct stores, one for B2B and another one for B2C customers. Since Lavazza's business clients are served on an individual basis, there were more than 4,000 unique price-lists, which Virto Commerce incorporated into the platform and seamlessly caters to. Furthermore, with Virto Commerce, Lavazza has been able to keep the CMS solution of its own choice and perform multiple integrations with its internal systems for further processing and analysis.
Besides having a robust pricing module, Virto Commerce offers a sophisticated personalization of user groups. User groups are abstract entities that link specific customers or customer groups to contractually agreed-on price lists, promotions, products, dynamic content, and landing pages. User groups can be managed within Virto Commerce and integrated with third-party systems to keep all the customer data in sync. The tags can therefore be imported or exported through APIs. The user segmentation is achieved through the application of relevant user tags. By tagging customers and price lists with specific keywords (such as a contract number), you enable your customers to view only those products and prices agreed upon in their contracts.
To put it shortly, the typical contractual and pricing logic for B2B customers, when they log into the portal, looks as follows:
If there's a specific contract agreement, show prices that have been agreed on;
If there's specific pricing for a customer group, show prices that are linked to that group;
If there's specific pricing for a particular category, show those prices, while leaving default prices for all other categories;
If there are no other agreements and conditions, show default prices.
Applying effective pricing is no easy task, but with the right ecommerce solution, everything is possible. Virto Commerce offers a flexible pricing configuration and user personalization that make pricing across multiple price lists a breeze. If you want to know more about those features, you may contact us to schedule a demo.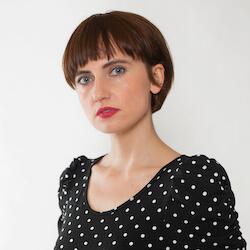 Marina Conquest
Marina Vorontsova has been working in IT since 2007, for the past three years as a writer. She covers all-things technology and contributes to business coverage.
You might also like...
B2B eCommerce Explained: A Comprehensive Guide with Real-World Examples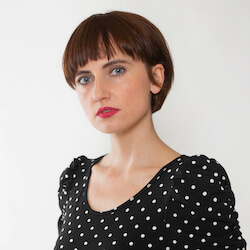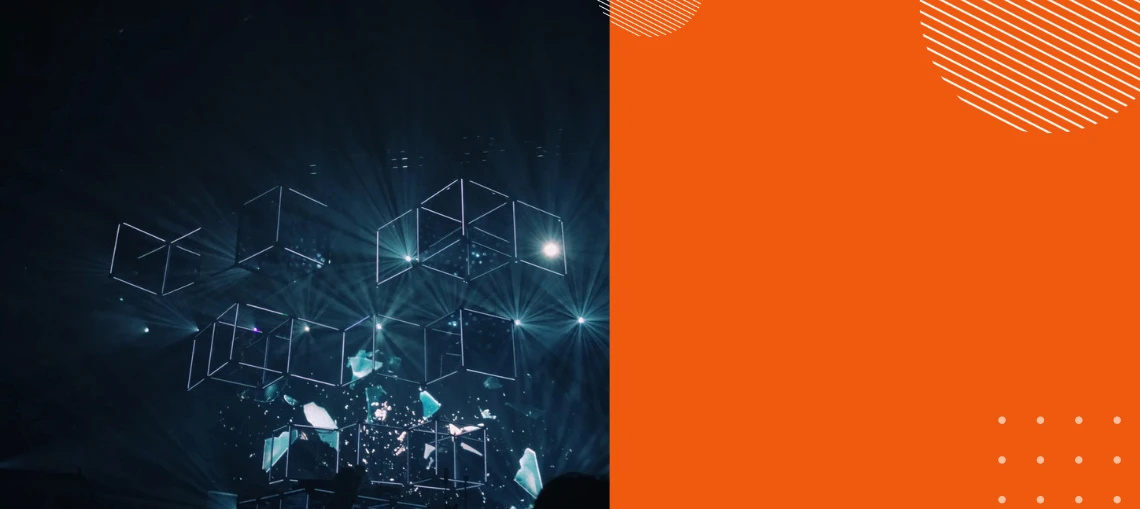 Top eCommerce Capabilities for Building Successful B2B Businesses