Discover the Best 7 PIM Software Tools of 2023: Expert Guide & Insights
Let's start with a PIM software definition. PIM (product information management) software refers to product information management. This essential technology is tailored to centralize, manage, maintain, and distribute information about products. While it plays a pivotal role in modern ecommerce, any data management process needs specific software.
Any PIM tool must be able to store all product-related information, import and export data, and analyze data efficiently. The solution capabilities may vary depending on the vendor, but all of them are aimed at product data management.
The PIM market grows continuously: last year, it was valued at USD 12.8 billion. Analysts expect it to reach USD 45 billion by the next five years ¹.
While being an essential part of a system, PIM may turn out to be the software hard to choose. In this article, we will analyze the best PIM software solutions and find out how to choose them correctly.
What is PIM Software?
PIM software helps businesses to process all product data. It includes collection, management, enrichment, and distribution. Standardly, PIM software features the following capabilities:
Data collection and enrichment. Usually, PIM platforms allow for importing product data from any source. Besides adding new data, the system should be able to provide images and other assets to product pages visible to the customer.
Data proofing. Any data must be validated before they are shown on the Storefront. PIM programs ensure the consistency of such data across the whole ecommerce ecosystem.
Workflow management and operations. Good PIM systems provide an opportunity to streamline processes by controlling every step of it. This part of the system ensures data validation and helps realize what is happening in processes.
Multichannel and omnichannel support. PIM systems enable customers to distribute product information to various channels. The omnichannel approach helps to publish product data in different channels simultaneously, like e-commerce platforms, print catalogs, POS systems, etc.
Localization and multiple regions. To adapt product information for different markets, specific tools are needed. Almost all modern PIM systems offer these capabilities, but sometimes, this part lies in the core ecommerce system.
Easy integration. Modern businesses would need to connect the PIM system to other business solutions, including the ecommerce platform.
Analytics and reports. Any PIM system must be able to track the performance of products across different channels.
Access control and role-based permissions. With all the current data threats, any part of ecommerce must be protected. High-quality PIM systems should allow for editing or approving data changes.
The PIM software itself has a transformative impact on businesses, providing many benefits of handling product data. Here, we list some of such benefits:
Faster time-to-market and great time-to-value. PIM streamlines the process of introducing new products due to quick data and catalog management. The data gets ready faster, and the product can be shown to the customer. As most PIM systems also control data quality, the product listing delivers more value to the customer, and the customer gets ready for purchase quickly.
Centralized high-quality data. As PIM serves as a single source of truth for all product-related information, the data gets standardized and validated quickly. PIM ensures that product data is accurate, up-to-date, and consistent.
New markets covered. As most of the PIMs ensure that data is consistent across the channels and provide localization features, the product quickly moves to new markets and audiences.
Cost savings. Automating many products' data-related tasks enables businesses to spend less on operations.
Improved customer experience and product return reduction. Accurate data helps customers make informed decisions and provides a clear understanding of the product. This way, the product becomes more transparent for customers, and the product return rate lowers.
Data compliance and analytical insight. Besides providing data the way the regulators expect it, PIM systems come with analytics capabilities. Business realizes what their customers need and where they need to improve.
Best PIM Software Solutions for Efficient Product Information Management
Among all the modern popular PIM products, we can highlight some that provide the most efficiency and work well with modern ecommerce systems. All of the provided examples can be integrated into API-based ecommerce platforms and enhance each other. Please see the ecommerce PIM software examples and comparison below.
1. Pimcore
Pimcore is an open-source PIM solution that embraces all the necessary features, including content management and ecommerce capabilities alongside product information management.
Being open-source, the core platform is free, but enterprise-level features and support come at a cost. It is suitable for businesses of all sizes and easily integrates with any ecommerce platform and CRM.
Pimcore pros:
Easy content management

All features are accessible at the free level

An opensource system that easily integrates with other software
Pimcore cons:
Documentation is more developer-focused and can be challenging for business users

Not fully headless

Lack of analytics capabilities
2. Syndigo
This cloud-based PIM solution provides enriched product content and digital assets. It also features some ecommerce capabilities; however, the solution is tailored to integrate with ecommerce but not to substitute it.
The pricing model is based on subscriptions. The cost depends on the particular project, so you had better request this info from the vendor. Fits well in the retail, food, and FMCG industries.
Syndigo pros:
Intuitive UX and design

Quick export and import

Easily integrates with other platforms
Syndigo cons:
It can be complicated and require a longer learning curve

The solution can slow down sometimes

It can be costly depending on the business type
Plytix
This is a robust provider of data management services. The software offers detailed product content solutions and might be more niche compared to other ones.
The starting price is $450.00 per month. The solution is most suitable for distributors in specific industries looking to centralize and enhance their product data. Great fit for small and medium businesses.
Plytix pros:
Very intuitive

Unlimited users and file storage

API integrations
Plytix cons:
Simple layout with not many features

Limited bulking capabilities

No version control
4. Quable PIM
This cloud-based SaaS solution manages distributed product data from a single space. The key idea of the software is to centralize and categorize product information.
The solution costs 890 euros per month; it is subscription-based, so you can prolong or stop it at any moment. Good fit for businesses of all sizes.
Quable pros:
Multiple channels use

Easily implemented and integrated

Manages different levels of products
Quable cons:
Sometimes, challenging control of the channel use

Poor version control functionality
5. OneTimePIM
A SaaS system ready to manage all product info. Features free setup, easy training, and quick support. It is tailored to integrate with Magento, WooCommerce, and Shopify.
As for the pricing, the minimum solution fee is 900 pounds monthly. It's an excellent fit for all kinds of businesses but offers many enterprise features.
OneTimePIM pros:
Powerful export and import features

Unlimited channels support

Built-in Excel
OneTimePIM cons:
Some processes are still manual

Challenging onboarding
6. Pimics
This is a comprehensive PIM+ERP solution. A strong modern software for enterprises and middle-sized businesses. Ready to organize many bulk operations and support features inheritance.
The pricing model is per feature. It starts at 390 euros but can be easily enhanced modularly.
Pimics pros:
Affordable

Supports enterprise-level features

Easy to comprehend
Pimics cons:
Not too much flexible: works better with rigid capabilities

Requires some learning curve
7. censhare
Censhare is an omnichannel solution that is mostly tailored to create digital content, collecting and managing data at the same time. The strong side is the capability to integrate several systems with different interfaces into one.
The pricing is a bit higher — USD 1,000 per month. Mostly oriented to small enterprises, the solution fits everyone who needs good marketing
censhare pros:
Many marketing features

Easy onboarding and UI

Multiple OOTB features
censhare cons:
Small-scale solution

The complex learning curve for big tasks
Best PIM software solutions comparison
| | | | | |
| --- | --- | --- | --- | --- |
| Pimcore | USD 700 per month | Enterprises | Yes | Offers mobile optimization, supports a black and white theme |
| Syndigo | Custom | All kinds | Yes | Mobile-friendly, potentially supports a monochromatic theme |
| Plytix | USD 450 per month | Middle-size | Yes | Optimized for mobile devices, may have a black and white theme option, and is tailored for ease of use |
| Quable PIM | USD 950 per month | All kinds | Yes | Ensures mobile accessibility, might feature a black and white theme |
| OneTimePIM | USD 1,120 per month | All kinds | Yes | A mobile-optimized interface, monochromatic is poor |
| Pimics | USD 420 per feature | Enterprises/Middle-size | Yes | Mobile support, but poor monochromatic functionality |
| censhare | USD 1,000 per month | Mostly small | Yes | Is built for mobile responsiveness, could feature a black and white theme |
All of the solutions can be used with the Virto Commerce platform. Most of them fit large enterprises and can make a good choice when you connect them to Virto.
Choosing the Right PIM Tool for Your Business Needs
If you do not have a PIM (product information management) software yet or are planning to replatform, it's your chance to make the right choice. Here, we collected some tips on assessing your business needs and choosing a solution efficiently.
Just the same as choosing a B2B ecommerce platform, the first step to take is assessing your business needs.
First of all, realize if you need a simple solution to control your product data or a solution that will help you build and deliver client content.

Understand which volume of product data you are going to process every day. The PIM solution should be robust and scalable to process big loads of data.

Assume your need for omnichannel capabilities and integrations. Ensure PIM easily integrates with your existing systems, is API-ready, and allows connection to multiple channels.

Ensure it offers enough data management capabilities to cover it all. The ability to bulk edit, import/export data, and automate processes can save significant time, so take a moment to check out all the capabilities before you purchase it.

Take care of UX, support, and training. Adequate training and ongoing support can ensure smooth implementation and workflow, especially during the initial stages. A user-friendly interface will aid in adoption and reduce the learning curve for your team.

Check your vendors' reviews, testimonials, and case studies. Ensure the vendor understands your needs and is ready to support them now or later.

Assess both upfront and ongoing costs. And the most important part is cost of innovation. Consider potential ROI from any improved efficiency and the price for new features once they are needed.

Future-proofing: technologies and the market need to evolve. Your chosen PIM should receive regular updates and have a roadmap for future functionalities. Ask your vendor if the solution can be changed. In these terms,

modular

and open-source solutions are much better.
PIM Software for eCommerce: Enhancing Product Information Management
PIM software plays a crucial role in building a comprehensive ecommerce. It provides a centralized hub for storing, managing, and updating data, ensuring that all sales channels use a consistent source of information. Another point PIMs contribute to is sales. Many ecommerce businesses do more than just simple website sales: they may be present on marketplaces, social media channels, or offline. PIM aims to ensure consistent product data presentation across all these channels. Finally, it streamlines product launches, making onboarding easier and allowing e-commerce businesses to react quickly to market changes or trends.
Specific features and functionalities that PIM products should provide for ecommerce:
Bulk Import and Export
Digital Asset Management
Version Control
Data Enrichment
Workflow and Approval Processes
Multilanguage Support
Data Validation
Taxonomy and Category Management
SEO Optimization Tools
Product Relationship Management
When PIM tool offers all these capabilities and the company uses them, it is easy not only to enhance data processing but also to build transparent operations. It is also about enhanced consistency, reduced operational costs, and improved outer visibility of products.
As we said, the most important part is customer experience and loyalty. Well-chosen PIM solution also contributes to this: quick updates on product listings or introducing new products in response to market trends are always good practice. Accurate product information means customers are less likely to return products due to misunderstandings or incorrect expectations.
Ecommerce businesses have unique challenges due to the sheer volume of product data they manage and the need for real-time accuracy and consistency across platforms. PIM software addresses these challenges, offering a comprehensive solution that enhances both operational efficiency and the customer experience.
Customizability and Flexibility: Open-Source PIM Software Solutions
Besides customer loyalty, another exceptionally important thing to consider is innovations. And innovations are closely bonded with the risk of disruption. We have already discussed this important topic in another article.
How to avoid the risk of disruption and enhance your innovation readiness? The answer is purchasing all the customizable and flexible software.
Customizable doesn't always mean open-source, but while some companies using SaaS "black box" solutions try to encourage their vendor to adopt new features, the ones preferring open-source software to develop new features and introduce innovations faster and more efficiently.
Advantages of open-source PIM products:
Cost-efficient. Open-source PIMs are usually free to use or at least much cheaper than proprietary alternatives.
Flexibility and customizability. There are no restrictions from the vendor and no waiting time: the company can create their own features and build them into the existing solution.
Community support. A huge amount of active users usually support open-source projects. Such a community can help with quick problem resolutions, shared knowledge, plugins, and extensions.
No vendor dependency. Companies can modify or extend software without worrying about licensing constraints.
Continuous innovation. Features and bug fixes can be rolled out rapidly, providing greater flexibility.
Transparency. The openness of the source code means that any security issues or bugs can be quickly identified and addressed.
Integration capabilities. Open-source software is almost always API-first. It often has a broad range of integration plugins or can offer its own

modules

to connect to different ecommerce platforms.
While open-source PIM solutions provide various benefits, it's essential for businesses to evaluate their specific needs, technical capabilities, and the total cost of ownership (including potential customization and maintenance costs) when deciding on a solution.
Exploring Free PIM Software: Benefits and Considerations
Many businesses, especially those that start their ecommerce journey right now, are not ready to pay a lot for PIM software. And most of the business owners would like to start with something cheap or even free. Free PIMs are not perfect and mostly fit beginners, but they also can offer their own benefits:
The most obvious benefit is that it is cost-efficient. Free PIM software reduces initial capital investment.
Less risk. Free PIMs can serve as a trial option or entry point for businesses unsure about the value of PIM systems.
More opportunities to try and ask without learning from a vendor. Free PIMs, especially the open-source ones, often have a supportive community that can offer help, plugins, or extensions.
Integration and flexibility. With the ability to access and modify the software, businesses can customize the tool easily.
And, of course, businesses worry if something free is really good. And for a reason: free solutions can offer limited feature sets, be not good enough for quick scaling and innovations, and much more. Here are the most popular considerations why businesses do not choose free PIM tool:
Scalability Concerns: As a business grows, the free PIM might not scale as effectively as a premium solution.
Support Issues: While there may be community support, free solutions often lack dedicated customer service, which can be crucial for resolving critical issues.
Maintenance & Updates: Regular updates, patches, and security fixes might be less frequent compared to premium solutions.
Integration Challenges: Free PIMs might not offer seamless integrations with other popular business tools or platforms.
Hidden Costs: There might be costs related to customization, integration, or transitioning to a more robust system later on.
The good news is that when you integrate your free PIM into a well-architected ecommerce software like Virto Commerce, there is nothing to worry about. In this case, the scalability part is on the side of ecommerce. At the same time, other points of consideration can be quickly resolved with the PIM vendor or covered by ecommerce platform capabilities if something goes wrong.
How Virto Commerce handles product management
Overview of free PIM software solutions and their limitations
Here are three popular PIM software that can be used for free. But be careful: always ask if there are any hidden costs and if you can easily integrate it with ecommerce systems.
1. Akeneo. This is a free PIM with a relatively intuitive UI. It offers open-source architecture and can even be extended. The solution has a strong community and is a great fit for starting using PIMs.
Considerations: as it is free, it might sometimes lack performance, especially with a large number of SKUs. While being free itself, it requires some budget to engage with a developer or someone with technical know-how. Best for medium-sized businesses looking to scale, those with development resources and some budget.
2. Pimcore. Beyond PIM, Pimcore offers CMS, DAM, and e-commerce functionalities. It is highly flexible and customizable and is easy to use.
Considerations: because of its vast functionalities, it might be overwhelming for newcomers and requires a good hosting environment to process the large number of products. This one, however, is good for enterprises or businesses looking for more than just a PIM.
3. OpenPIM. This solution is simpler than many other PIM solutions. It offers easy import from spreadsheets and more, providing all the needed PIM capabilities.
Considerations: The solution lacks the features of more mature PIM solutions. It's the best fit for small businesses or startups just stepping into the PIM world.
All in all, free PIM software can be a boon for small businesses or startups with limited budgets. However, as businesses scale or their needs become more complex, they might need to look towards premium solutions or invest in customizing the free software. It's crucial to consider the immediate costs, long-term implications, and innovations when selecting a PIM solution.
Conclusion
When choosing your perfect PIM solution, do not forget to analyze what your company needs, if the innovation curve is important for you, and how you are going to use it.
The important consideration is the ability of the PIM software to integrate with your existing ecommerce. For example, although Virto B2B Ecommerce Platform does not have its own CMS, CRM, or PIM product lines, it can easily integrate it. So, if your PIM solution supports APIs, Virto Commerce can help you with processing all the product data.
However, starting with PIM instead of choosing a B2B ecommerce platform might be a bad idea. Anyway, the PIM solution must be connected to other systems in your organization. And the best way to do it is to connect all your software to one ecommerce platform. If you are still unsure what to choose, contact our team for consultation.
Useful links:
The PIM market grows continuously: last year, it was valued at USD 12.8 billion. Analysts expect it to reach USD 45 billion by the next five years.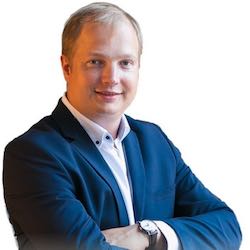 Oleg Zhuk
Oleg is a leading technologist and has grown professionally from being senior C++ and C# developer to solution architect. He joined Virto Commerce as a Solution Architect was promoted to lead Technical Product Owner. Oleg has leadership and communication skills and has had the opportunity to coach solution architects and share best practices of building great architecture. He holds a degree in mathematics from the Immanuel Kant State University.
You might also like...
B2B eCommerce Explained: A Comprehensive Guide with Real-World Examples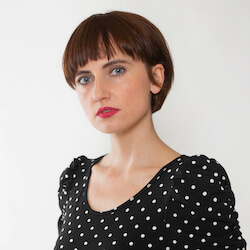 Selecting the Perfect B2B Ecommerce Platform: Expert Guide & Practical Tips for Informed Decisions in 2023