Virto Commerce Helps HEINEKEN Digitize Routes to Market
Virto Commerce publishes the HEINEKEN success story that showcases a fruitful partnership between two companies.
Los Angeles, CA, Sep. 13, 2022 – Virto Commerce, a leading provider of B2B digital commerce solutions, has published the customer story that examines how HEINEKEN, a Dutch brewing company, has leveraged the power and adaptability of the Virto Commerce's B2B ecommerce platform to cover half of its 30 digital markets globally.

Launched first in APAC in 2018, the Virto Commerce B2B solution is now a core part of HEINEKEN's digital B2B ambitions of becoming the world's "best-connected brewer." In fact, HEINEKEN now covers one-third of all fragmented trade revenue with B2B solutions – connecting to 370,000 users around the world.
"

Virto Commerce's speed to market has been a key success factor for us as HEINEKEN Markets can now go live with a B2B solution in weeks, rather than months, and it is a particular fit for markets with indirect and complex routes to the customer.

"

Vincent Lavarini Global E-Business Manager at HEINEKEN
Virto Commerce is now a core part of a rapidly expanding portfolio of digital sales solutions in HEINEKEN. New and smaller HEINEKEN markets can now launch Virto Commerce and trade online at 35% of the cost of the initial implementations as feature sets and overall capability grows.
Read the full customer story here.
"

We have been delighted to work with and help HEINEKEN build new digital routes to the consumer that are future-fit.

Our partnership with HEINEKEN further validates the importance of digital transformation in the CPG industry. Enterprises expect fast routes to market, opportunities to implement complex B2B scenarios and adapt the solution for future market demands. That's exactly what we have given HEINEKEN with our API-first and composable B2B ecommerce platform.

"

Denis Clifford CCO at Virto Commerce
About HEINEKEN
HEINEKEN is the world's most international brewer. It is the leading developer and marketer of premium and non-alcoholic beer and cider brands. Led by the Heineken® brand, the Group has a portfolio of more than 300 international, regional, local and speciality beers and ciders. HEINEKEN employs over 82,000 employees and operates breweries, malteries, cider plants and other production facilities in more than 70 countries. Heineken N.V. and Heineken Holding N.V. shares trade on the Euronext in Amsterdam.
About Virto Commerce
Virto Commerce is an enterprise-grade B2B-first eCommerce solution provider that enables business innovations, true extensibility and digital revenue growth. Virto's headless, modular, API-based .NET-based architecture offers powerful technology that solves digital challenges of any complexity, fits complex business scenarios and different business models like B2X, B2B2X, D2C, Marketplace, etc. Virto's fully-composable and adaptable platform-as-a-service has got all your digital ambitions covered.
Virto empowers hundreds of businesses throughout the world with top-notch technology and is trusted by companies like The HEINEKEN Group, Hyundai, Lavazza, Bosch, and De Havilland.
Virto Commerce is a part of Virto Commerce Group headquartered in Los Angeles, CA, USA.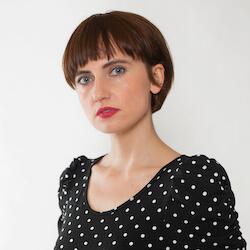 Marina Conquest
Marina Vorontsova has been working in IT since 2007, for the past three years as a writer. She covers all-things technology and contributes to business coverage.
You might also like...
Virto Commerce Achieves SOC2 Type II Certification, Ensuring Unparalleled Enterprise-Grade Security for Its Clients

Virto Commerce Earns Recognition in McFadyen's Marketplace Suite Spot Report 2022