Comparing and Understanding Distribution ERP Software Solutions: A Complete Guide
In this article, we will provide comprehensive information about distribution ERP (Enterprise resource planning) software to those looking for a robust and efficient solution to manage their distribution operations and a robust B2B ecommerce platform. This article will help understand the benefits of using ERP software for distribution, key features to look for when selecting a software solution, and how to implement and use it effectively.
What Is Distribution in ERP
Distribution in ERP refers to the process of sending products to customers, suppliers, and more. ERP systems help manage all aspects of such a distribution process: they cover inventory, order processing, shipping, and logistics.
The main idea of the ERP solution is to integrate all the distribution processes into a single system to reduce time, effort, and resources. As a result, inventory costs get reduced by 25% to 30%, and raw materials cost less by around 15%. In 2020, 93% reported their ERP implementations were successful.
According to Grand View Research, the global ERP software market size was valued at USD 54.76 billion last year, and the CAGR from 2023 to 2030 is going to be 11.0%.
Introduction to Distribution ERP Software 
Distribution ERP software was specifically designed for distribution companies to manage the main operations. The system integrates with various business processes, from inventory management to shipping. Besides providing teams with more free time due to process automation, the distribution ERP software brings businesses many benefits.
The benefits of ERP software use
| | |
| --- | --- |
| Improved Efficiency | As most of the processes are automated, the probability of human error reduces significantly. Moreover, the company can complete the same number of tasks in a shorter time, increasing its capacity for the completion of other important goals. |
| Enhanced Inventory Management | Distribution ERP software provides real-time inventory tracking so businesses can optimize stock levels, control warehouses and logistics, and minimize waste. |
| Improved Customer Service | ERP allows businesses to react quickly to customer inquiries: the software tracks orders and provides real-time updates on order status, improving customer satisfaction. |
| Better Financial Management | In case you need accurate and timely financial reporting, the ERP software was tailored to help you make informed decisions on financial actions and more and improve profitability. |
| Streamlined Supply Chain | The correct use and integration of ERP software can improve collaboration between suppliers and vendors as the process becomes more transparent and easier to manage. |
A centralized system that can provide accurate and real-time information is a must for modern businesses. ERP software helps to improve overall business operations and customer satisfaction.
Key Features of Distribution ERP Software
Distribution ERP Software embraces all processes related to either inventory management or logistics. Here is a list of the main distribution ERP software features a good ERP system has:
Inventory and warehouse management.
This feature tracks inventory levels, manages the warehouse state, and controls the stock. Instead of manually collecting inventory and warehouse data, employees get an opportunity to manage every product in a centralized way, streamlining order picking and packing.
Supply Chain Management and logistics
The logistics and supply chain management are quite close. They enable businesses to manage procurement, demand planning, supplier relationship management, and order processing. The business can track the movement of goods across the supply chain in real time and schedule everything accordingly.
The distribution module in ERP automates the process of fulfilling customer orders and on-time delivery. Order processing, invoicing, payment collection, and other automated actions the feature provides lead to reduced errors and increased customer satisfaction.
The manufacturing module includes a bill of materials, production scheduling, and quality control. These components are tailored to ensure the high quality of the final product and track all processes transparently: from controlling raw materials to the inventory level of the ready-to-go products.
Cloud-based and multicloud distribution ERP software allows businesses to access their data and applications from anywhere, anytime, on any device, without needing on-premises hardware and software. ERP for distribution companies provides businesses with a comprehensive solution that integrates all aspects of their operations, streamlines processes, and improves overall efficiency and profitability.
How to Choose the Best Distribution ERP Software
Just like any other software, ERP distribution software can be based in a cloud, on-premises (on the servers of the customer), and hybrid. In 2021, 53% of businesses used cloud-based solutions rather than on-premises ones. The future of distribution ERP supposes this tendency keeps growing. Here, we will show which steps can be useful in the process of choosing a great cloud-based ERP system:
1. Have an analysis and determine business requirements.
Identify the specific business requirements and processes that you want your new ERP software to support. Make sure it aligns with the business needs and can provide the necessary functionalities.
2. Assume the needed scalability.
As businesses grow, their ERP distribution software needs to scale to accommodate operational and market needs. Therefore, it's essential to consider the software's scalability in terms of the number of users, data volume, and processing power.
3. Check the vertical and horizontal integration capabilities of the system chosen.
ERP for distribution should be able to integrate with other business systems, such as accounting software, CRM, and eCommerce platforms, to streamline operations and reduce manual data entry.
4. Ensure the system is user-friendly.
The ERP software should be user-friendly and intuitive, with an easy-to-navigate interface that minimizes the need for extensive training.
5. Ask your future vendor what support level is provided.
The ERP vendor should offer reliable technical support to ensure smooth software implementation, maintenance, and upgrades. When evaluating distribution ERP software vendors, here are some key questions to ask:
Does the cost of the software include implementation, training, and ongoing maintenance?

How long does the implementation process take?

What resources will be required from the business?

Which features are included? Are there any additional paid features?

Is innovation paid? Is it possible to upgrade from the side of the business?

Can the software integrate with other business systems?

Can they provide customer references and use cases?

Would the business have an opportunity to manage the system on its side?

Does the system support multiple stores?
Choosing the best distribution ERP software requires careful evaluation of the business needs and objectives, the software functionalities, and the vendor's capabilities and support.
Comparison of 10 Popular Distribution ERP Software Solutions
There are many popular solutions that businesses choose today to build their distribution ERP. Here, we cover ten of the ones chosen most often:
1. SAP Business One 
Industries: retail, manufacturing, wholesale distribution, professional services, and more.
Market Segment: from SMEs to enterprises.
Functionality: financial management, sales, and customer management, purchasing and inventory control, production planning and management, project management, and analytics and reporting.
SAP Business One is a bit outdated and heavy solution that requires upgrading the whole platform when scaling. The price is a bit high but usually includes all the out-of-the-box features. SAP provides a great level of security but a low level of innovation. This means it fits businesses that do not plan quick growth but need a solid solution for internal use.
2. Microsoft Dynamics 365 Business Central 
Industries: from retail to manufacturing.
Market Segment: targets small and medium-sized businesses with up to several hundred employees and revenues of up to a few hundred million dollars.
Functionality: a broad range of functionality from finances to analytics.
This is a cloud-based ERP software for inventory and supply management. While being able to integrate with third-party apps and software like Microsoft Office 365, Power BI, and PowerApps, the solution doesn't offer future-proof flexibility to grow.
3. Sage X3 
Industries: a wide range of ERP distribution industries, including manufacturing, distribution, services, etc.
Market Segment: mostly medium-sized businesses.
Functionality: supply chain management, analytics and reporting, and more.
Sage X3 provides a complete, easily scalable, highly customizable distribution solution with promising capabilities close to modular ones.
4. Epicor ERP 
Industries: manufacturing, distribution, retail, healthcare, and more.
Market Segment: mid-sized and larger businesses, enterprise-level
Functionality: from customer relationship to analytics.
Epicor ERP is enterprise-grade ERP distribution software with comprehensive support and great UI. The drawbacks of the solution are its complexity and possible integration issues.
5. Infor CloudSuite Distribution 
Industries: wholesale distribution, industrial distribution, and food and beverage distribution.
Market Segment: mostly mid-sized distribution businesses
Functionality: financial management, supply chain management, warehouse and inventory management, purchasing, and sales management.
Infor CloudSuite Distribution is a cloud-based ERP software. The prices are based on the number of users but can vary. The solution has a high level of security but low customization and innovation capabilities.
6. NetSuite ERP 
Industries: manufacturing, wholesale distribution, retail, and services.
Market Segment: businesses of all sizes, from small and medium-sized enterprises to large multinational corporations.
Functionality: a broad range of functionality from supply chain management to customer relationships.
NetSuite ERP is a great option for those who want to get a quick and comprehensive ERP. However, the system requires a high level of expertise to implement and maintain, and the initial cost is quite high.
7. Acumatica Distribution Edition 
Industries: distribution industry, including wholesale distribution, retail, and eCommerce.
Market Segment: all business sizes from SMEs to enterprise level.
Functionality: inventory and supply chain management, purchasing, sales, and customer relationship management.
Acumatica Distribution Edition is cloud-based ERP software that offers a complete distribution solution. The drawbacks are the low level of customization and complexity. To upgrade the solution, the business has to hire a specific team of engineers.
8. SYSPRO ERP 
Industries: the solution caters to a range of industries, including manufacturing, distribution, and financial services.
Market Segment: small and mid-sized businesses that require an integrated ERP system to manage their operations.
Functionality: all range of ERP features from production management to inventory and analytics.
SYSPRO ERP is enterprise-level ERP software for manufacturers and distributors. It is easy to implement and intuitive. However, working with the system requires strong technical expertise.
9. Oracle NetSuite 
Industries: wide range of services from wholesale retail to manufacturers.
Market Segment: from mid-sized to enterprises.
Functionality: from manufacturing control to e-procurement.
Oracle NetSuite offers a full range of services but is quite an outdated, slow solution. While offering great support, the solution doesn't offer affordable innovation options requiring strong technical skills to apply changes.
10. Virto Commerce 
Industries: from B2B ecommerce, retail and B2B dropshipping to governmental sales, healthcare and more
Market Segment: from mid-sized to enterprise, large international businesses, and bigger.
Functionality: Virto covers all features that ecommerce needs; ERP modules can easily connect with the main ecommerce platform providing seamless operation and easy management of the whole system.
Virto Commerce is a versatile headless ecommerce platform with ERP features, great integration capabilities, and built-in content management and marketing tools. Open code and atomic architecture allow the solution to offer future-proof capabilities with ease of customization and features upgrade. The solution is highly scalable, with a transparent price system and great security features.
Implementation and Effective Use of Distribution ERP Software
Implementing and effectively using ERP for distribution requires careful planning and execution. Here are the steps to implement ERP software for distribution and the best practices for using ERP software for distribution:
1. Define business requirements and ERP responsibilities.
The first step is always about analytics and business requirements understanding. Identify the bottlenecks of your business and find out specific functionalities required from the distribution ERP software.
No need to try using ERP for everything: there are plenty of specific tools for different business tasks. For example, ERP doesn't have to provide services that ecommerce systems are tailored to do. So, clearly define what your ERP system has to be responsible for, and integrate it with other tools, if necessary, to build a wholesome ecosystem for your business.
2. Select ERP software
Select a trusted vendor to provide ERP software that aligns with all your needs and market trends and requirements. Ensure the vendor is experienced enough and offers a high level of support and education.
3. Transfer your data
Once the ERP software is selected, migrate the existing data into the new system. You might need to cleanse the data and convert it to a compatible format. Request if your future vendor can help with this.
4. Configuration and implementation step
Set up workflows, reports, and custom fields together with your vendor. Ensure that the system complies with all the requirements and includes needed functionality.
5. Train your team
Train your employees to ensure they can effectively use the new system to perform their daily tasks. Most of the vendors offer their own training programs, so make sure your vendor offers some guidance in learning the new system.
6. Test if it works.
Test your new ERP software to ensure it works as expected and doesn't fail before transferring your data into it and launching it.
7. Launch and go live.
Once the testing is complete, start using the new system. Do not forget about maintenance (ensure your vendor offers some help).
Wrapping It Up
The distribution ERP market is growing, so it's the perfect time to find your own solution that will lead your business to a greater future. Instead of proceeding with all the inventory and warehouse manually, choose the vendor who can change it now and forever and implement a whole new system to cover all your needs at once.
Virto Commerce team offers a full cycle of analytics, consulting, implementation, and support: in case you need a B2B ecommerce platform that will enable you to grow and innovate, reach out to our team to get a free demo or practical advice on where to start your digital ERP journey.
Frequently Asked Questions about Distribution ERP Software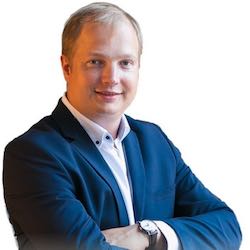 Oleg Zhuk
Oleg is a leading technologist and has grown professionally from being a senior C++ and C# developer to solution architect.
You might also like...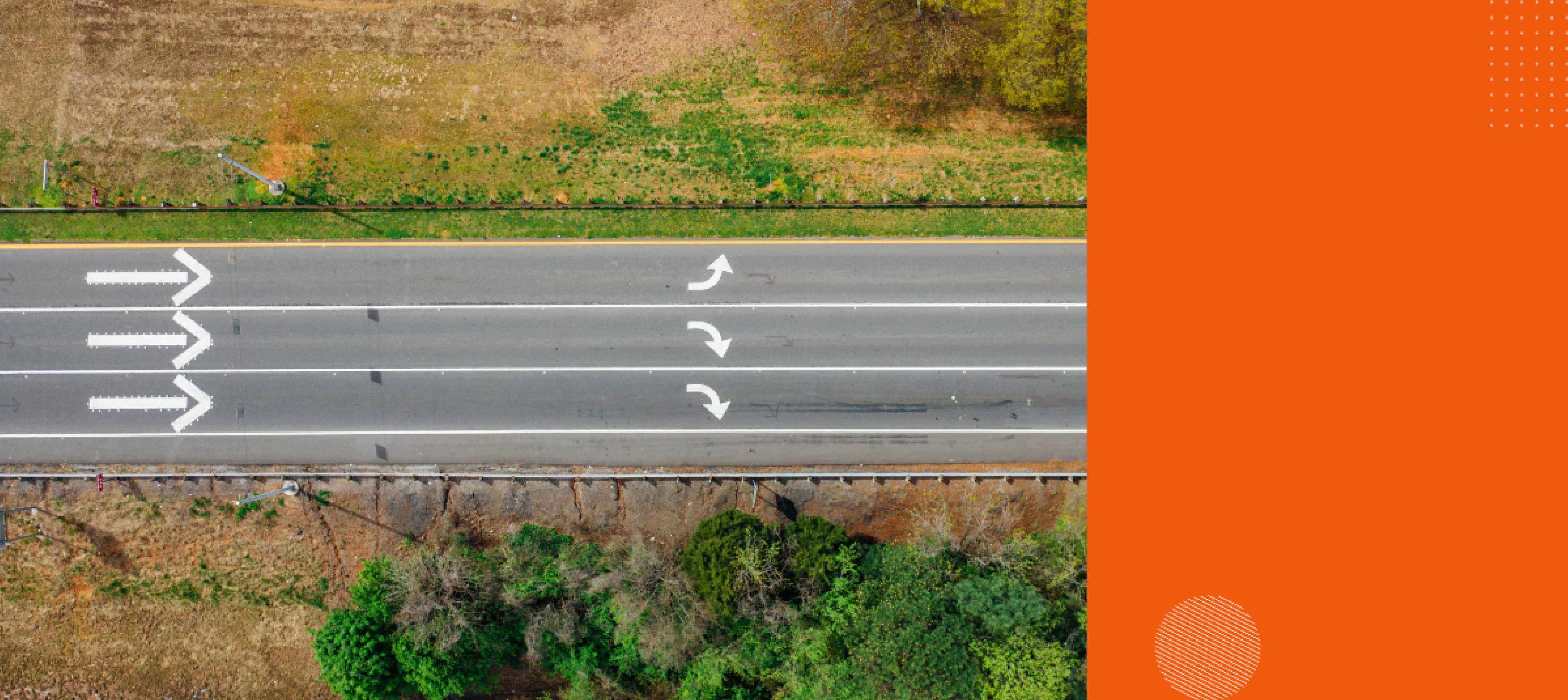 B2B eCommerce for Distributors and Dealers: Challenges, Best Practices, Examples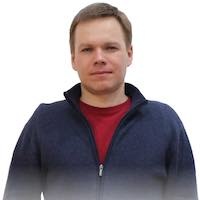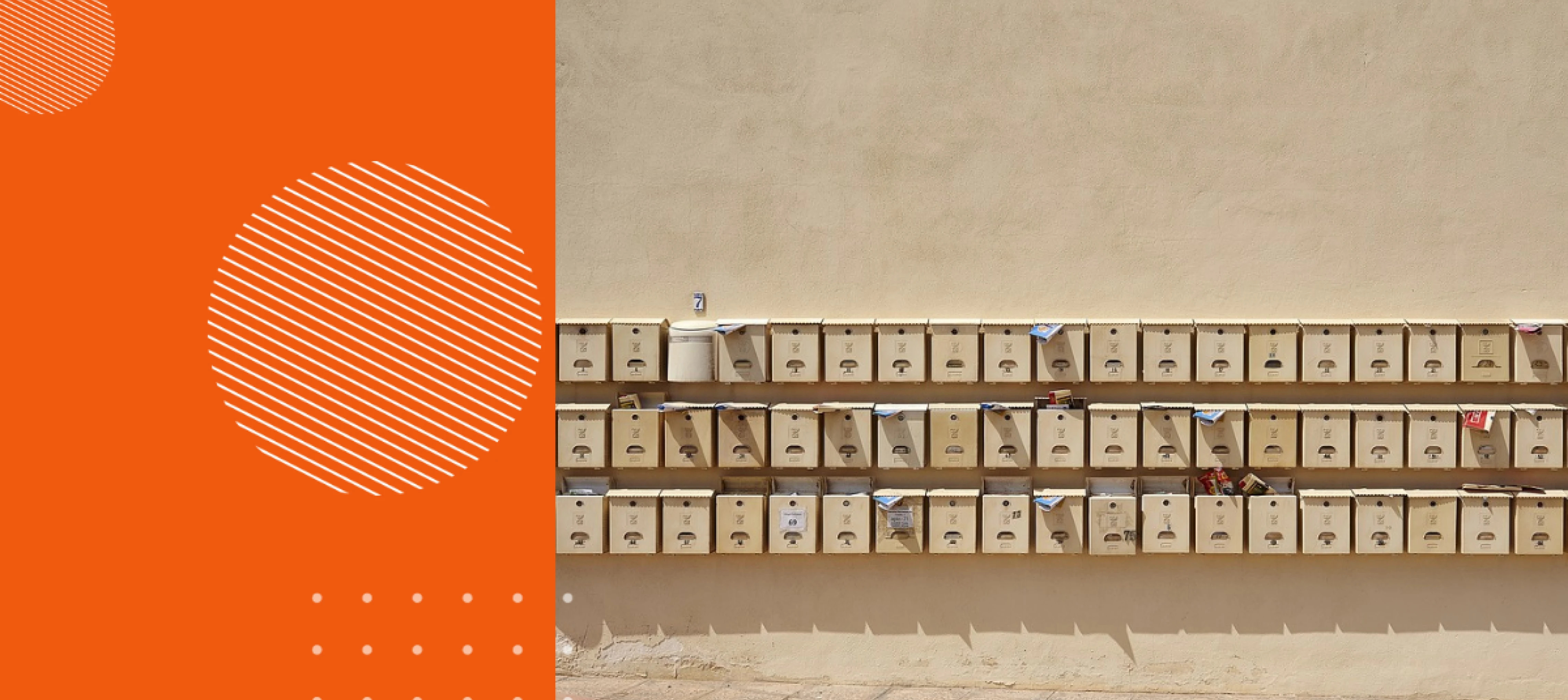 Understanding Corporate Purchasing & Procurement: From Basic Concepts to Advanced Tools