All about B2B Punchout Catalog Integration with eCommerce Portals
However, as time went on, buyers used the outdated ERP to ERP catalog transfer option less and less, and more and more purchases were being made through B2B ecommerce portals because of the advanced user experience these portals provided.

At the same time, many large companies and government agencies are still actively using punchout because of the ease of use and inertia of established business processes in large companies. Accordingly, the task of integrating punchout systems with modern B2B ecommerce portals and marketplaces has become vital.
B2B eCommerce and Punchout Catalog
As businesses move more and more of their B2B transactions online, the need for reliable and efficient B2B punchout catalog integration with ecommerce portals is becoming increasingly important. Using integration middleware apps called "connectors" or API calls, punchout catalogs allow businesses to shop for goods and services directly from their preferred vendors' ecommerce website or applications, streamlining the purchasing process.

While punchout catalogs have been around for about a dozen years, their use is expected to grow over the near future. In fact, according to Statista, global sales through e-procurement channels could exceed one trillion U.S. dollars in 2022.
What Are the Benefits of B2B Punchout Catalog Integration?
There are many benefits of integrating an ecommerce portal with a B2B punchout catalog. Three of the most notable benefits include:
  Improved customer satisfaction
B2B punchout catalog integration can improve customer satisfaction by providing a more efficient and user-friendly purchasing experience.
  Greater visibility into spending
B2B punchout catalog integration provides businesses with greater visibility into their spending, allowing them to include approval points into the purchase docflow, and identify and analyze areas where they can save money.
  How does B2B Punchout Catalog integration work?
B2B punchout catalog integration works like this - once you have selected a preferred vendor, you will need to provide your e-procurement system with the URL of the vendor's punchout catalog. Then, the ecommerce portal will generate a link that will take you directly to the punchout catalog as a buyer. From there, you can browse the catalog and add items to your cart. Once the order is complete, it will be sent to the buyer's financial department for approval and then back to the vendor's ecommerce portal for processing.
This is a description of how the integration works. But you are probably wondering how to build this integration. Let's consider how the integration could be carried out.
Integrating a punchout catalog with an ecommerce web store requires software that transfers data between the platforms. There are two ways to integrate:
Custom-built peer-to-peer Integration.

Cloud SaaS/PaaS gateway.
Custom integration is both expensive and time-consuming to set up. Here the seller and the buyer work together to build and host software that allows ecommerce and e-procurement systems to communicate. It's always expensive to develop integration by yourself with all the support of punchout functionality. This dev is often difficult, time-consuming, and requires attention to process details, protocol, and scripts – who initializes the interaction, who is responsible for error handling, how to properly build automation that works reliably 24/7, etc.

In comparison, a third-party managed cloud gateway can mediate communication between platforms through integration data processing cloud middleware. The cloud provider ensures that the gateway can handle data from a wide range of ecommerce platforms and e-procurement applications. Punchout catalog integration for any ecommerce application and e-procurement platform through a managed punchout gateway is usually significantly easier and less expensive than a custom solution.

There are three elements to a cloud-based integration:



An e-procurement system installed at the buyer's site. There are many popular e-procurement vendors such as Oracle, SAP, Coupa, JAGGAER, Workday, and others.

The vendor's B2B ecommerce portal built on a particular platform, for example, based on Virto Commerce.

An independent cloud-based integration gateway that transmits catalog information from the supplier to the buyer and sends the order back.



For example, this could be the TradeCentric (formerly PunchOut2Go) gateway portal, which is probably the most popular managed cloud service.
On the e-procurement and gateway side, the integration is built on the TradeCentric connector middleware, while data exchange between the gateway and the ecommerce web is done via API. The Virto Commerce platform provides partners with a description of its APIs, on which the partner develops the integration.
There are currently ready-made products like TradeCentric and Virto Commerce, which offer a cloud-based integration platform that is fully managed and purpose-built to simplify the complexities of B2B trade and transaction processes.
Summary
We have partnered with TradeCentric to integrate punchout applications with the Virto Commerce platform. TradeCentric owns a PaaS ecommerce to e-procurement integration gateway, making them the ideal partner for businesses looking to connect, automate, and expand their digital commerce capabilities.

Punchout catalog integration can have some nuances depending on the features your ecommerce portal supports and the level of customization you require. However, our team can help you every step of the way, providing assistance to prepare to integrate your Virto Commerce-based web store or marketplace with an e-procurement system over TradeCentric's PaaS gateway to effectively apply punchout catalog features.

Contact us today to learn more about B2B punchout catalog and B2B eCommerce Portal Integration and how it can benefit your business.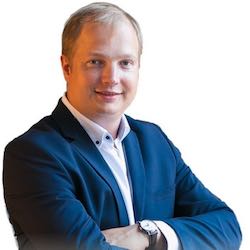 Oleg Zhuk
Oleg is a leading technologist and has grown professionally from being a senior C++ and C# developer to solution architect.
You might also like...
B2B eCommerce Explained: A Comprehensive Guide with Real-World Examples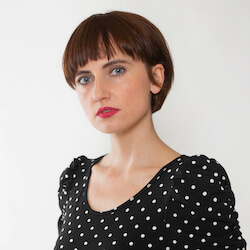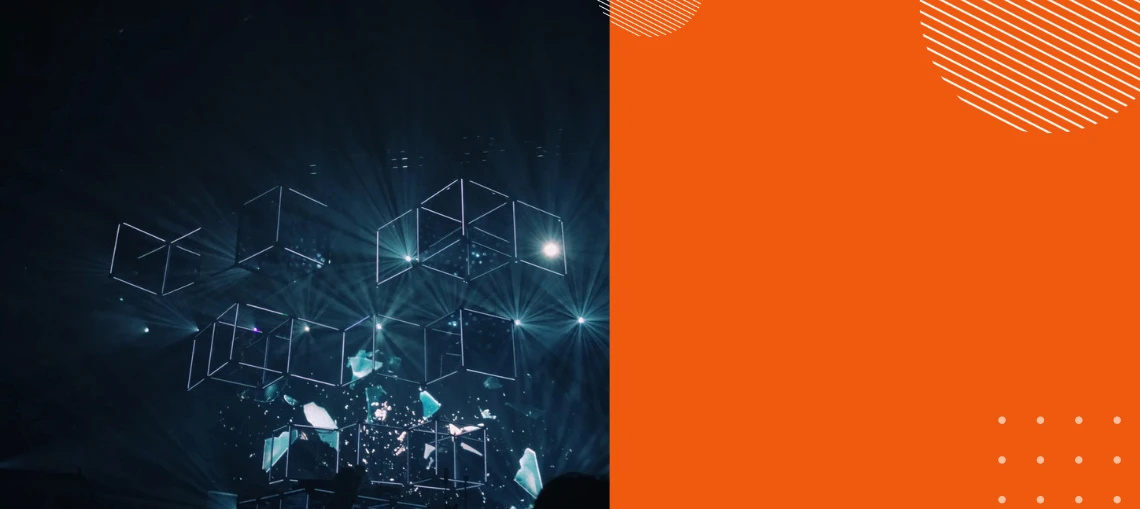 Top eCommerce Capabilities for Building Successful B2B Businesses