B2B eCommerce Personalization Challenges
Challenges of B2B ecommerce personalization in one diagram
The essence of B2B personalization challenges is about the complexity of personalization, not about the complexity of working with a large number of customers. Let's clarify that a B2B retailer or supplier company works with a much smaller number of customers than in B2C, but these corporate clients have a longer time-to-live value. In B2B, personalization should focus on certain customers with whom you work continuously and ideally on a long-term basis. There aren't that many, but you do need to make continuous efforts to retain customers and increase sales volume.
We defined most of the B2B personalization challenges in three articles, suggesting that these are business-related and technical-related challenges. This first article [Part 1] is dedicated to the business aspects of B2B personalization in ecommerce. The technical challenges are covered in Part 2, and a tour to Virto Commerce modules resolving personalization issues will be addressed in Part 3.
For your convenience, a color legend will help you link each listed challenge with the Virto Commerce module, which resolves this challenge. For example, yellow highlighted "Organization structure" and "Addresses" challenges are solved by also yellow highlighted "Contacts" module in the Virto Commerce structure.
B2B personalization business challenges arise as a natural aspect of the interaction between supplier and customer companies. At Virto Commerce, one of the best B2B ecommerce platforms, we highlight customer offerings, business rules and customer organizational structure as subsets of the personalization business challenges that need to be improved at any B2B ecommerce deal.
For every personalization business idea, you need the tools to implement it. Let's call them technical personalization challenges, and we'll also discuss them in Part 2 of this article. Stay tuned!
Personal offers are about a long-term partnership policy. It is also about attracting new customers, motivating them to make purchases and providing all the necessary support. In this regard, personalization means building business relationships between suppliers and customers. In pre-pandemic practices, salespersons from a supplier and a customer were often familiar with each other as they met before. In today's all-remote world, this communication is replaced by video conferencing.
Dynamic pricing is an essential rule for profitable commerce with corporate clients. Based on the level of partnership, it is suggested to offer more favorable prices for both parties, which guarantees more purchases, long-term contracts, etc. The prices probably start from street-price first, but when the customer buys or orders more, using a goods or b2b services marketplace, the best rates will be applied. A sales manager can also negotiate prices personally with a customer's representative, communicating directly and providing discounts within allowed limits.
The product catalog is also a kind of personalization. The supplier's catalog can be quite extensive, but if you know what kind of business it is, you can show only certain products to them. There might be restrictions due to licensing; for example, some business has licenses for certain work, but other ones don't. Again, dynamic pricing may be due to the trust level of the customer. Some customers may only be able to see a subset of products in the online catalog.
And of course, marketing and promotion are more than important. Here, it can be as much as emphasizing on discounts as it is about encouraging partner businesses for larger bulk purchases, i.e., being active, achieving new sales targets; this is also about personalization.
Further factors in the implementation of B2B personalization are business rules, including the parameters of limits, priorities and approval processes.
One of the most important parameters is the limits for the shipment of goods or services offered. It is necessary to build certain restrictions with certain organizations, how much they can buy, which products and when. These can be limits related to transport delivery; for example, you have a truck loaded for long-range delivery and it couldn't load more pallets than the capacity of the truck body. Business rules can be very sophisticated and flexible, including logistic rules, purchase amount rules, there can also be rules related to contract fulfillment.

Priorities define that orders from certain important customers are processed first. B2B ecommerce is tied to manufacturing capabilities, where there is a production plan and stocks in the warehouses. For high demand conditions; if there is an important customer with whom the company values the partnership, these orders should be shipped first/. Someone else might be able to wait a little longer, especially if they plan the delivery at a later date, you can create a production plan and still deliver the product on time.
And of course, in B2B, there is always an approval process. This is about receiving the confirmation for an order from the client. The money is usually paid later, for the confirmation you need guarantee from the client's management with whom the contract was signed, and a list of their employees who are authorized to carry out the purchase.
Client organization structure factors
And the third block of business challenges is a structural representation of a corporate client in the form of the roles of the client's employees and delivery addresses of the products. When working with an organization, you must describe the client organization in terms of its structure, including possible roles of authorized buyers and delivery addresses.
The main business challenges were listed above. It is also necessary to analyze how personalization ideas work for you, how successful the business is, what can be done better in terms of reports, forecasts, A / B tests. For example, you give a 10-20-30% possible discount to some partners, increasing your products' sales of your products. So, you need to measure how the discount amount relates to the increase in sales to be maximally profitable for your B2B ecommerce.
In ecommerce, it is important to understand that the order is not placed by a specific person but as an organization. Even the basket and the order belong to the client organization so the organizational structure is more important to the supplier than the personalities of the people who actually clicked the order button.
Looking for more ideas and tools to build a perfect personalization in B2B ecommerce?
We are happy to answer all your questions.
Contact the Virto Commerce  team now.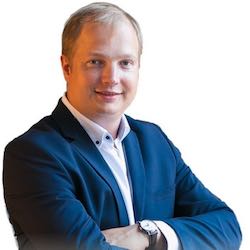 Oleg Zhuk
Oleg is a leading technologist and has grown professionally from being a senior C++ and C# developer to solution architect.
You might also like...
B2B eCommerce Explained: A Comprehensive Guide with Real-World Examples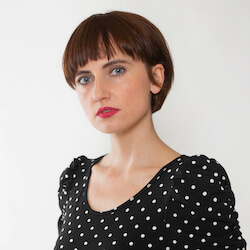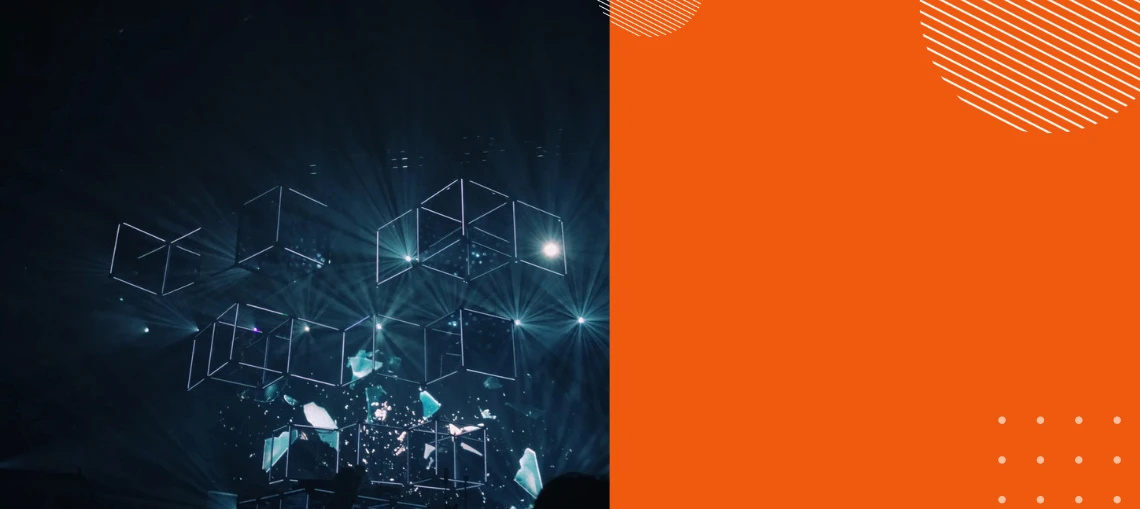 Top eCommerce Capabilities for Building Successful B2B Businesses